Spain is the second most mountainous country in Europe. It is also blessed with some of Europe's most beautiful Natural Parks. The hiking in most parts of Spain is brilliant.
The Axarquia is one such area. Easily accessible, with a carefully maintained Natural Park and well established hiking routes. It is a great place to discover some of southern Spain's better hikes.
The Maroma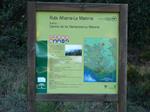 The highest mountain in the Axarquia is the Maroma at 2,065m. It is a popular route for hikers. There are various ways to climb the Maroma.
The three most popular are from the village of Canillas de Aceituna, the village of Alcaucin and thirdly, from the Granada side – via Robledal. This route is from Robledal.
All are popular, the Alcaucin one is the shortest/easiest, there are various routes from Canillas – they are all hard and Robledal is probably the most picturesque. As you are coming from the northern side, conditions can be slightly more extreme.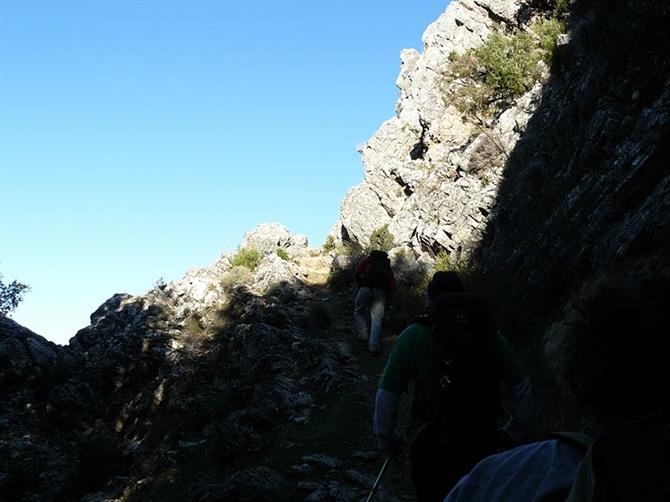 The route is fairly easy to follow and is signposted for part of the way. When you start getting into the higher mountain sections, the path is marked by 'hitos,' rocks that have been pilled up and formed into largish triangles. They are not always visible.
If not used to high mountains or walking in the Spanish countryside, I strongly recommend going with a guide and downloading the track below.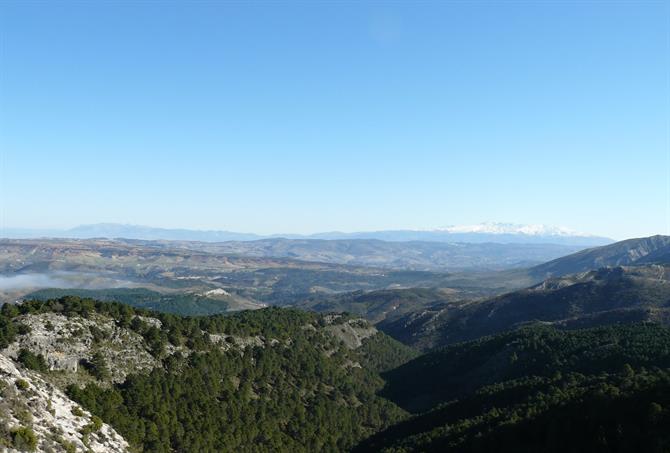 The first few kilometers are relatively flat and cut through some of Robledal's thick pine forests.
The route quickly starts ascending and the views really start to get spectacular.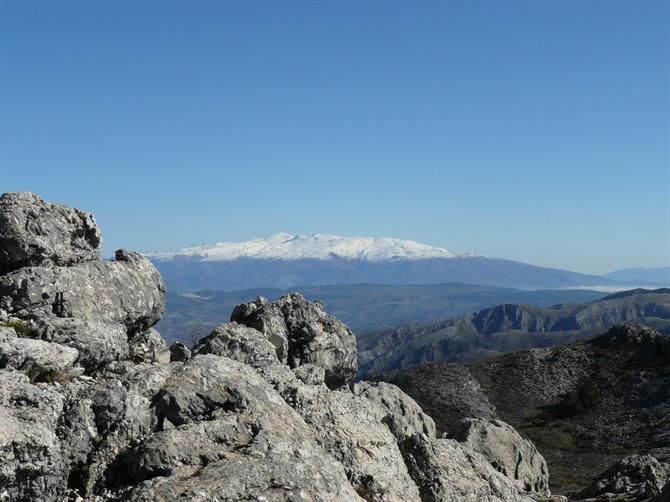 Sierra Nevada was clearly visible in the background.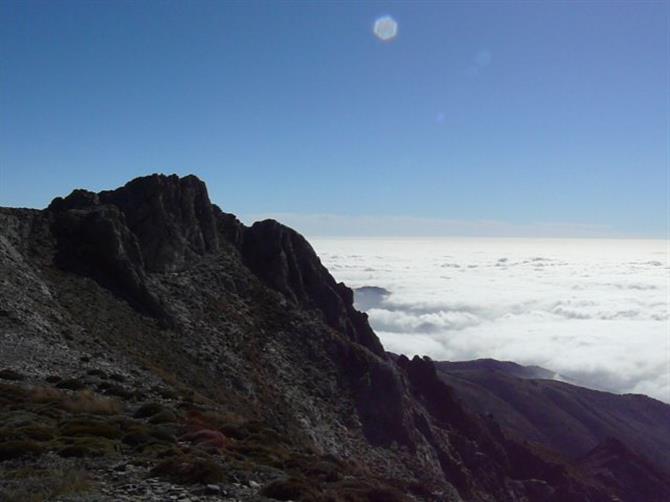 Once you start getting above the cloud line, the views are even more surreal.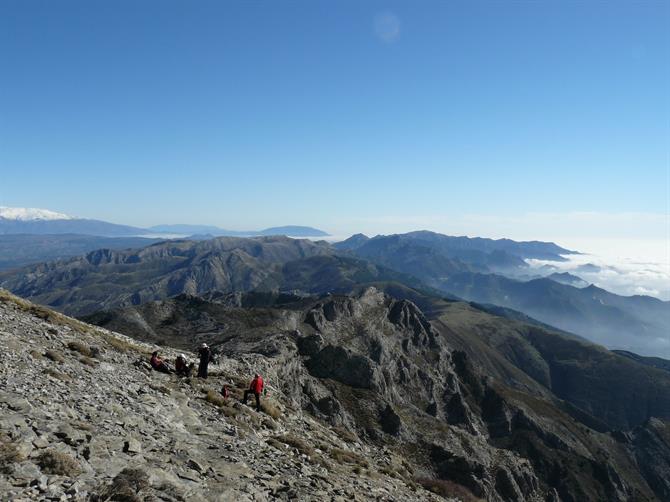 The top.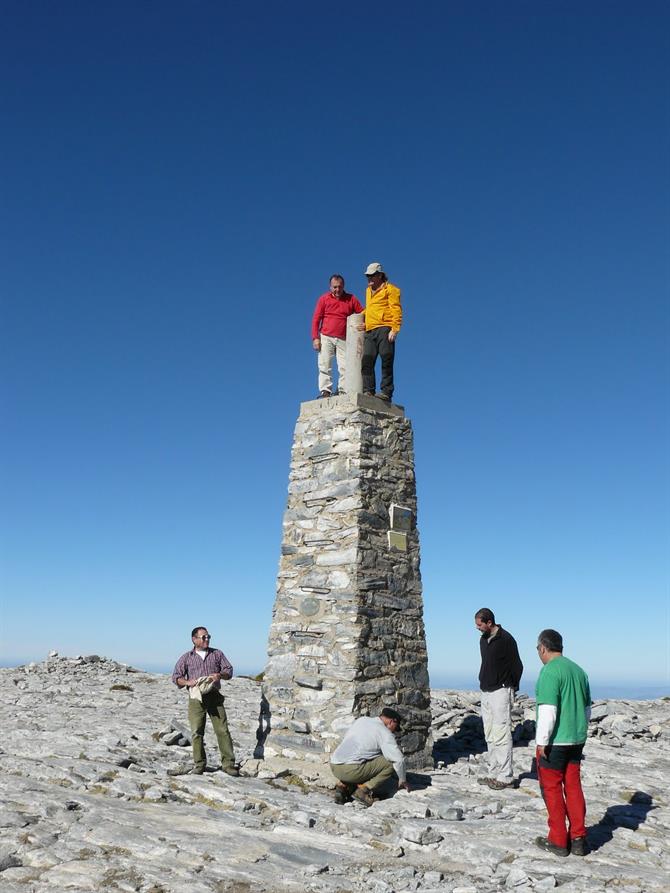 The Spanish countryside is beautiful. It is also very unforgiving.
Anything over 1,500m needs to be treated with care and respect. Always bring a hat, sunscreen and lots of water. It's advisable to tell someone of your planned route, bring a fully charged mobile phone and remember that the weather can change very quickly at these altitudes.
There are professional companies that offer fully insured and trained guides to take you on this walk and many more besides. Take advantage of them.
Robledal route up La Maroma
The route starts in the Área Recreativa del Robledal Alto, in the province of Granada. From Ventas de Zafarraya follows signs for Alhama de Granada. You take a sharp right just as you leave the village.
After a few kilometres, keep your eyes open for a small track that runs just next to a restaurant, the "Venta de la Alcacicería" follow this track for 5 kilometres as it goes deeper into the natural park.
You can't miss the Área Recreativa. Park here and start the hike.