When holidaymakers land at Alicante airport, seldom do they venture into the nearest city, which is Elche, often preferring to hop on the bus for their onward journey to the resorts of the Costa Blanca, but next time you arrive, why not start your holiday on the airports doorstep and spend a day in Elche?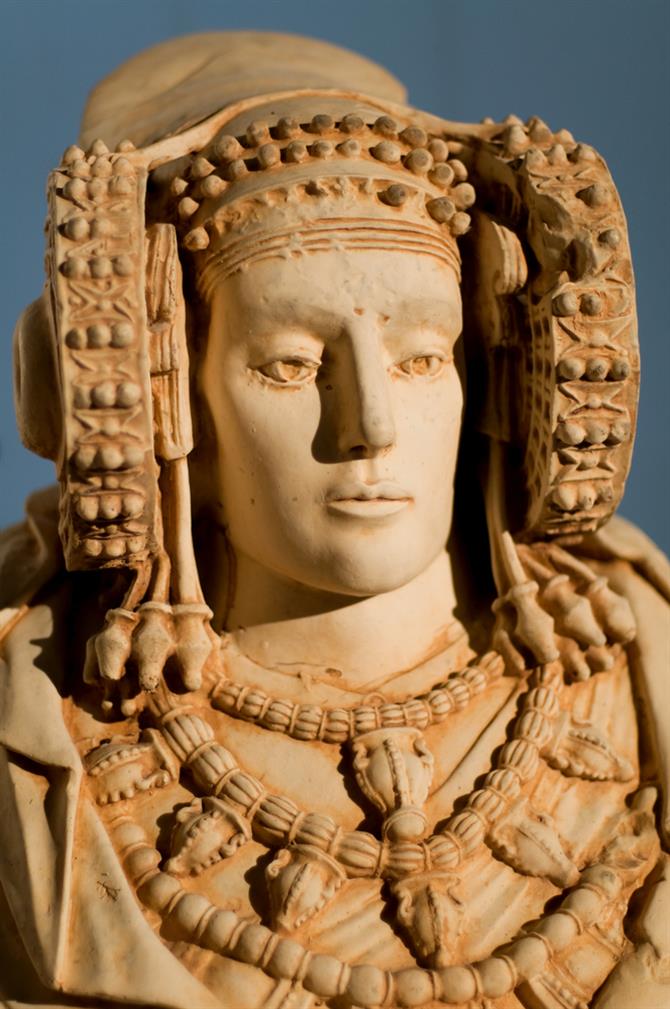 The city of Elche, or "Elx" in the local lingo, has a population of around 240,000 people, and lies about 7 miles inland from the sea, although parts of it's urban metropolitan area do reach as far as the Mediterranean. Far from being just another workaday Spanish town, Elche is fit to bursting point with ancient history, natural wonders and more culture than you could shake a stick at!
It is also a good base to centre yourself on your stay, and renting accommodation in Elche or nearby is both cost effective, handy for the airport, and easy to travel to other surrounding areas whilst on holiday here. There is plenty to do and see here too.
The lady of Elche
La dama de Elche is the photo that we see above and it is an amazing statue that was discovered purely by chance in 1897 and dates from the 4th century BC, although the jury is out as to its original purpose. Some say it was a funeral urn, some say it was part of a larger statue, but nevertheless, although it now resides in a museum in Madrid, there is an exact replica on show at Museo Arqueológico y de Historia de Elche, the original bust only visiting once in 2006.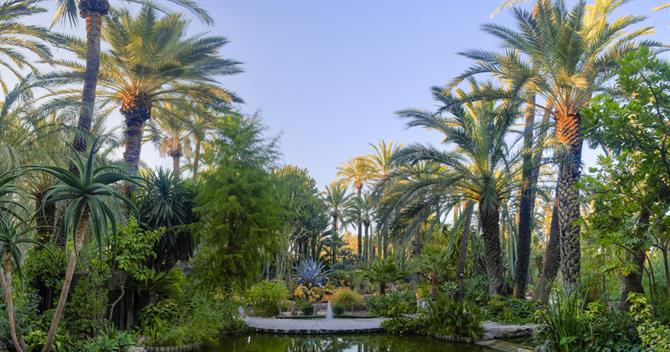 A trip to the museum just to see the copy of this enigmatic bust is a treat in itself, but if museums find you somewhat nonplussed and maybe even bored, then let's go and see the palm tree forest.
Elche palm tree forest; A world heritage site
Elche is world famous for its cornucopia of palm trees and the best place to see them would be to head to the Palmeral de Elche, which is contains more than 11,000 palm trees, mostly date palms, where legend has it that around 300 years ago there would have been nearly 200,000 trees here! They get harvested every single year for their dates, and this wonderful but traditional aspect of local life has been reportedly going on since the 5th century!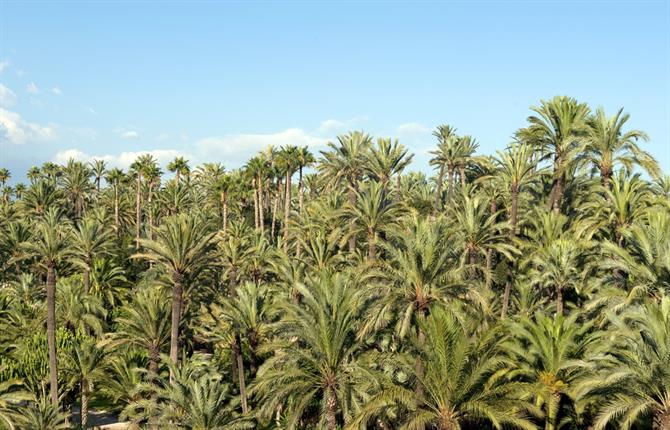 The formal landscape of the palm tree forest that you can see today was created when Spain was ruled by the Muslim caliphs from Northern Africa, who took control of this area during the 10th century. This is one main reason why this is a world heritage site because the African kings not only brought the plants from one culture and country to another, they built irrigation systems and planted the trees in such a a fashion that still exists today!
Basilica of Santa Maria and the "Mystery"!
Returning to the cultural aspect of Elche, The Basilica of Santa Maria is another place to soak up some history when visiting Elche and it can be found at Plaza de Santa Maria, in the centre of town, right next to the municipal park. You can park your car in one of the many side streets around here, and grab a bite to eat at some of the restaurants that skirt the edge of the park, before going in and seeing this wonderful church in all its glory!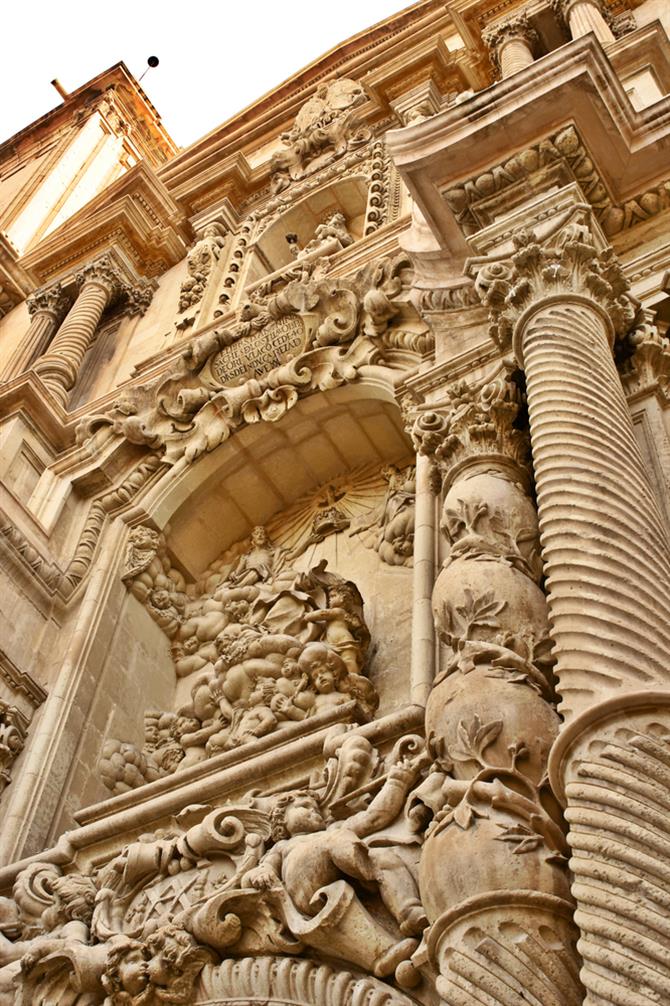 So what is the "Mystery" of Elche?
The mystery, to me anyway, is why so many British holiday makers either have never heard of this spectacle, or are perhaps not bothered but it is certainly something to see if you find yourself in Elche around the end of the 2nd week in August
The mystery itself is pure theatre and is a representation, in religious terms at least, the assumption of the Virgin Mary to heaven and her subsequent Coronation which takes place in this very church. This is the ONLY catholic church in the world that is allowed to stage this play and the person playing Mary ascends to "heaven" or rather a hole in the ceiling of the church!
You don't have to be a Catholic, or even that religious at all, to enjoy this wonderful spectacle and each year, especially as the play is held in August, many tourists do stop off in Elche and mingle with the fervour of the locals, who are often seen crying during the play, mumbling the various Hail Mary's under their breath, clutching the prayer beads tightly to their chests, and offering their hands up the ceiling in tearful joy when "Maria" ascends to her place in heaven! It is quite humbling to witness this going on and is a must-do thing if you visit Elche in August.
Regardless of your reason to come to Elche, I hope that the article has given you at least some food for thought about not only where to stay in the Alicante province on holiday, but what to do when you get here, after all, there is far more to Spain than hot sun and the beaches!