Anyone who has seen the Nutcracker ballet will know how magical it is when toys come to life. You can also feed your children's imagination through a world of old wooden and tin toys made in Alicante.
Wooden soldiers, toy cars, rocking horses and beautifully-designed dolls houses with miniature furniture take us back to a less sophisticated time. A time when children needed to use their imagination more to play games. They needed to invent their own storylines to make their toys come to life.

Visit the headquarters of the magical Three Kings in Ibi
Now, you can take the children on a trip back in time to the toy museums in Denia and Ibi in the Alicante region of Spain.
A great place to take the children is on a day trip to the mountain town of Ibi, whose toy-making industry is still a very important part of Spain's economy.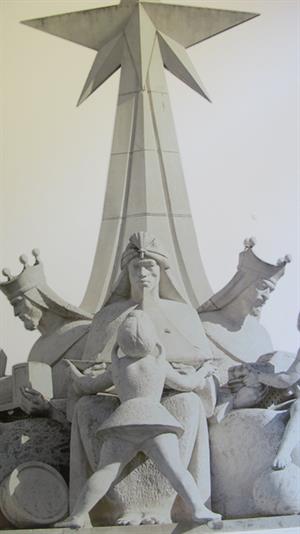 It has been said that Ibi is the headquarters of the Three Kings, who traditionally deliver gifts to the children on January 6.
This could well be true due to the number of toys being made in the town, which is home to a statue and fountain dedicated to the Three Kings in the Plaza de los Reyes Magos.
At the turn of the 20th century, Ibi relied on farming and collecting ice from the surrounding mountains. From this, an ice-cream industry flourished.
About this time, the toy industry began, which played an important part on the town's economy.
Ibi is now the largest toy manufacturing town in Spain with 37 companies producing about 40% of all the country's toys.
The town is also home to a Technical Institute for children's toys and other products aimed at youngsters.
The aim of the organisation is to give toy makers' access to state-of-the-art new technologies and materials.
The industry began around 1905 when a tinsmith made a tin carriage for his children.
This was the start of the successful Paya Brothers' workshop.
The factory was so successful that by the 1930s it employed about 500 people. As part of their research, one of the brothers, Raimundo Paya, would buy toys from wherever he travelled. This led to an invaluable collection of tin toys, which can be seen in the Valencian Toy Museum in Ibi.
Toy makers flock to Ibi
Other companies such as Rico, Claudio Reig, and Juguetes y Estuches (toys and cases) also sprang up, starting a golden age for toy making in Ibi. However, the industry came to a virtual standstill during the Spanish Civil War.
More companies came into being following the war, while from 1955 to 1975 the toy industry developed at a fast pace.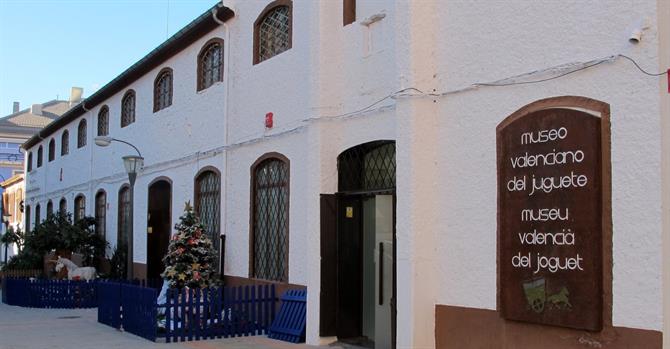 By 1970, Ibi was home to 70 toy factories and 60 industries working closely with them, such as transport, storage, makers of motors or plastics, for example.
The global recession had its effect in Ibi but the surviving factories diversified. Ibi's firms have adapted to trends and innovations so it can continue to make its mark in the world of toys.
A visit to the Valencia Toy Museum in Ibi is a fascination experience for all ages.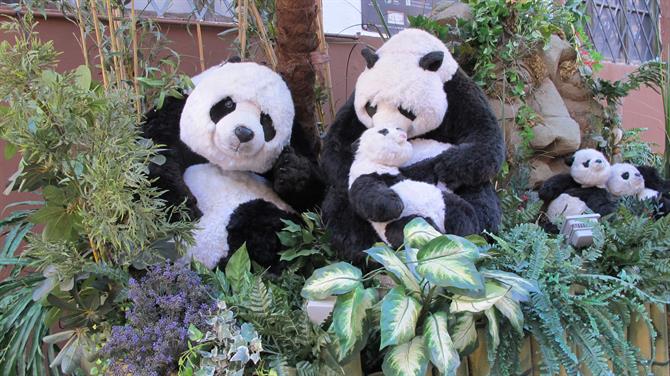 The museum has many exhibits made of tin, plastic or wood.
The toys include all types of animals, planes, boats, trains, motorbikes and cars, including drivers, and a world of miniature chairs, tables, rocking chairs and crockery.
The Valencia Toy Museum is in Glorieta Nicolás Payá Jover, 1, which is the old Paya factory building. It is open Tuesdays to Saturdays from 10am to 1pm and 4pm to 7pm; Sundays and fiesta days from 11am to 2pm, closed Mondays. Entry is €2 or €1 for children, students and pensioners.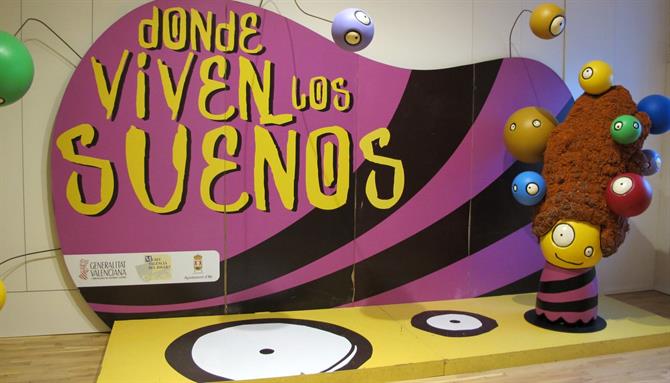 The museum is a fascinating world of childhood toys from a bygone age.
You may want to take a trip to Ibi to coincide with one of its unusual fiestas.
In February, Ibi celebrates the Fiesta del Geladors, or ice-cream festival, with children's games and lashings of free ice-cream.
On December 28, the locals gather in the town centre to plaster one another with flour.
The fiesta on the Day of the Holy Innocents, involves groups of married men known as Els Enfarinats meeting by the church for a mock battle at 9am. They then race 200 metres to the town hall while being covered in flour.
At midday, they hold a celebration which involves fireworks, noisy firecrackers and flour bombs.
Anyone who does not obey the rules made up by the Els Enfarinats during this day of mayhem must pay a forfeit. All these fines are given to local charities.
You could also stay in the toy-themed 4* Hotel del Juguete at L'Escoleta 4 where each room is individually decorated in honour of a different toy or game.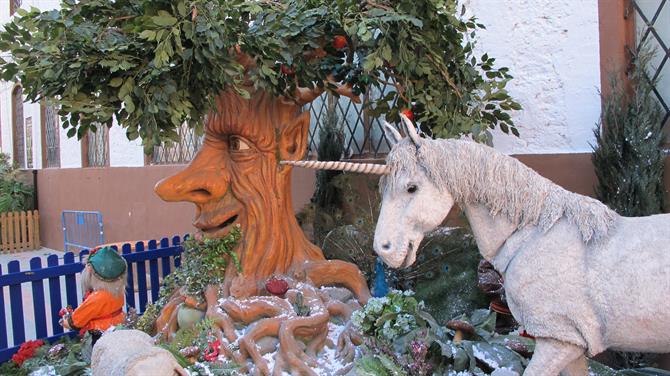 Denia honours its toy-making history
Further north, the holiday town of Denia has also played an important part in Spain's toy making industry.
The beach resort had traditionally relied on farming, particularly growing raisins, until a disease wiped out the crops in the 19th century.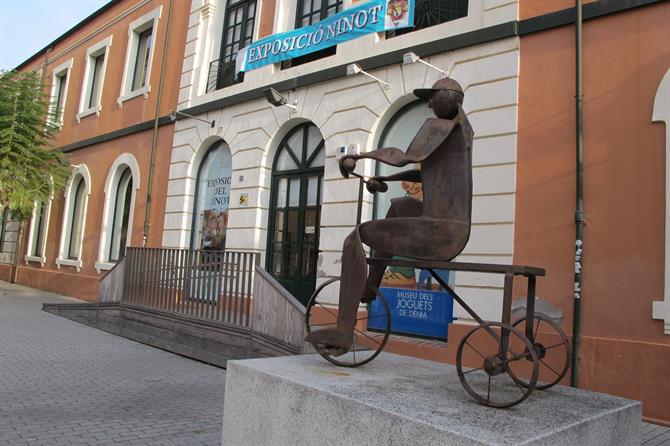 Luckily for Denia, enterprising German merchants the Ferchen brothers decided to set up a toy factory making tin toys with machinery and models imported from Germany in 1904.
Ten years later, Pedro Riera Mulet started to make wooden toys including beautiful dolls houses with carefully created furniture.
In the 1920s, the fashion was for metal toys, a specialism which flourished in Denia. In this era, Fernando Sauquillo launched the Juguetes Sport (sport toys) brand with a fleet of cars and planes.
Denia's wooden toys travel around the world
The industry boomed with more than 40 family-run toy factories setting up in Denia providing a massive boost to the local economy in the first half of the 20th century.
Many of these toys, including the popular cars, tricycles and scooters were exported around the world.
These brightly-coloured wooden toys proved popular right up until the 1950s.
Denia's most popular lines included sailing boats, horse-drawn carriages, cars and lorries. The factories also made finely-dressed dolls, vehicles, skittles and hoops.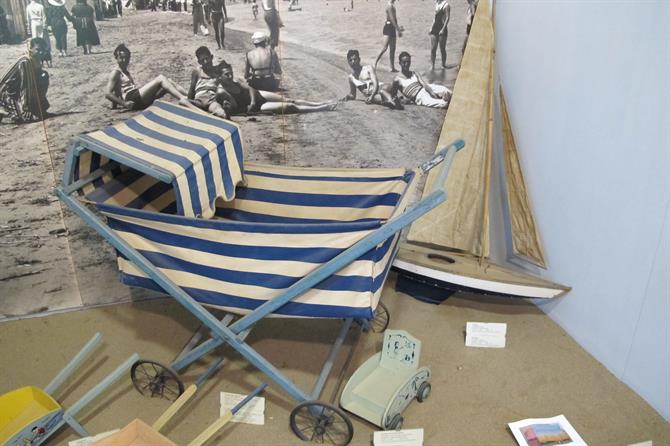 Many examples of these impressive toys can be seen in the Denia toy museum (museo del juguete) in the first floor of the old train station in Calle Calderon, Denia. Open 10am to 1pm and 4pm to 8pm. Entry is free.
The museum does not take long to wander around, so children do not have time to get bored.
You can still buy toys Made in Denia from Cayro, which was been producing toys and board games since 1954. They make classic games such as dominoes, ludo, chess sets, origami and marbles. The company was set up by Francisco Carrio and is now run by the third generation of his family.
There are 1,200 points of sale in Spain or you can buy online from their official website.
The Denia office is in at 54-55 Juyarco industrial estate.