Alicante is a vibrant beach city with many things to do by day and night. Nightlife in Alicante could be a drink in a beach bar, live music, theatre, dining out, a meal on board a wooden sailing ship or trying your luck in the casino. Whatever your budget or idea of a good night out, Alicante will deliver.
You could explore different areas such as El Barrio by the cathedral or Rambla, along the Paseo de la Explanada de Espana with its various bars and restaurants, in the chic marina, or try one of the chiringuito beach bars in the summer months.
With hundreds of bars and venues in the city, you might want to just wander around an area to visit those which appeal to you, although there are a few must-go places if you really want to get the full flavour of the nightlife.
Heading for the bars in El Barrio, Alicante
Much of the fun starts in and around the Barrio, which is perfect for going on a wander around the historic streets of Alicante to sample a few bars or grab a bite to eat before heading for one of the discos or chill-out lounges.
This is the birthplace of Alicante's nightlife and popular with university students and older revellers alike. It will take you around the historic heart of the city as well as the districts - or barrios - of Santa Cruz and Carmen with many of the oldest and best-known venues still found here.
Following on from the Barrio is the city centre where the nightlife centres on the Rambla, Portal de Elche, Plaza de Gabriel Miro and the fascinating Calle San Francisco. This street has been pedestrianised with colourful yellow paving to look like the yellow brick road. You'll find mushrooms dotted around the street with cute snails and other creatures to create a unique experience during your night out in Alicante.
Around Alicante central market is the 'ruta de la madera' with various nightclubs and live music venues playing rock and heavy metal music.
Many of the bars and restaurants have outside terraces so you can order a drink and watch the world go by.
There are literally hundreds of places to visit but we have found a handful of our favourites in and around this area to share with you.
La Mision, in an historic three-storey house, is a popular spot for a drink or cocktail with friends. Music varies from house and Latin to 80s and 90s pop.
La Mision, Calle Virgen de Belen, 9, El Barrio , Alicante.
Barrio Havana is a cool place for a drink - get a stool at the bar if you can.
Barrio Havana, Calle Labradores 5, El Barrio, Alicante.
Next door is the Jagger Bar, a cheap and fun bar for a beer or cheeky mojito.
Art lovers should visit Freaks Arts Bar performance venue offering live music, theatre, cinema and art exhibitions along with drinks and dinner.
Freak Arts Bar, Calle Alona 8, Alicante.
A night at the Teatro Principal de Alicante is a must for music and theatre lovers with great dramas, live music, dance and musicals in a grand 19th century building with impressive pillars.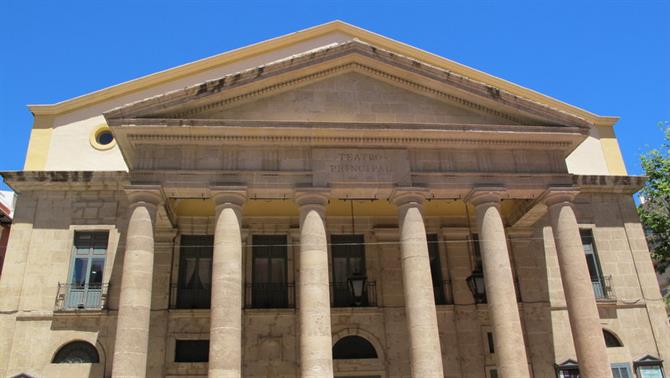 Teatro Principal de Alicante, Plaza Chapi, Alicante.
Art exhibitions and other cultural activities are also held in the old tobacco factory, Las Cigarreras, which is an impressive building with plenty of space for artistic events, including a vertical garden.
Las Cigarreras, Calle San Carlos 78, Alicante.
Bars with beach views
You might want to wander along the iconic Explanada de Espana, with its paving made of coloured tiles to look like waves, which has a wide range of places to eat and drink, to head out of El Barrio to the beach or marina.
Along the Explanada is also an open-air theatre, La Concha, shaped like a shell to produce fabulous acoustics. This is the scene for many concerts. In summer it is the scene for festivals including Alacant Rock and Folklorico International with music and dancing from around the world.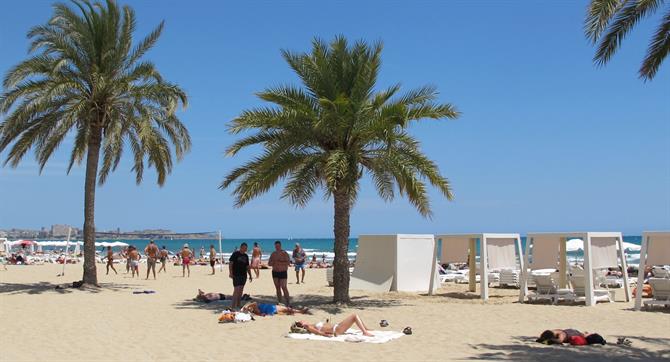 A cool way to spend an evening is by the beach or marina. In the summer Postiguet beach has some chiringuitos or beach bars so you can stick your toes in the warm sand while enjoying a refreshing drink.
But one of the key places to go is the chic marina, home to gorgeous yachts, stylish bars and a casino.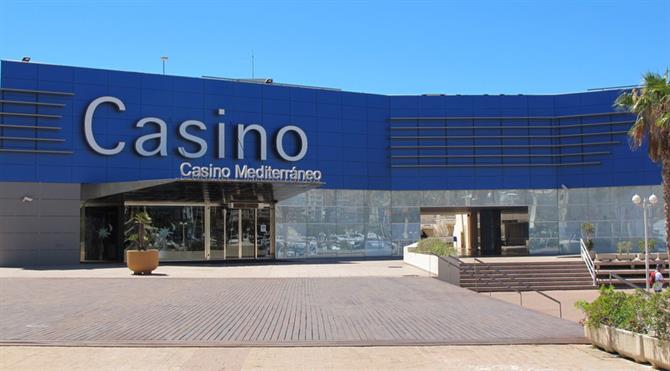 Casino Mediterraneo Alicante is an exciting and fun night out where you can easily spend many hours trying the different games and entertainment on offer. The casino has plenty of slots and gaming tables as well as a poker table, fine restaurant serving gorgeous cuisine and art exhibitions.
Casino Mediterraneo Alicante, Muelle Marina Deportiva, Alicante
Looking back over the town and the imposing Santa Barbara Castle, there is an old wooden sailing ship to your left. The Santisima Trinidad is a full-size replica of an 18th Spanish ship, which was the heaviest-armed ship in the world when she was renovated around 1802 to carry 140 guns.
You can have a drink in the outside or inside deck or a meal in the restaurant to find out what life was like on board a ship nearly 300 years ago.
Santisima Trinidad, Puerto de Alicante, Alicante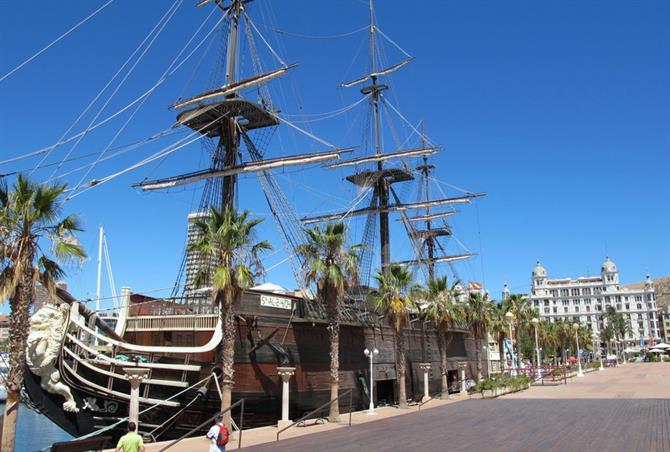 Alicante marina is great for a cocktail, a cold jug of sangria or seafood overlooking the Mediterranean. Venues to try include:
Noray Cafe-Bar for fabulous views of the boats and the castle while enjoying tapas, ice-cream and drinks. This is a top spot for a drink before dinner or sundowner.
Noray Cafe Bar, Paseo Conde Vallellano, Alicante.
You can dance the night away at Oceanus Lounge Club with its great DJs and sounds.
Oceanus Lounge Bar, Muelle de Levante, 7, Alicante.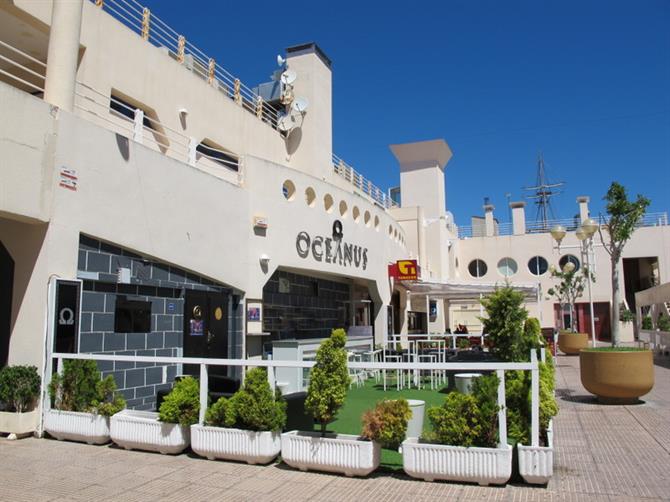 If you love to dance, the oddly-named Capitan Haddock could be right up your street, particularly if you love salsa.
Capitan Haddock, Muelle de Levante 6, Alicante.
The best parties and music can be found at the trendy Marmarela Mediterranean Cocktail Club with its beautiful setting on the marina. There's live music, DJs, a pool, two terraces and a restaurant serving Mediterranean and Alicante food. There's even a VIP section for the local celebrities – and those who want to rub shoulders with the stars.
Marmarela Mediterranean Cocktail Club, Muelle Levante, 14, Alicante.