Alicante has been making a name for itself for its
wines
with many vineyards producing high-quality award-winning varieties.
But beer has traditionally been a poor relation to the wine industry. There are many good Spanish brands such as San Miguel and Estrella Damm but real ale fans were hard-pressed to find a decent brew.
English beer drinkers traditionally had to pay over the odds for an English pint or sup the local Spanish beers which were more akin to lager than a 'proper pint'.
Raising a glass to real ales
Now all that has changed. The world of craft beers and microbreweries is changing Spanish drinking habits.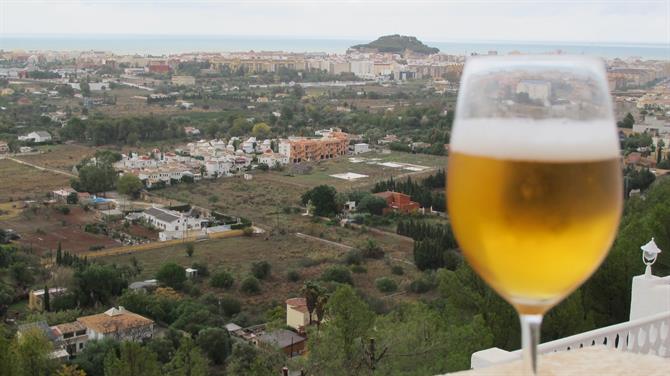 The connoisseurs have taken the basic concept from the world capital of beer-making, Germany, and created beers using just four ingredients – malt, hops, yeast and water. Other innovative ale producers are using local natural ingredients like nispero fruit, honey or tiger nuts.
These beers are perfect for enjoying on their own or with a meal instead of wine. Beer can be a great alternative to wine, particularly in the long, hot summer months, as the ale is served refreshingly cold.
Many of the breweries have an interesting story to complement their fine ales.
Ales hailing from Javea
One of the best known beers in the Alicante region hails from Javea. Xabiga ale is brewed in an old fisherman's cottage near the picturesque Playa de la Grava in the popular
beach resort.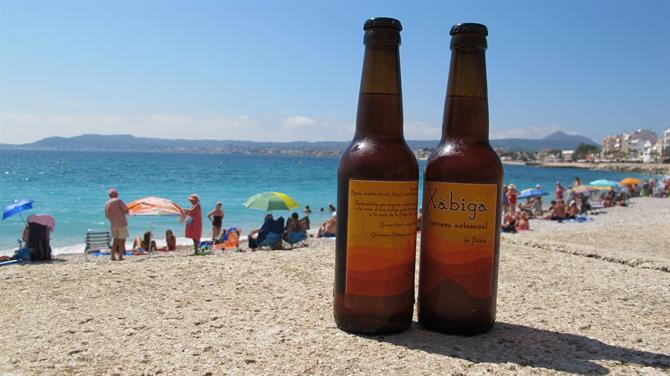 A group of friends were interested in brewing their own beer and bought a little Braumeister brewing kit.
Their interest grew and, soon after, their Amber Ale
Xabiga
was created. The bottled beer is a hit with Javea residents and holidaymakers.
The golden beer is perfect for summer drinking with its hoppy flavour with a hint of caramel and fruit.
It can be found in several local shops, restaurants and bars.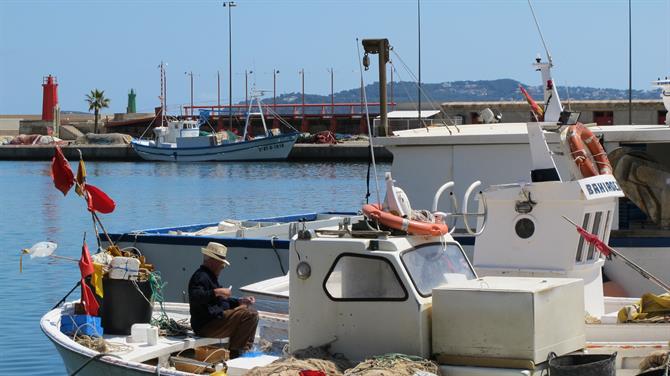 Adding fruit and nuts to Alicante ales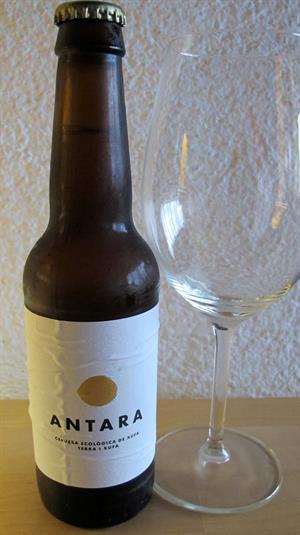 Other breweries are adding a fifth natural ingredient to produce original ales. One brewer has taken the 'chufa' or tiger nut to add to his beers.
Tiger nuts were used in beers about 1,400 years ago. The Egyptians added tiger nuts to their barley beer to give it a bit more flavour in the 4th century.
The tiger nut is the top ingredient in the refreshing Valencian drink of horchata (also known as orxata) to which is added water and sugar.
Now the tiger nut has been revived in beer drinking with an ale called Antara, which is named after the area in the field where farmers met to have breakfast.
Antara is an organic beer made with barley, hops, tiger nuts, wheat, yeast and spring water from the Hoces de Cabriel natural park.
These natural ingredients are brewed together to produce an amber nectar ale with a creamy flavour of hops and tiger nuts.
The tiger nuts are sweet and offset the bitterness of the hops. The beer is brewed at Casas del Rey alongside the natural park. It is first fermented in barrels and then in the bottle – a process taking two months.
Antara is finding favour with top beer-drinking countries such as Belgium and Germany.
Herbal essence in Alicante beer
Another enterprising brewmaster has taken an everyday herb to flavour his beer.
Rosemary bushes are commonplace throughout Spain as it is an easy-to-grow herb. It is a firm favourite with bees too with rosemary adding flavour to their honey.
La Socarrada
in Xativa brews an award-winning beer with rosemary and rosemary honey.
This is a very small brewery producing about 2,500 litres a fortnight.
It was set up by two friends from Xativa, Rafael Suner and Sergio Iborra, who wanted to create an outstanding ale to represent the Valencian character.
Over a beer or two, they thought it would be interesting to add rosemary as a witty play on the Valencian expression 'mel de romer' (rosemary honey) which is said when something is exquisite or outstanding.
The name of the beer, Socarrada (meaning charred) comes from the smoky colour as well as the name given to the people of Xativa, who were known as the 'socarrats' due to the fact that Felipe V burned the city in 1707.
Unique Xativa ale adds taste of the Med
Xativa is also home to a brewery which is the one and only beer maker to use sea water in its ingredients.
The water is taken from a part of the Mediterranean Sea renowned for its abundant marine life.
The beer, Er Boqueron, is made in accordance with the German law of 1516 which says only four ingredients can be used in the production – water, yeast, hops and malt.
It has won two gold stars, ITQI 2014, for its exceptional taste and quality. Its website is found at http://erboqueron.com/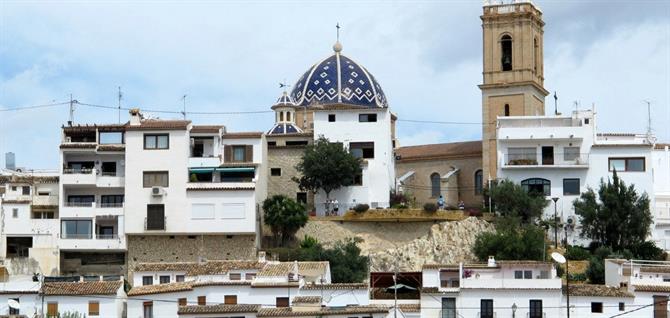 Ale and arty in Altea
Craft ales are also making their mark in Altea, which has traditionally attracted artists who love the natural light and beauty of this historic beach resort.
In the Plaza dels Furs you will find
Althaia Artesana
which produces two craft beers. The hoppy, full-bodied Blonde Ale and the toasted Brown Ale.
You can contact the brewery by email info@althaiaartesana.com to ask about visiting the microbrewery and learning more about its production.
These can be tried in many of Altea's and Albir's bars and restaurants.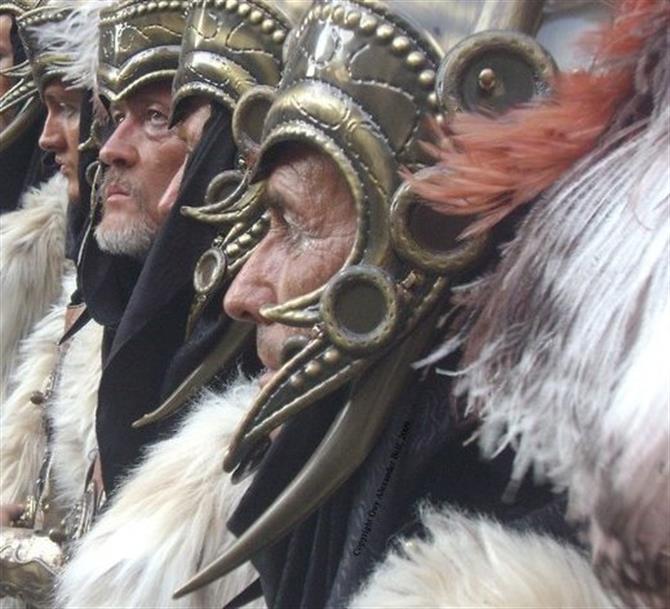 Beer bearing fruit
Another craft beer has also taken an emblematic Spanish product – the nispero fruit. Also known as the loquat, this fruit is taking pride of place in a beer brewed in Alcoy, an historic town more famous for its fantastic
Moors and Christians
fiesta.
Its brewers,
Cervecera Alcoiana
, have been inspired by the natural environment around them to create two ales under the Spigha brand.
Alcoy sits between two beautiful natural parks, the Serra de Mariola and the Font Roja, where you will find many rivers and springs providing pure, top quality water.
The brewery produces two beers using this fine local water.
The first is named Na Valora after an ancient fortification in Alcoy and is a pale ale.
The other is a brown ale, Gurugu, named after a central street in Alcoy.
The company brewed a special edition Nispra, which was the first beer to be made with nispero.