The great weather, beautiful scenery and glorious, long sandy beaches provide the perfect setting for summer music festivals. Why wallow in the mud at Glastonbury or endure England's showers – or even potential downpours – when you can enjoy dancing to live music in the endless sunshine that Spain provides?
The Alicante region has many music festivals throughout the summer. Many are held on the beach, others take place within Benidorm's theme parks while some are held in a cool theatre. Whatever your musical taste – from electronic to sea shanties – Alicante aims to please. Spain-Holiday has picked just five festivals taking place this summer for you to enjoy.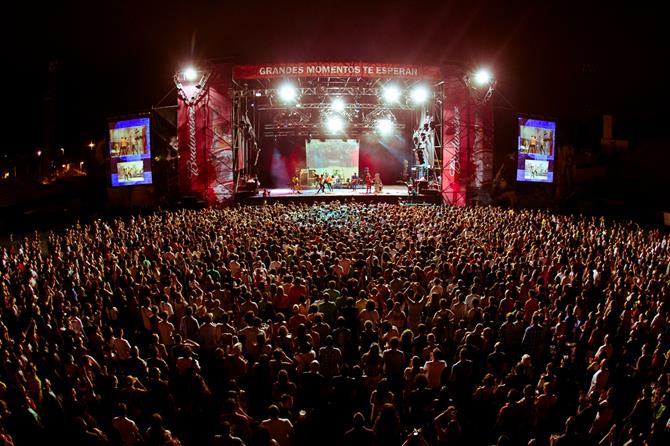 Big bands on the cheap
If Glastonbury is out of reach, financially or geographically, you can see many of the types of indie bands which play at Pilton and the other UK festivals for much less in Benidorm. The Low Festival is exactly that – a bargain way to enjoy some big bands. More than 100 artistes will be performing including Massive Attack, Kaiser Chiefs, Editors, The Hives and the Horrors. It's an eclectic musical mix including indie, rock, blues, soul, electronic, punk, funk, hip-hop and garage. It's an incredible open-air festival where you can enjoy music in the sunshine in the top tourism resort of Benidorm. There's also a VIP area with free wifi and the VIP pool. Tickets are from €40 for one day, €68 for all three days and €135 for VIP plus pool for three days. Fun starts on July 25.
Benidorm has thousands of hotel rooms plus campsites so there are plenty of cheap places to stay during the festival. The resort is also famous for its sandy beaches, fabulous nightlife, entertainment and English quarter complete with English pubs and grub.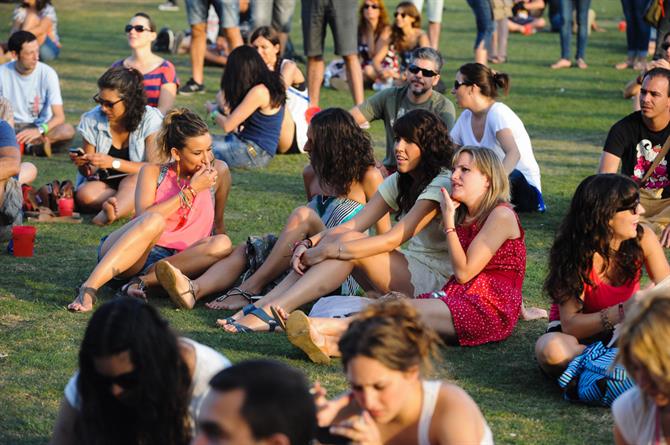 Sax in the city
Jazz lovers won't need asking twice if they fancy a trip to elegant Alicante city by the sea. After all, what better way to relax after a day in the sun than with the cool sound of jazz? Alicante city is the elegant setting for the 17th Fijazz international jazz festival with five concerts from musicians around the world. The festival is launched on July 18 with a concert by Mike Stern and saxophonist Bill Evans with Dennis Chambers and Tom Kennedy. Mike Stern is one of the most important guitarists of his generation and has played with jazz legends such as Miles Davies.
Two of the most influential modern jazz musicians Chick Corea and Stanley Clarke will be performing on July 23. The following evening Valencian-born guitarist Ximo Tebar plays traditional jazz. On July 25 it's the turn of Dave Holland, Kevin Eubanks, Craig Taborn and Eric Harland. In his 30-year career Holland has won two Grammys and regularly wins best bass awards in the DownBeat Critics Poll. They will be showcasing their latest avant-garde jazz album Prism. The final evening belongs to young Japanese composer and jazz pianist Hiromi, who puts in an energetic performance mixing styles such as jazz, progression rock and classical music.
While in Alicante city, you can explore the beaches, shops, art galleries and museums, including the Volvo Ocean Race museum by the marina. This is the starting point for the prestigious and challenging round-the-world yacht race for the third time.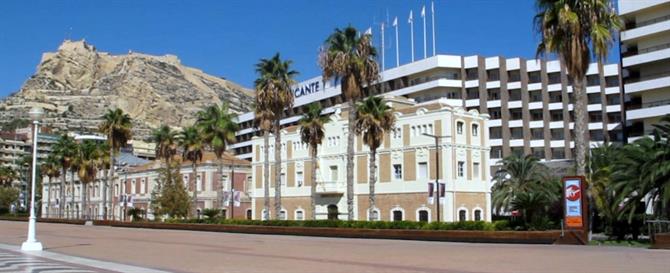 Singing sea shanties on the beach
Torrevieja becomes the centre of the universe for choral singers from July 19 as it celebrates its 60th Habaneras and Polyphony Music Festival. Torrevieja has an interesting maritime history, which is celebrated in this unusual festival. Habaneras are sea shanties sung by sailors returning to Spain from the Caribbean islands, where the songs originated. They are named about the Cuban capital city, Havana. The festival now sees choirs from around the world flying in to take part and win coveted prizes. One of the most popular parts of the festival is the night of habaneras on the beach. The traditional spirit of the Caribbean sea shanty is reignited on the sandy La Cura beach from 10.30pm. Friends meet up and share food while listening to well-known songs by the sea.
Torrevieja is a bustling seaside resort, just south of Alicante, which has lovely beaches, restaurants, shops and a one of the largest outdoor markets in Spain. It has two unusual salt lakes on the outskirts – one is pink and the other is green – as well as shopping centres and golf courses nearby.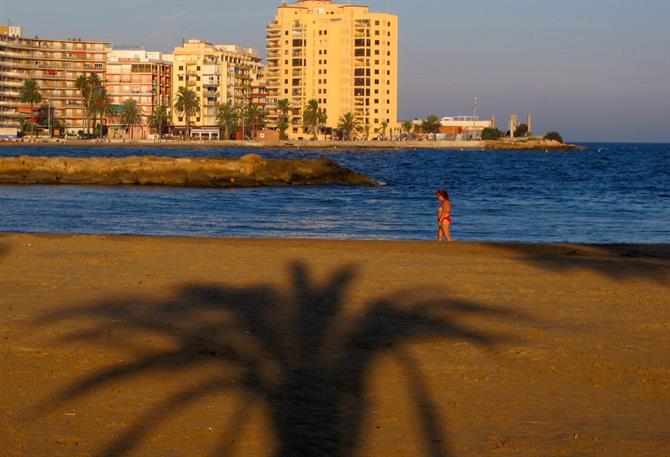 Plenty of strings attached
Guitar lovers are in for a real treat for the annual City of Elche festival held in the historic settings of the Altamira Palace courtyard and Cloister of San Jose from July 26. Talented performers include Alvaro Pierri from Uruguay, who comes from a musical family and has won prizes in international competitions including Buenos Aires and Paris. Talented Spanish guitarist Unai Insausti is also taking part. He studied the guitar from the age of eight and has performed in master classes with some of the world's finest musicians including Ricardo Gallen and Alex Garrobe.
During the festival, you can also have guitar lessons with professors from Elche university or take part in a guitar competition with cash prizes plus the chance to perform in a concert in Elche.
Elche is a compact historic city which is famous for having the largest palm grove in Europe, with more than 200,000 trees. It also has a thriving shoe industry and is home to Elche FC in La Liga.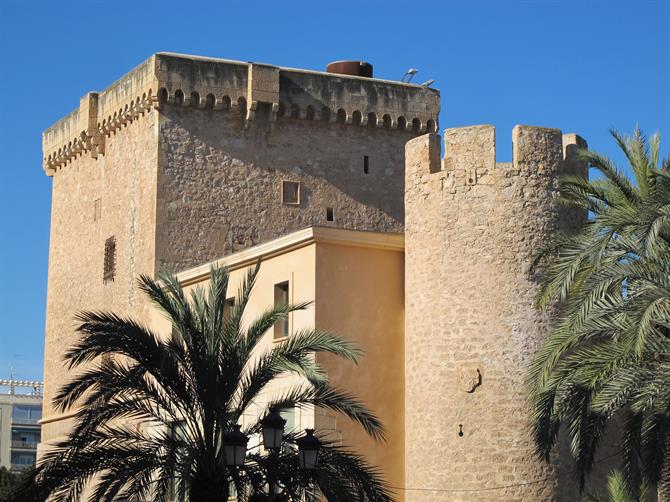 Wonder weekend
Enjoy a week of music in the sun in September in the Spanish town of Campoamor, near Torrevieja. The Vocal Booth Weekender. You can enjoy poolside music, live radio shows, soulful house music in the afternoons by the pool and late-night grooves in Club Xairo. During the day, the music is more laidback so you can sit by the pool and soak up the rays. The fun includes a white party, where everyone has to dress in white – great for showing off those tans! This year's artistes include Any Ward, Glenn Thornton, Ricky Reid, Rocco, Gavin Peters and Groove Assassin.
Campoamor is great for beach and golf holidays as well as being handy for exploring the larger beach resort of Torrevieja.