Altea is one of the most beautiful resorts on the Costa Blanca. Sitting between its bigger neighbours Benidorm to the south and Calpe to the north, the resort is a more peaceful, secluded holiday destination.
Altea is well-known for its iconic blue-and-white tiled dome on its church dominating the hilltop old town. Its beautiful beaches, marina, cool pavement cafes and bjjou shops are major attractions for tourists and daytrippers.
The magic light, natural beauty, cobbled streets and whitewashed walls have inspired artists for generations, turning Altea into a cultural haven with festivals, fiestas and exhibitions.
Altea hosts many festivals throughout the year. Some are of worldwide cultural interest while others are more local affairs.
Spain-Holiday has picked a few festivals which are definitely worth plotting your holiday around.
Let battle commence in Altea
Many Spanish towns hold their versions of the Moors and Christians festival to commemorate the Moors 500-year rule over much of the country until they were overthrown in the 15th century.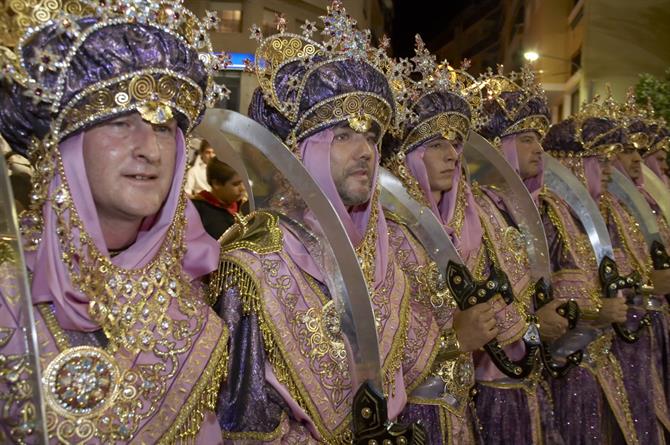 The townsfolk are divided into different groups, who are either Moors or Christians, and enact running battles complete with gunpowder through the historic old town and along the beach.
It's an exciting time to be in Altea to see history being acted out in such a vivid and dramatic way.
Firework displays, music and fun rush through the white town in the fourth weekend in September for the annual fiestas.
You'll witness parades and battles showing how the Moors took control of the town before the Reconquest when the Christians battled victoriously for the honour of Altea.
On the Friday, the festival kicks off with a peal of bells and cannon fire before the parade of town bands. The battles commence on the Saturday including a spectacular parade while Sunday there is a mass in honour of Santisimo Cristo de Sagrario.
Further battles are held on the Monday when the Moors surrender.
An army marches on its stomach and you can rest assured that there will be plenty of food and drink on offer throughout the long weekend.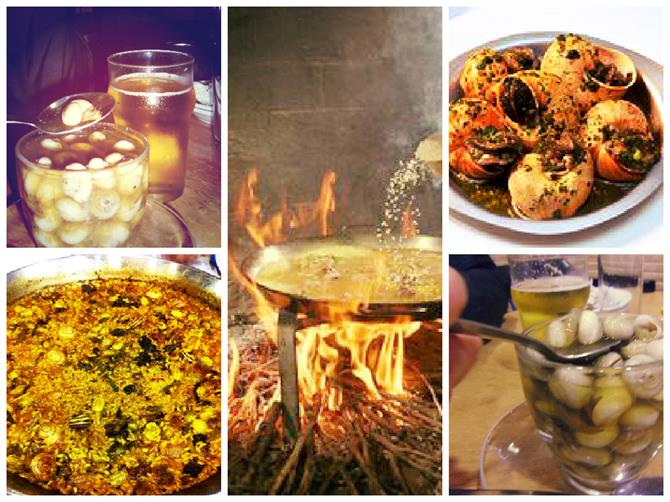 Most of the events take place in the old town by the church square and by the town hall square, including Plaza Jose Maria Planelles, Nuestra Senora del Consuelo church, Placa de l'Esglesia, Avenida Jaume 1 and Plaza de la Creu.
Altea hosts best fireworks display in Europe
Altea is the magnificent backdrop to one of the biggest and best firework displays in Europe, with an awesome play of light and gunpowder set to music.
This event, which takes place on the Saturday closest to San Lorenzo day in August, is held at midnight at the Castel de l'Olla and attracts more than 50,000 people, so you'll need to bag your space early.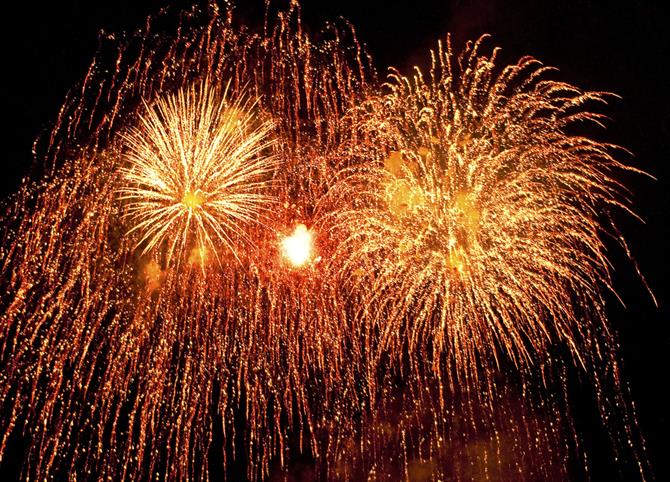 The fireworks display has been taking place for about the past 30 years with people from all over the Valencia district and across Europe heading to watch the amazing pyrotechnics at work. Many will sit on the beach for the show while others will hire boats for a grandstand view from the bay.
It's a dazzling display and often includes an incredibly beautiful gold palm tree rising into the night sky which needs to be seen to be believed.
As Altea is a small town you might not be able to get a hotel room but you can book into any of the other north Costa Blanca resorts because special trains run on this night so people can join in the party.
Hogging the limelight in Altea
Pork features heavily in Spanish cuisine with the traditional hams hanging on hooks from bar-room ceilings, suckling pigs being the main course for celebratory meals and pigs' tails or trotters being used to make hearty stew. None of the animal goes to waste.
In Altea, they hold an annual celebration to this cuisine with the Festa del Porquet or festival of the pig.
Taking place in the Barrio del Fornet in Altea old town, the party starts on a Friday evening in mid-February with traditional folk songs.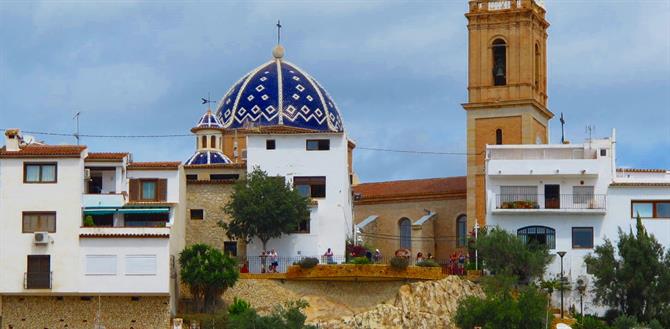 On the Saturday there is usually a parade through the old town at midday followed by a hearty rice dish to share at about 2pm The singing gets under way after the meal followed by dancing and then the delicious roast pork at about 9pm to round off the celebrations.
Let Altea tell you a story
Spanish speakers of all ages will enjoy a story-telling festival that Altea holds each May.
There are dozens of events arranged with tales and songs suitable for babies through to adults. It's an unusual celebration of literature with books read out in castellano or valenciano.
This is a great chance to listen to amazing fables while picking up a bit more Spanish vocabulary.
Rock the night away in Altea
Altea pumps up the volume in honour of San Antonio, whose feast day is June 13, when the days are filled with sunshine and the star-lit nights are still lovely and warm.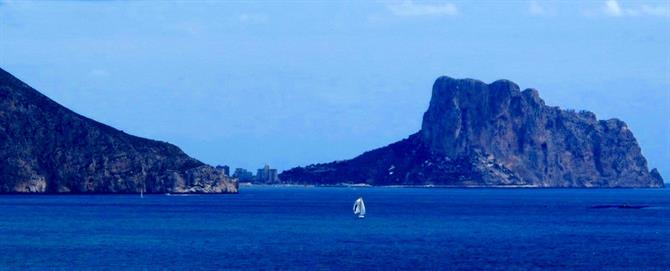 It's a mini festival on the beach, so you can enjoy the sun and sea by day with your nights filled with live music.
The festival is held over a weekend close to St Anthony's day, with bands taking to the stage from about 11pm on the Friday and Saturday.
During the day revellers can enjoy a giant paella and a football tournament but it's best not to party too hard because there is a noisy mascleta, which are firecrackers reaching 140 decibels or more, at 2pm followed by lunch and traditional games before the farewell party.
Even if you can't arrange your holiday or book your Altea accommodation to coincide with any of these festivals, you are sure to find plenty of other fiestas in and around Altea during your stay.
At Easter, the townsfolk will hold solemn processions throughout the town during Holy Week, which are very dramatic scenes to witness. Before this there is also carnival for a final chance to party before Lent begins.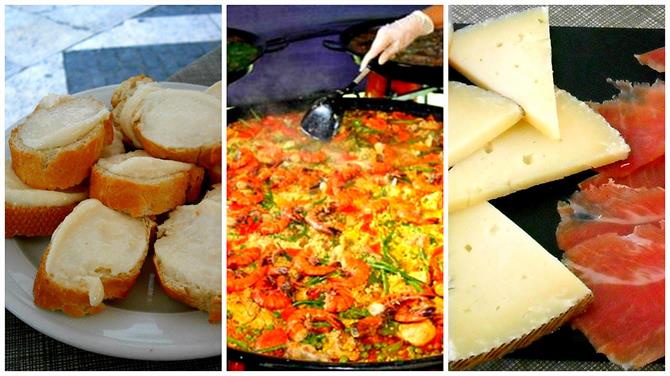 The town also hosts various gastronomy events, such as tapas trails where you are invited to go on a tour of participating restaurants to taste and vote for the best Spanish snacks.
If you visit Altea tourist information office, they will be able to tell you all the events that are taking part during your holiday.