Andalucía, home to the Costa del Sol and some of Spain's most famous resorts, is greener than you'd imagine. As you'll discover on a tour of its charming parks and gardens. Ladies and gentlemen, introducing Andalucía in bloom.
Canal dreams – Carmen de los Mártires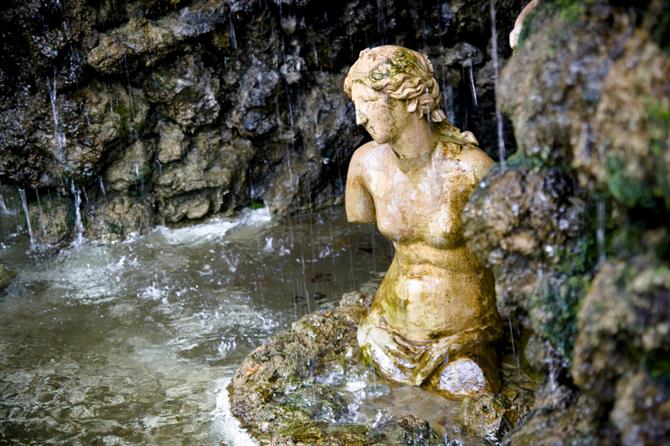 The canal is a focal point of this 19th century house and gardens in Granada. Of Moorish design, this property, located in the grounds of the city's famous Alhambra, also includes a grotto. Making The House of the Martyrs an unmissable stop on any visit to Granada.
Open from 10:00am to 2:00pm and then 4.00pm to 6.00pm Mondays to Fridays and from 10:00am to 6:00pm Saturdays, Sundays, and public holidays November through to February, you can spend an extra hour here from March to October. Entrance is free. You'll find Carmen de los Mártires at Paseo de los Mártires s/n, Granada 18009 (34 958 248 140).
Columbus Park – Parque Genovés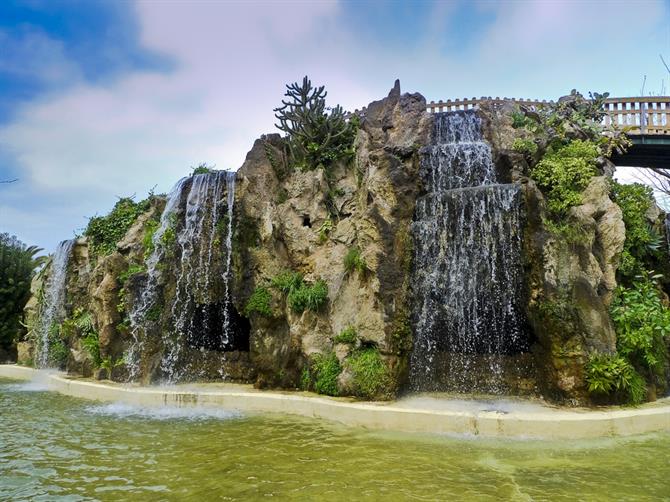 The Genovese in question is none other than our good friend Christopher Columbus. This park in Cádiz celebrates the fact Columbus sailed from the city on his second and fourth voyages. And in keeping with the maritime theme, there are water features galore.
You're able to visit the park on any week day, from 10:00am to 6:00pm. Close to La Caleta beach and Cádiz's Parador, these botanic gardens showcase flora explorers such as Columbus brought back with them. These include the awe-inspiring Monterey cypress.
Green Granada – Palacio de Generalife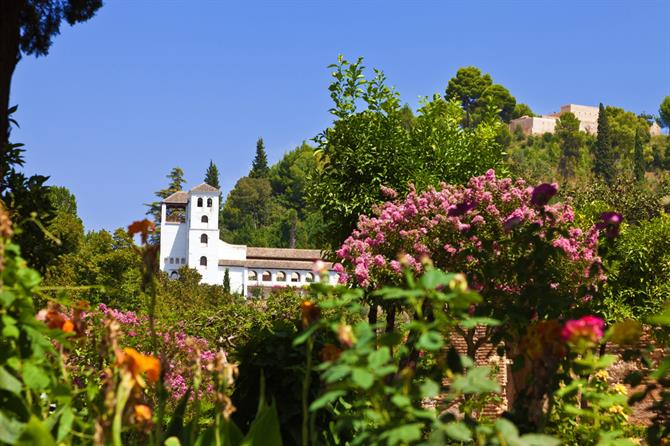 Another of Alhambra's treasures, this delighful setting housed the Nasid Emirs (Kings) in the summer months before the Reconquest expelled all Moors and Jews from Spanish soil. Built during the reign of Muhammad III (1302-1309), this palace and gardens underwent a makeover when Abu I-Walid ruled between 1313 and 1324. A UNESCO World Heritage Site, it's not difficult to see why people want to preserve this sanctuary in the heart of Granada for future generations to enjoy.
The official address for the Patronato de la Alhambra y Generalife is Calle Real de la Alhambra s/n, Granada 18009 (34 958 02 79 71). General opening hours to the whole complex vary between summer and winter months. Choose from a range of tickets including general admission, admission to Alcazaba, Partal and Generalife palace and gardens, and evening visit to Nasrid palaces or Generalife gardens.
Hail Mary – Parque de María Luisa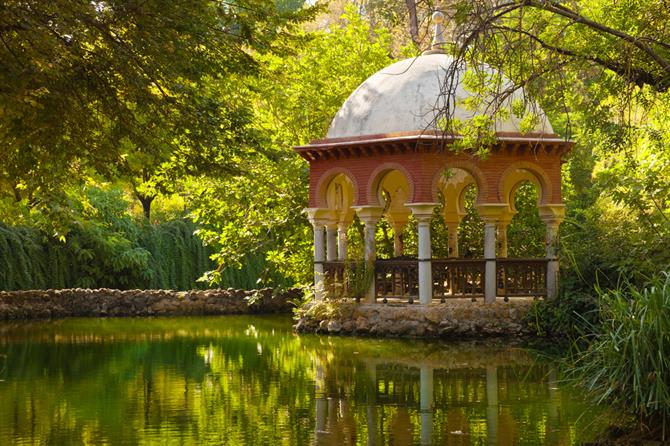 Seville's main park was built on the grounds of the gardens belonging to the Palacio de Telmo. Donated to the people of Seville in 1893 by the Infanta Luisa Fernanda, Duchess of Montpensier, they include King Alfonso XII of Spain's Pavilion. Along with a Mudejar Pavilion which has become the Museo de Artes y Costumbres Populares (Musuem of Arts and Traditions).
Following the city's Guadalquivir River, the park includes many fountains and ponds. The most notable being the Fuente de Los Leones (Fountain of Lions). Also, keep an eye out for the enchanting Estanque de los Lotos (Water Lily Pond).
Orange oasis – Patio de los Naranjos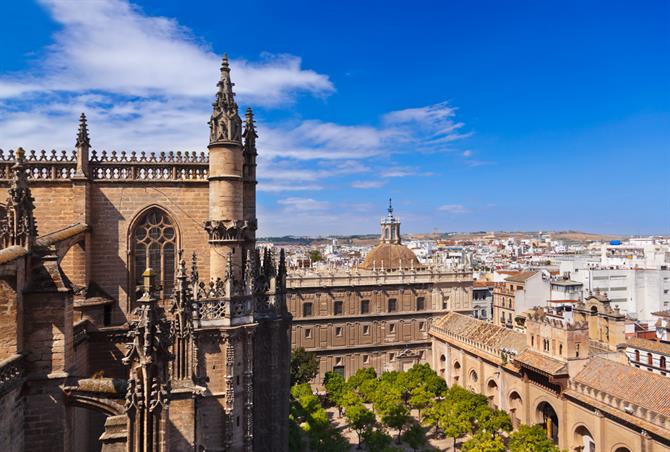 Oranges are the only fruit at this famous courtyard within the grounds of Seville Cathedral. Built where the old mosque used to stand, you can see that two of its exterior walls belonged to the former building. The large fountain in the centre of the Patio features a basin dating back to Visigoth times.
There are three categories of entrance fee: general, reduced, and children who get in free. To visit the Patio de los Naranjos, make your way to Avenida de la Constitución s/n, Seville 41001 (34 954 214 971). From September to June, you can enter between the hours of 11:00am and 5:30pm from Monday to Saturday whilst during the months of July and August it's open from 9:30am to 4:30pm Monday to September. On Sundays and public holidays, step inside between 2:30pm and 6:30pm all year round.
Palatial Córdoba – Palacio de Viana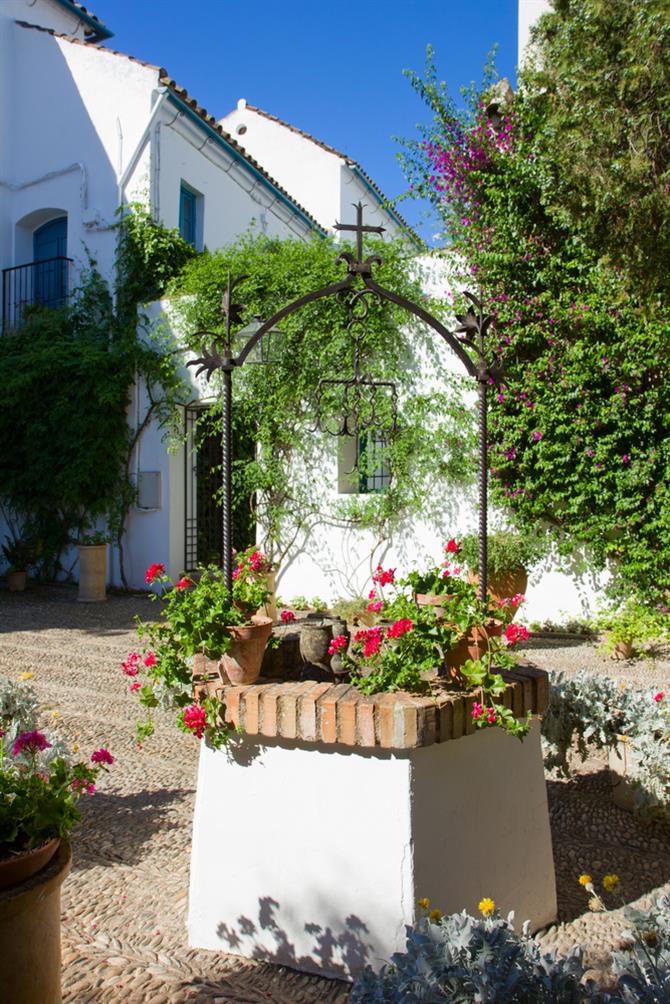 Dating back to the 17th century, Córdoba's Viana Palace is also known as the Museo de los Patios. For it contains 12 interior patios. Each patio is different.
Horse-drawn carriages used to pass along the paths now trod by tourists. Pay to view the patios alone or both patios and palace. Situated at Plaza Don Gomé 2, Córdoba 14002 (34 957 496 741), this museum's open from Tuesday to Fridays from 10:00am to 7:00pm and from 10:00am to 3:00pm on weekends.