Asturias is all about the great outdoors. And the best way of seeing it is by foot. So, pull on those walking boots. Find out the hikes we really like.
Camin Real de la Mesa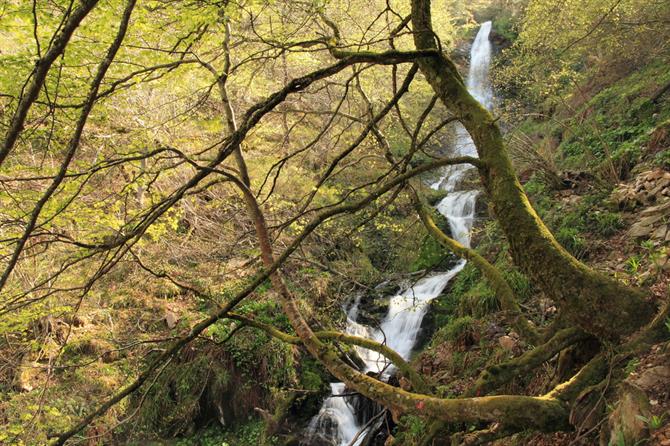 Known as the Camin Real de la Mesa in Asturian, this translates as Camino Real del Puerto de la Mesa in Castilian Spanish. And in English? That would be the esoteric-sounding Table's Door Royal Pathway.
The path is aka the GR-101. It follows the old Roman road which linked Asturias with the neighbouring province of Castilla y León. Measuring just over 42km, it's a great way of getting acquainted with the highs and lows of Asturias, its hills and valleys.
El Camino Francés
The French Path refers to the Asturian stretch of the famous Camino de Santiago which concludes in Galicia's Santiago de Compostela. Progress like a pilgrim through scenery which includes the stunning Picos de Europa as a backdrop. You can then claim you've walked the Camino de Santiago. Neglecting to add your starting, or indeed, finishing point.
Parque Natural de Redes
Located in the south of Asturias, Redes Natural Park comprises a surface area of 37,803 hectares. In total, there are 17 different routes you can take to explore the park. Our pick is the Ruta de Brañagallones, AS-66, a 20.4km-hike which should take the average trekker not longer than five and a half hours.
Parque Natural de Somiedo

Another Natural Park offering a walk with a view is Somiedo. At 29,122 hectares, it's smaller than Redes. As a result, it has fewer routes through it.
Of the 10 available, the Ruta del Cornón, AS-10, is our favourite. 7km long, be prepared to go up in the world. 700 metres of up.
Ruta de los Molinos del Profundu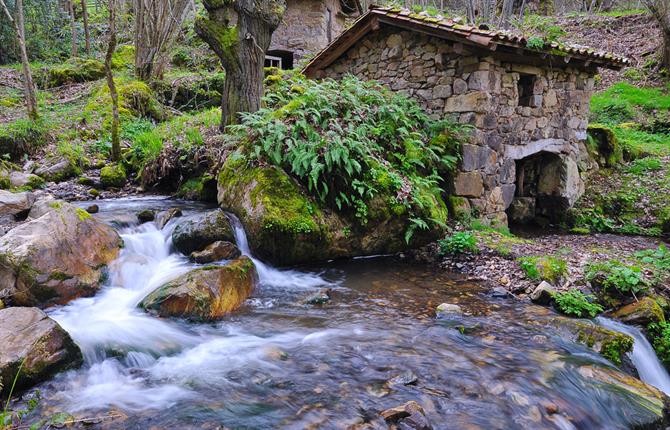 This route more formerly known as the AS-137 extends all the way from Valbucar to Buslaz. A roundtrip of roughly 15km should take the moderate hiker approximately four and a half hours. During which you'll see plenty of both watermills and waterfalls.
A not too taxing path, this is suitable for fit and active children. Take care though when walking this route in winter. When the extra mud can make your passage a more precarious one.