Did you know that Catalan cuisine is at the forefront of the finest food in the world? It's really no exaggeration, because with chefs like Ferran Adrià, Jordi Cruz, and the Roca brothers; restaurants in Catalonia are creating a buzz internationally.
It's really no wonder then that when you come to Barcelona you're going to want to try the culinary offerings for yourself. With this guide, you'll get a taste of not just the modern dishes of the region today, but also the traditional restaurants that cook succulent meals which inspire the contemporary ones in their fantastical creations.
So as they say here in Catalonia; "Bon profit!".
El Jardí de l'Àpat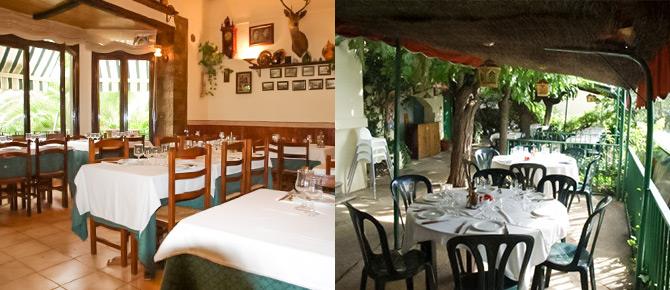 For a classic Catalan restaurant, one cannot go wrong with 'El Jardí de l'Àpat'. You can expect all the classics here, like a xatonada (a Catalan salad with cod and a special sauce), bunyols de bacallà (delicious cod dumpling), fried calamari, botifarra (Catalan sausage), artichoke, and much much more. For the full experience, it's best to order dishes individually here, though at night you could always opt for a set-menu at €18.00 per person.
Here's a tip - This restaurant is right near Park Güell, which most of the year (except in winter) you can visit up until 20:00 or 21:00, so visit the park 30 minutes before closing time and then head to this great restaurant to finish off a fantastic day.
Recommended dish(es): The specialty of El Jardi are calçots - a unique scallion native only to Catalonia. These sweet onions pack a one-of-a-kind flavour that you cannot leave without experiencing. On top of that, Catalans have developed a tasty sauce especially for these mouth-watering delicacies. The only way you'll be able to try this fantastic dish is if you come to Barcelona between the cheaper off-peak season of February - April.
Opening times and address: Calle Albert Llanas, 2 - Torre (sobre Plaça Sanllehy), 08024, Barcelona.
Monday: Closed
Tuesday to Friday: 1:00pm – 5:00pm and 8:30pm – 12:00am
Saturday: 9:00am – 5:00pm and 8:30pm – 12:00am
Sunday: 9:00am – 5:00pm
La Biblioteca Gourmand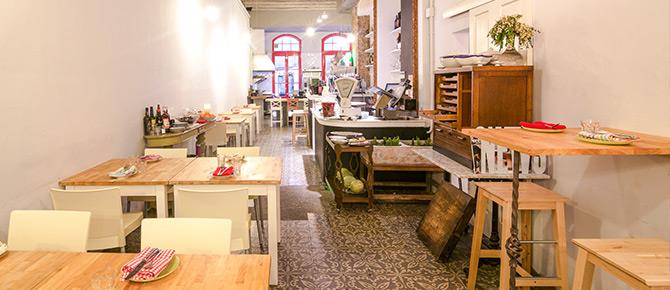 How about Catalan cuisine interpreted by a young and upcoming chef? Head chef Salvador Galvez was born and raised in Barcelona and will delight your taste-buds with creative takes on classic Catalan-style food, like dumplings and Catalan cheeses, at times adding an international twist. The products are sourced ecologically and locally.
Here's a tip - If you arrive at around 8pm - 8:30pm it will still be rather empty, so you can make the most of the service. If an uncrowded restaurant makes you feel uncomfortable, then you should wait until 9pm when it becomes more lively.
Recommended dish(es): The adventurous foodies will be trying the 'Cap i Pota' which is a beef stew made from the snout and the trotters of the cow. Otherwise the Tartar Steak will leave you wanting more.
Opening times and address:Junta de Comerç, 28, 08001, Barcelona.
Monday to Saturday: 1:00pm – 4:00pm and 8:00pm – 11:00pm
Sunday: Closed
Can Cortada
There is no more beautiful restaurant in Barcelona than Can Cortada, which is converted from an old and listed farmhouse that was built in the 1600s. When you go to Can Cortada, you go for the full experience - not just the food. We're back once again with classic Catalan; embutidos, snails, anchovies from L'Escala on the Costa Brava, rabbit, and botifarra, amongst others.
Here's a tip - It isn't cheap... You will want to go here to celebrate something very special, it might even be the ideal place to propose to that special someone...
Recommended dish(es): For a cheaper and satisfying main, you cannot go wrong with the stone-grilled botifarra pork sausage from the town of Garriga. It's served with white beans, so it's also filling.
Opening times and address: Av. de l'Estatut de Catalunya (no number), 08035, Barcelona.
Monday - Sunday: : 1:15pm – 4:00pm and 8:15pm – 11:30pm
Can Culleretes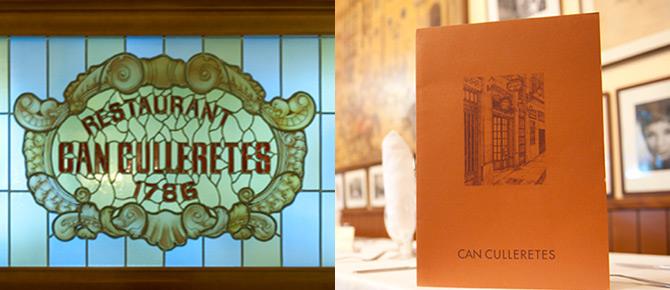 More restaurants with history. Can Culleretes is the oldest restaurant in Catalonia; opened in 1786 and still going strong. It's no surprise that a restaurant with such a long history serves the traditional food that you'll come to love. They also have all the classic dishes, including some that are so traditional that you won't find them in the average household here anymore - like boar and partridge. They also have set menus, so there'll be no surprises once the bill is added up!
Here's a tip - Expect the restaurant to be closed for a large portion of the summer months. It's so traditional here that the owners go on holiday and the whole place closes! In 2014, this was from July 14th - August 5th.
Recommended dish(es): The "Pica Pica" (meaning to pick at and sample) of fish and seafood is a three course meal that will take your mouth on a journey across the Catalan coast and beyond, all without leaving Barcelona. One of our readers recommends the boar stew. You'll find it on the menu as 'Jarret de porc senglar', where else will you get the chance to sample it?
Opening times and address: Carrer d'en Quintana, 5, 08002 Barcelona.
Monday: Closed
Tuesday to Saturday: 1:30 pm – 4:00pm and 9:00pm – 11:00pm
Sunday: 1:30 pm – 4:00pm
Balmes/Rossello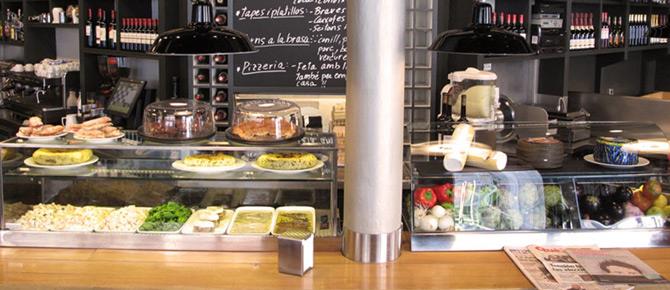 Out of all of the restaurants, this is probably the least traditional when it comes to Catalan cuisine because apart from the classics, the menu includes dishes from all over the world. It's by no means any less mouth-watering. You'll still find food that locals love, like anchovies, artichokes, calçots, botifarra, and more.
Here's a tip - Though it's open all evening, dinner service only really starts from 8:30 pm, arrive much earlier and you might find you can only select from some tapas... Try to get accustomed with the Spanish eating timetable.
Recommended dish(es): Though they're a seasonal dish, the artichokes here always comes packed with flavour and April/May/June is the best time to catch them. Otherwise, ask for the 'Pizza Catalana' for a unique way to sample Catalan cuisine; it comes with both black and white Botifarra and eggs.
Opening times and address: Carrer Balmes, 129 bis (esquina Rosselló),08008, Barcelona.
Monday to Sunday: 1:00pm – 12:00am