The Basque Country is very much Green Spain. Which makes its landscape, full of delightfully rolling hills, a joy to hike. Here are five treks we particularly recommend.
Mount Ernio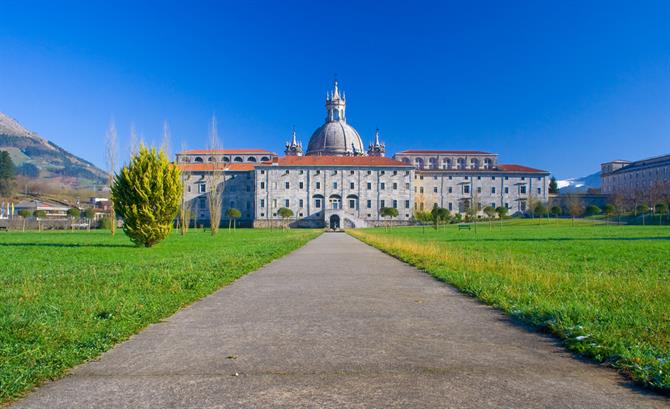 Begin your ascent of the 1,075m-high Mt. Ernio from the town of Bidania-Goiatz, actually two villages combined. Passing through forests of beautiful beech and mighty oak, you'll reach the timeless Errezil, a village which grows its very own type of pippin apple. A fruit which turns up in sauces to accompany meats, desserts, and ciders.
Continue to visit the towns of Azpeitia and Tolosa. The latter is where Spanish international footballer Xabi Alonso plays, so if you're any kind of futbol fan you can tick this off as a pilgrimage. For an even greater spiritual experience, visit the nearby Loiolako Santutegia, an 18th-century sanctuary constructed around the birthplace of Ignatius of Loyola, founder of the Jesuits.
Zarautz to Zumaia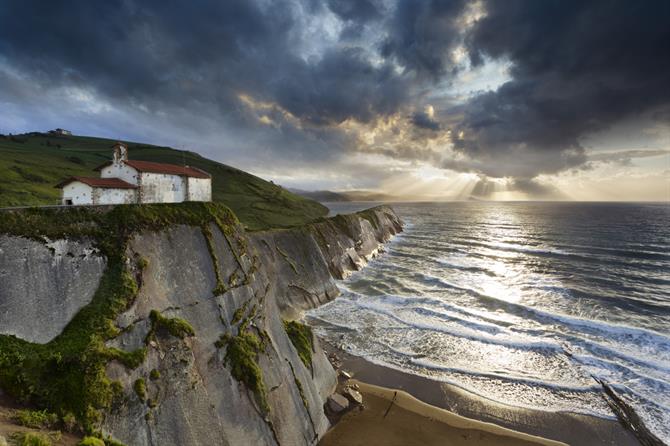 This near-12km hike will take you around two and a half hours to complete. Forming part of the legendary Camino de Santiago, it will take your breath away. And that's more to with the views you'll see rather than any physical exertion on your part.
Follow the sea wall from Zarautz to Getaria for around 4.5km before cutting across country to Zumaia. You'll pass sloping vineyards which allow you to continue to see the cliffs and the raging Atlantic below. Replenish as the Basques do with a plate of bacalao (salted cod) on your arrival to your final destination, Zumaia, which boasts many excellent restaurants.
Atxular's Eye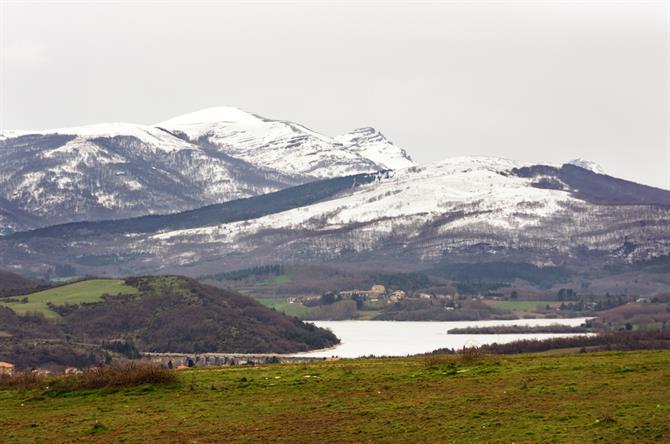 Welcome to the wonderful world of the Parque Natural de Gorbeia, the Basque Country's largest natural park. The titular Ojo de Atxular is the name for the geological feature you have to pass through to reach the Itxina massif. This limestone mountain range overlooks the beautiful Zadorra reservoir.
Frontier Views Walk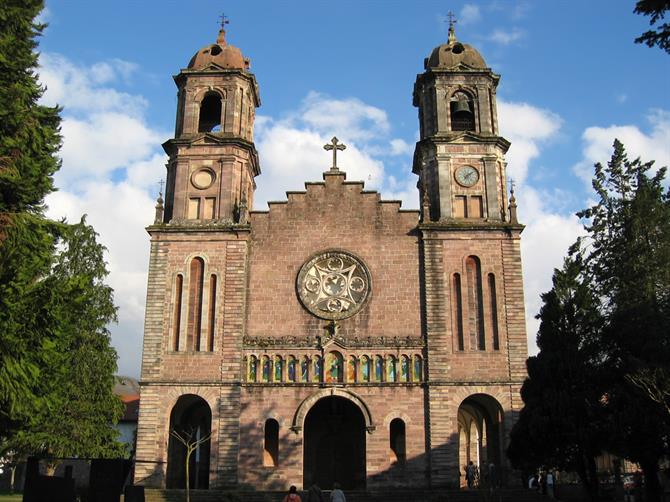 It's actually best to begin this hike from the neighbouring province of Navarra. Elizondo (pictured) is a good place to trek to the start of this walk at Puerto de Izpegi. Of course, if you're looking to conserve energy, by all means drive. Follow the painted marks, in white, red, and green, on rocks and trees to ensure you're going the right way.
Jaïzkibel - Cap du Figuier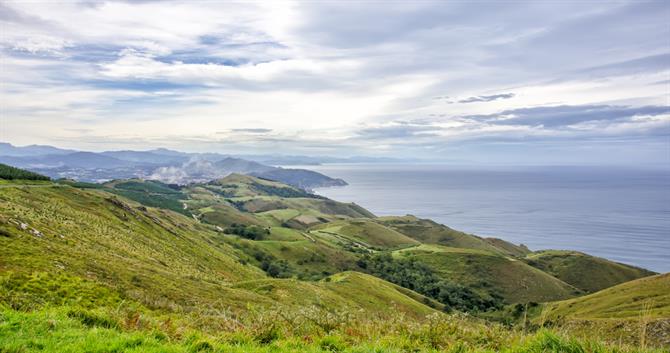 This 8-hour loop of a trail will give your ankles, calves, and thighs a good warm up on a 22km-route which has more ups than downs. Look out for sandpipers and pottok ponies, which are in fact pygmy horses. Breathe in the fragrances of the gorse and sarsparilla for a free rescue remedy.