Millions of holidaymakers head for Benidorm each year, with its beautiful sandy beaches and vibrant nightlife being major attractions.
Benidorm is a beach city which never sleeps and with so much to see and do it manages to cater for many, diverse tastes. Benidorm's entertainment rolls on from dusk to dawn with talented tribute bands, karaoke kings and queens, cabaret, drag shows and gay bars creating a raucous – and sometimes – raunchy vibe.
Whether you fancy a wild pub crawl, a casual night out or a glamorous evening, renting a holiday home in Benidorm will come up trumps. You may find a favourite spot to return to time after time but we would highly recommend you venture out and sample some the prolific nightlife in Benidorm.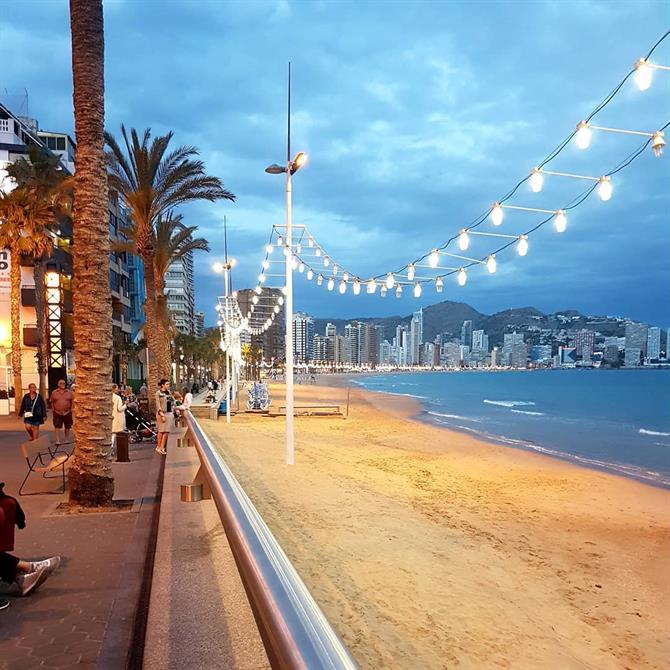 Benidorm has been dubbed the Spanish Manhattan because of the high number of skyscrapers in the resort. However, it could also be called Spain's answer to New York as it is certainly a city which never sleeps and is one of the best places to stay on the Costa Blanca for nightlife.
Even at breakfast-time, you can hear music pumping from some of the bars or a crooner blasting out their favourite hits on the karaoke machine. But Benidorm's entertainment scene really shines at night when the lights are on, which makes the skyline showing the silhouettes of the skyscrapers particularly impressive. Some of the best tribute bands can be seen performing in the bars along the Levante beach promenade and in the English Quarter.
Elvis, Michael Jackson, Meatloaf, Adele, Abba, Queen and the Blues Brothers come to life on an almost daily basis in Benidorm. Some of the tribute acts are truly polished performers but all have one desire – to get Benidorm on its feet to get the party started!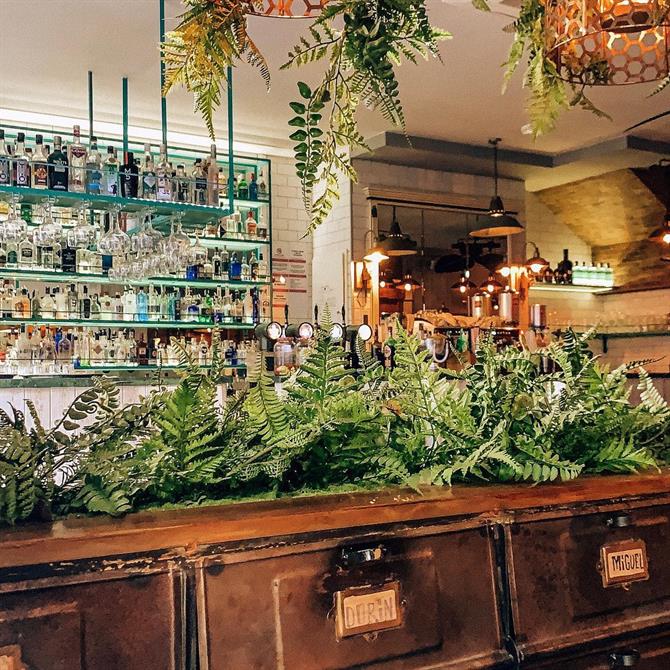 In and around the English square, the Ambassador Hotel, Morgan's Tavern and Sinatra's are great places to enjoy live music. If you prefer a beach view, Heartbreak Rock Bar and Daytona on Avenida Madrid in front of Levante beach have tribute bands and other live music.
Another popular live music venue along Avenida Madrid is Tiki Beach, which is one of the liveliest beach bars in Benidorm. It's perfect for cocktails or a few cool beers after a day on the beach. As well as music you may also find Yanni the street magician performing some really great tricks at your table.
The Rock and Roll House in the Rincon de loix district (near Benidorm Palace) is a great venue for fans of the 50s. Alameda 20 on Calle Alameda is one of the coolest hangouts in Benidorm. They serve delicious cocktails until 2 AM with a chilled, cosmopolitan atmosphere.
Nightlife In Benidorm's English Square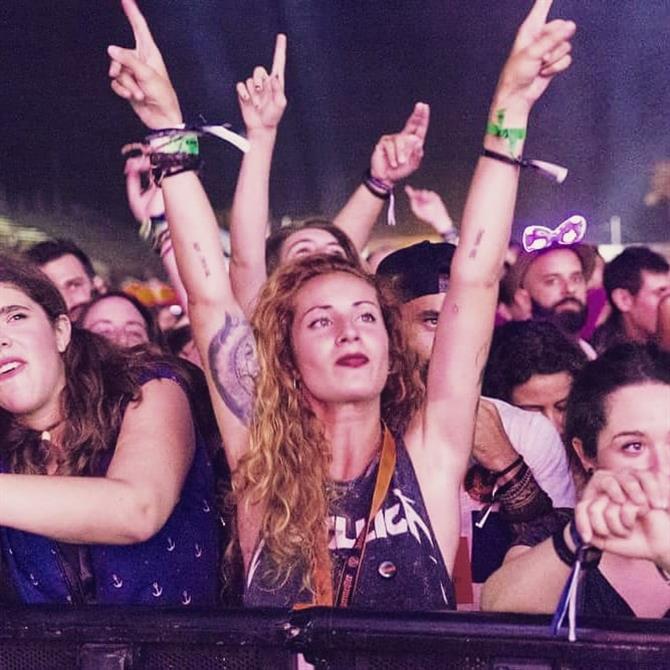 One of the best places to stay in Benidorm for nightlife is English square, which is a few streets running behind Levante beach.
It's largely made up of holidaymakers making themselves at home in the British bars. The only difference is in the price. Here you will find bars offering John Smith's bitter at knockdown prices, a euro a pint, happy hours, all-day English breakfasts and a cracking Sunday roast with all the trimmings.
With so many bars, discos and restaurants in the square, this is the perfect place to experience the vibrant party atmosphere of Benidorm and a good old pub crawl. Popular spots are Morgan's Tavern and Rockefellers for live entertainment while the younger crowd tend to head for the Hippodrome Disco Pub and Beachcomber for great music and dancing.
Benidorm also hosts a number of great music festivals throughout the summer including Low Festival -where the majority of headliners are British bands, Benidorm Sound and the infamous Reggaeton Beach Festival.
Nightlife In Benidorm's Old Town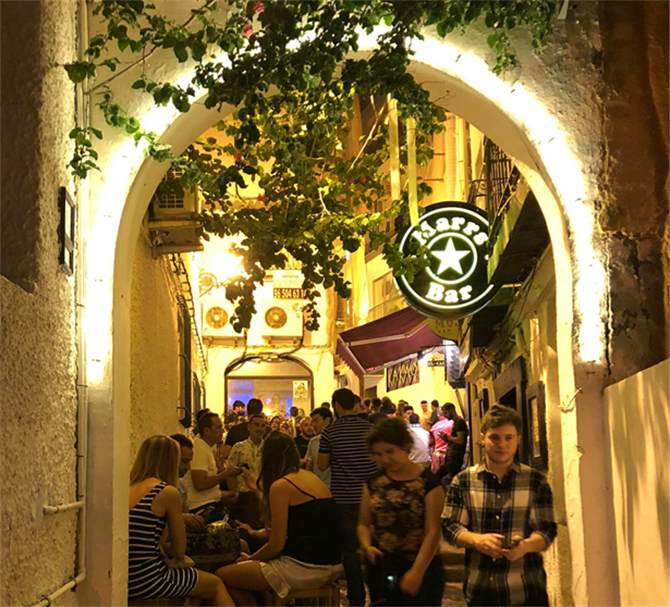 For a flavour of Spain, discover the nightlife in Benidorm's old town. It has a lovely mix of shops, bars, discos and restaurants among its narrow, cobbled streets. For entertainment, the old town is well-known for its drag shows and gay bars. It's another great area for wandering around from bar to bar or sitting on an outside terrace and people watching.
One of the best bars in Benidorm's old town is Marrs Bar on Calle de Los Gatos. It has a lively atmosphere and a great place for cocktails and different flavoured shots. As it is a small venue the party at this bar often spills out onto the cobbled street. Similarly, Bar 69 on Avenida de La Constitucion, is always a popular spot. With a large terrace, its the perfect drinking location on warm Benidorm nights.
Best Clubs In Benidorm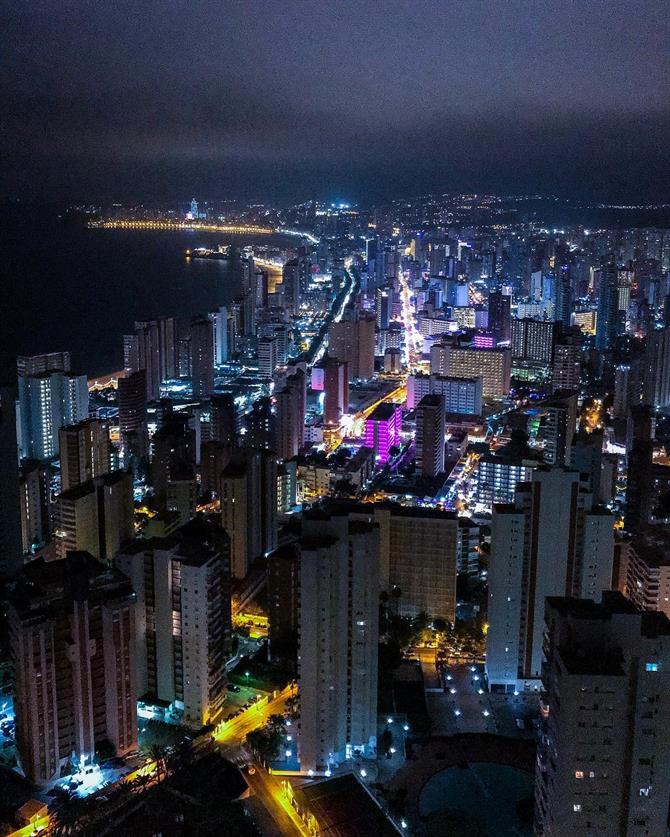 After a few cocktails, you may want to turn it up a notch and head to a club. Benidorm has a huge selection of nightclubs and top DJ's often frequent the decks. The great thing about the nightlife in Benidorm is that it costs a fraction of the price than other famous party destinations around Spain.
The majority of the best clubs can be found on Avenida Communitat Valencia such as KU Dance, Discoteca Penelope and Manssion Nightclub. Hippodrome Disco Pub is also one of Benidorm's most famous clubs. Popular for the music and the fact it stays open until 8 AM. KM Playa is a great spot, located in front of Levante Beach is a great place to party all night long.
Cabaret Bars In Benidorm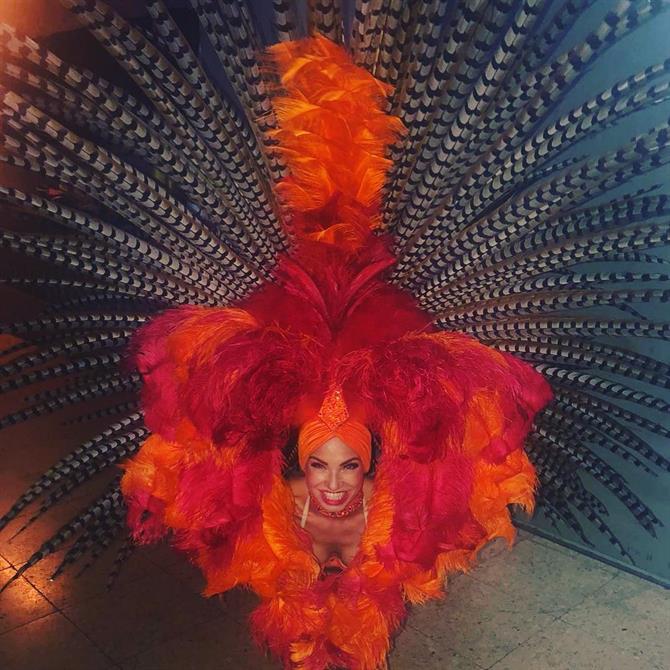 If cabaret takes your fancy, a night out at the Benidorm Palace needs to be planned into your trip. In the past, the popular Benidorm Palace has been voted the best cabaret theatre nightclub in Europe – and the venue continues to put in the razzle-dazzle with its great shows, singers and dancers. You can enjoy the complete dinner-show package or just the theatre show. The Palace also regularly puts on concerts by great singers from the world of music.
Nearby is the well-known Levi's Showboat with hilarious acts including drag acts, singers, comedy and dancing. It can be a bit risqué and isn't for the faint-hearted but it is a scream. Some other great venues for cabaret and shows in Benidorm are Sinatra's, Vincent's Corner Pubs and Café Benidorm.
Gay Nightlife In Benidorm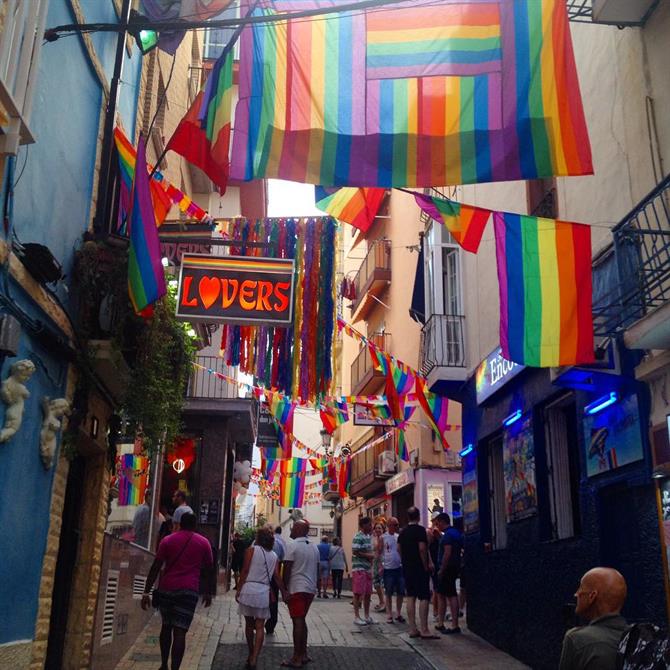 The great thing about nightlife in Benidorm is that it welcomes everyone. There are ample LGBTQ friendly venues. Many can be found in the old town with over 30 gay bars in the area. From bars for a casual drink to those with flamboyant drag shows, these establishments are inviting for everyone. Just a few of the best joints are Brief Encounter, Mercury, Peoples Disco Pub and Sensations. Don't miss out on Benidorm's infamous gay pride celebrations in September!
For Something A Bit Different In Benidorm
A glitzy night out can be enjoyed at the Casino Mediterraneo Benidorm which opened in 2014. It's a massive gambling venue with many slot machines to try your luck or you can settle down at one of the tables to play Black Jack, American roulette or poker. Sports fans will love the casino as it has many television screens to follow the major events as well as sports betting booths where you can have a flutter. The casino hosts tournaments on the first floor where there is also an art exhibition showcasing local artists.
A visit to Spain would not seem complete without witnessing the passion and emotion of flamenco. Although many miles from Andalusia, which is the birthplace of flamenco music and dancing, shows are often shown in bars in Benidorm. You are most likely to find a flamenco show in one of the tapas bars in Benidorm old town. Alternatively, Cerveceria El Andaluz in Calle Esperanto regularly holds flamenco shows. Book a table, order some tapas and get ready for a rollercoaster ride of emotions during your evening.