A living, breathing city, a weekend in Bilbao offers a fantastic introduction to the Basque Country. Our overview ensures you won't miss out on any sights. Go explore.
Mercado de la Ribera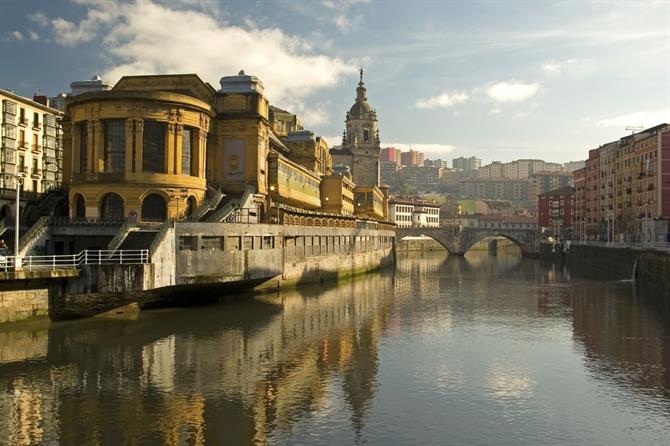 10,000 square metres of bustling, thriving stalls makes this riverside mercado the biggest indoor market in Europe. Open Monday to Friday from 8:00am to 2:00pm and then from 5:00pm to 7:00pm, you can also visit it on Saturday between the hours of 8:00am and 2:30pm. As sunlight streams in through the art-deco exterior, it's almost as if the fish on sale are brought back to life; so colourfully do they glisten.
Iglesia de San Antón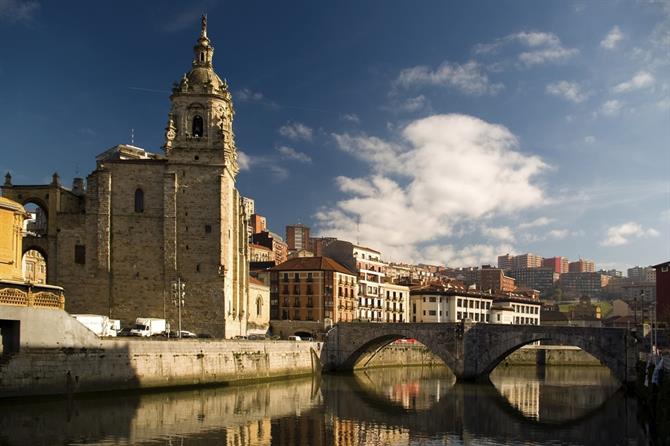 Cross the Puente San Antón (St Anthony Bridge) to reach the church of the same name. Both appear on Bilbao's coat of arms, which gives you an idea of their symbolic significance in the city. The bridge actually predates the church, being 14th as opposed to 15th century, although this pretty pair have been rebuilt since then.
Palacio de Congresos y de la Música Euskalduna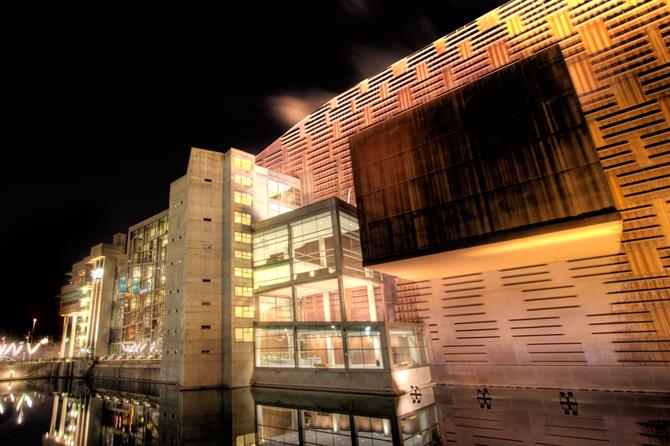 Bilbao, one of Spain's most industrial cities, has reinvented itself as a holiday destination. A major milestone on the road to gentrification was the construction of the Euskalduna Conference and Music Centre which opened in 1999 on land which used to be a shipyard. Visit at night for a Broadway/West End style musical where if your ears don't recognize the words; your feet will certainly tap out the tune.
Catedral de Santiago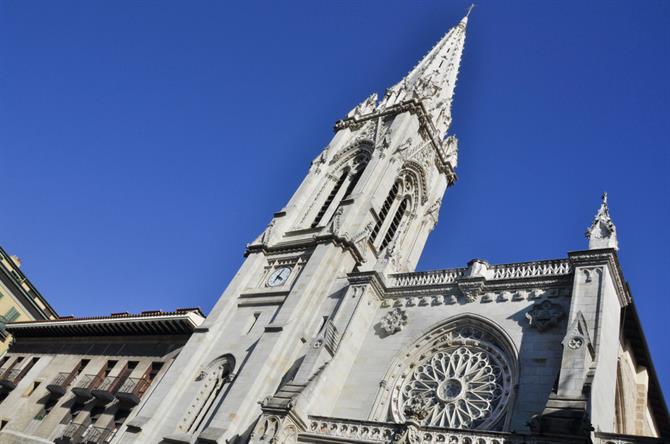 Bilbao's gothic cathedral stands on the foundations of a shrine built during the Jacobean pilgrimages. A monument to St James, guided tours are available by prior arrangement. Its doors open Monday to Saturday from 11:00am to 1:00pm and then from 5:00pm to 7:00pm. If you choose to see the cathedral on a Sunday or public holiday, you'll be able to enter from 11.00am to 12:00pm.
Casco Viejo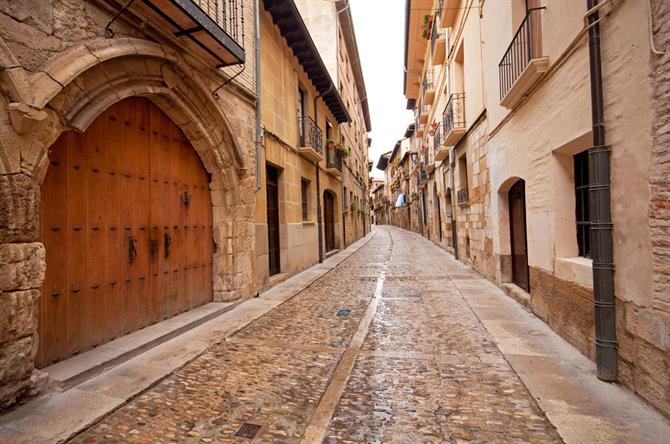 The old town is where you'll find the cathedral and Mercado de la Ribera. Its pedestrianized streets suit travellers who want to take their time getting to know the city. The Casco Viejo's old-school Bilbao, so perfectly preserved it feels almost pickled.
Euskotren

Save on shoe leather and admire Bilbao's architecture at your leisure with a ride on a tram. The first trams whizzed along the city's streets back in 1872. They were, however, replaced in 1964 by the trolleybus before making a glorious return in 2002.
Guggenheim Museum Bilbao

Last, but by no means least, you have to make your way to Bilbao's Guggenheim. Built between 1995 and 1997, this Frank-Gehry-designed museum firmly put Bilbao on the tourist map. Normal opening hours are from Tuesday to Sunday 10:00am to 8:00pm.
If your jaw is not propelled to the floor as you contemplate the exterior, it will be by the time you reach the interior. Here you'll find both permanent and temporary exhibitions, celebrating the finest in post-war American and European painting and sculpture. Collections which have made it as famous as the Manhattan original.