If you are looking for something different and definitely not your normal, run of the mill zoo or animal refuge – the Zoo de Castellar is well worth a visit.
Situated just outside of the village of Castellar de la Frontera, about ten minutes inland from Sotogrande and not far from the Sotogrande International School, the zoo borders the beautiful Los Alcornocales Natural Park.
About the Zoo de Castellar
The 'zoo' de Castellar is not your typical zoo. It was started as a private rescue sanctuary back in 1998 and was finally opened to the public in 2002.
For years it remained relatively unknown and unvisited. Word of mouth ensuring its survival. Bit-by-bit things are beginning to change.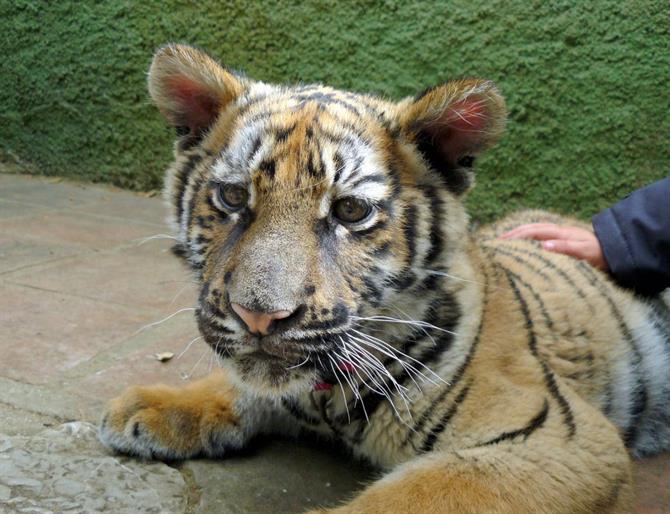 All of the animals have been rescued by the customs or police.
Its location is of no coincidence, conveniently located near the border; most of the residents were victims of illegal animal smuggling between Europe and Africa.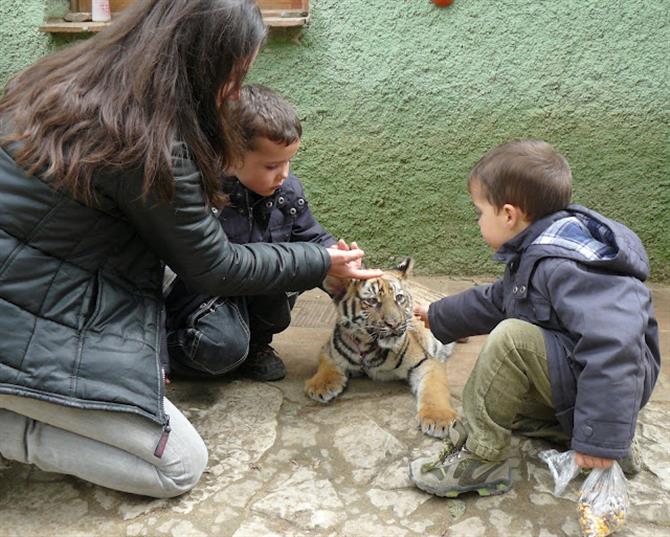 Some were also rescued from circuses. From its most famous resident 'Princessa', a four month old Bengali Tiger to emus, Vietnamese pot bellied pigs, monkeys, all kinds of birds, a hyena, rabbits, even domestic chickens, the zoo has a wide diversity of animals. Over 500 to be exact, from 120 different species.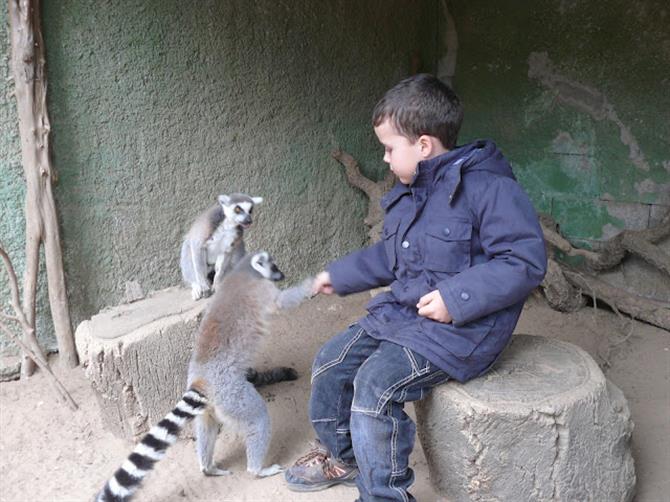 The refuge centre opened its doors to the public in 2002, mainly to raise funds for the ever increasing number of animals but also in an attempt to educate visitors to their plight.
The zoo is very open and interactive; children are encouraged to touch and meet the animals.
The facilities are basic and are constantly being updated. You can buy small bags of seeds for 1€ as you enter and can walk around feeding the animals.
Understandably, it is not for everyone and more cautious parents may be wary of allowing their children to play with some of the inhabitants.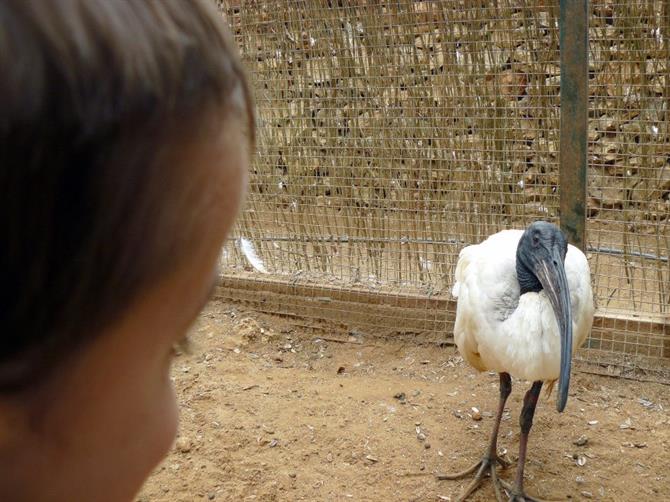 But we found it very safe and the animals very tame. The petting areas are well controlled, the staff seem to know what they are doing and above all it is an experience your children will not forget.
There are not many places where you can play with a live tiger or feed lemurs by hand. My kids loved it and can't wait to go back.
How to get there?
The zoo is located several kilometres outside of the village of Castellar de la Frontera – Google map
Getting there is very straightforward – if coming from the Costa del Sol/Malaga area – you take the A7 direction Guadiaro/Algeciras/Cádiz – keeping your eyes open for the exit 130 toward Guadiaro/Castellar de la Frontera/Sotogrande/Vivero – crossing two roundabouts, always following signs for the village of Castellar.
After approximately 10 kilometers, you'll see signs on the right hand side.
Cost and Opening Hours
It is important to bear in mind that the zoo receives no government assistance and survives on donations, sponsorship and entrance fees.
Prices are 12€ for adults, 6€ for children, and under 2s go for free. There are group discounts. You can even arrange to have birthday parties celebrated there.
During the summer and holidays the zoo is open daily from 10:00am until dusk
During the winter months the zoo is open on weekends and holidays from 10:00am until dusk
It is best to call beforehand to confirm (+34 607910393)
For more information visit the zoo´s website here.