All across Spain children are getting excited about receiving their gifts at Reyes, which falls next month. But what about Christmas this weekend?
Spanish families will still gather to be together, share a family meal on Christmas Eve and attend mass.
Hundreds of people also flock to see nativity scenes and cribs all over the country, and some are even starring real people – known as Belen Viviente – or Living Cribs. The oldest one in Spain to be performed every year is situated in Arcos de la Frontera, Andalusia – a lovely place to visit any time of year, but particularly now when you can go and see the live action!
Where is it?
Arcos de la Frontera is best known as one of the white villages. Think of a necklace or charm bracelet of little white flat roofed houses, Berber in style dotted like a string around the mountains of Andalusia. The province in which Arcos de la Frontera lies is Cadiz and the name Frontera comes from the word Frontier, as this was one of the strongholds during battles with the Moors back in the 1200's. Arcos refers to the high position.
But today it's all about the Christian faith and the crowds that gather here every December to watch the story of Jesus' birth at the Belen Viviente.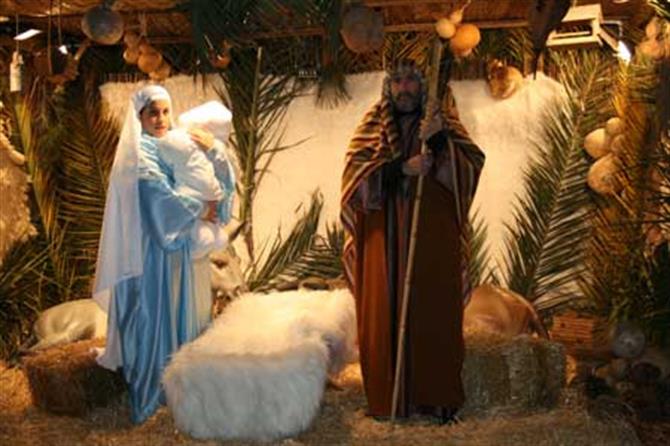 The Stage Set
The streets are heavily decorated with palm leaves and the locals take their places as actors for the duration, proudly playing out the most famous story in history.
Soft torchlight adds to the atmosphere, the costumes are painstakingly made by hand and no detail is left out. Local players recite their lines and act out their parts with solemnity, each performance worthy of an Oscar!
A wonderful spectacle and a well dressed town to boot, just one reason to visit Arcos de la Frontera at Christmastime. What about other times of the year? A great destination for walkers, enjoy the sights and attractions during a walk around town.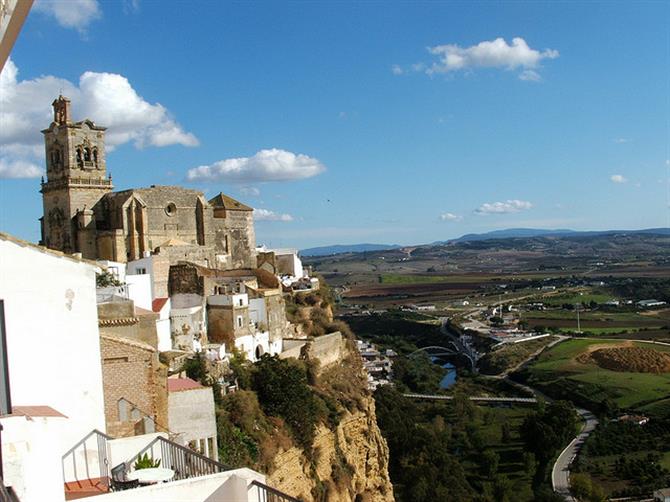 Nativity scenes sometimes cause controversy!
In 2005, Barcelona City Council decided to leave out the traditional figure of El Caganer, as it felt that the figure could represent a bad example as public sanitation! Apparently the laws against doing just that in public had just been passed as law.
However, Spain likes it's traditions and the decision was quickly overturned, with loud shouts about lost Catalan tradition, and by 2006 the little fellow was returned to the scene – I guess we can all just be glad this is not a living Nativity….!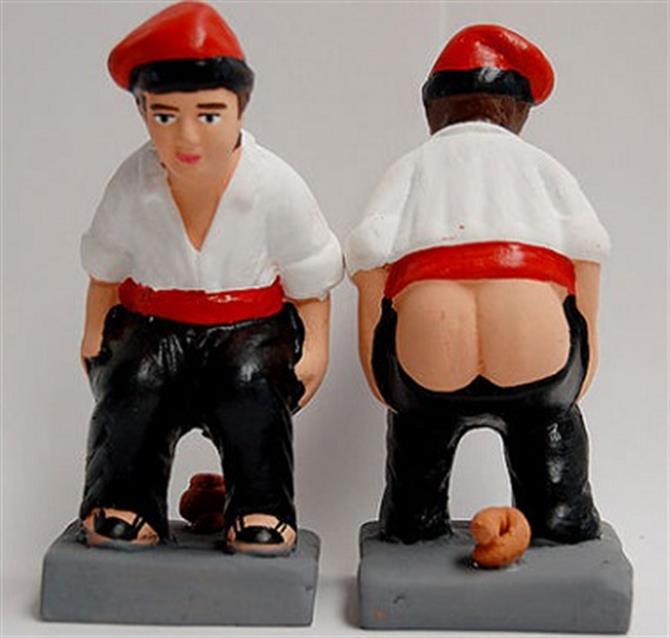 So whether you visit Arcos de la Frontera for that nice stroll around town mentioned above, or as part of a discovery holiday around the route of the white village, or fancy seeing the Belen Viviente at Christmas, enjoy this beautiful part of Cadiz and of course one of the most interesting provinces of Spain, Andalusia.
And of course, Happy Christmas!
Flickr credit for this post goes to portaldelsures.