Playa El Palmar
A mere 9kms away from the beautiful village of Santa Lucia is one of most unspoilt beaches on the Costa de la Luz, if not Spain.
Playa El Palmar is becoming something of a Meca for people looking to watch the sunset. People gather from the neighbouring villages and sit in the beachfront cafes, bars or just seek out a quiet spot on the miles and miles of untamed sandy beaches that make up Playa El Palmar.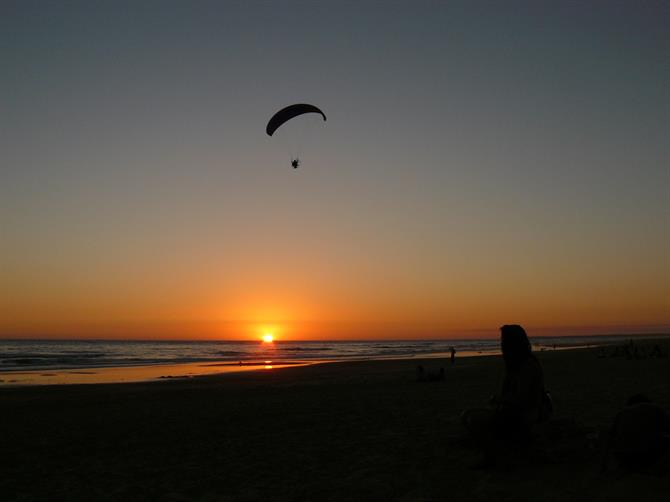 There are no high-rise buildings, no shopping centres, there isn't much of anything - El Palmar symbolises the Costa de la Luz at its most virgin. Close to 5 miles of fine white sand beaches.
It does offer some of Spain's best wind and kite surfing. The beach is known for its Atlantic swell.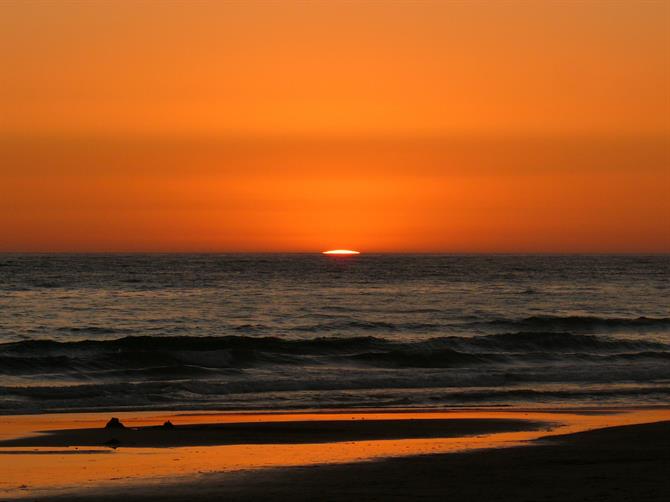 Getting there -
Playa El Palmar is 35kms from Cadiz and a mere 7kms from the larger and more popular Conil de la Frontera. Map
Things to do
Surfing and more surfing. Playa El Palmar is widely recognised as one of the best surf beaches in Spain. There are various rental shops and surf schools in the village. A word of warning, the Atlantic can be very unpredictable and El Palmar has had a reputation for having some bad currents at times. Take care.
Eating out - the best restaurant is, without a doubt, La Chanca. The former tuna factory is now a gourmet restaurant with large gardens overlooking the sea. It is a little pricey though. There are countless smaller bars and restaurants that all serve some very responsibly priced sea food. You can't go wrong really.