Get stuffed in Cantabria. The locals don't particularly favour nouvelle cuisine, preferring a hearty fare that warms when the mountain air is rather too cooling. Another way of raising body temperature comes in the form of good, old-fashioned alcoholic beverage. Ladies and gentlemen, introducing our favourite Cantabrian nibbles and tipples.
Cocido Montañes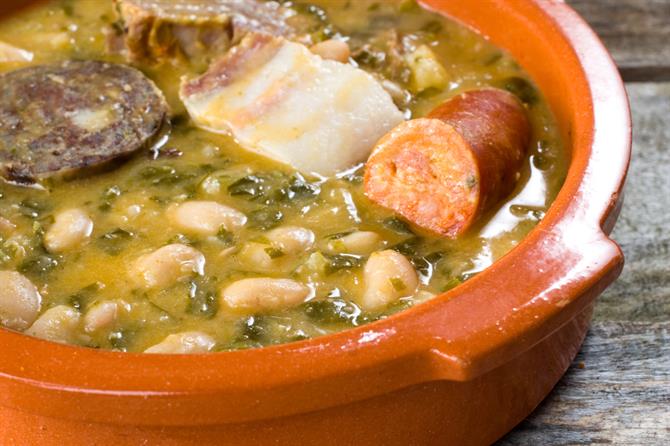 Soak white beans overnight. The next day, combine with collard greens (berza), and already-fried bacon (tocino), pork ribs (costillas), black pudding (morcilla), and chorizo. Simmer in a stock over a slow heat for around an hour and a half.
You'll need this recipe for cocido montañes (mountain stew) as you're going to want to recreate this treat at home. Even if you're not a highlander requiring fuel. Typically eaten in the winter months at lunchtime, it's either a lightish starter or more filling main course.
Orujo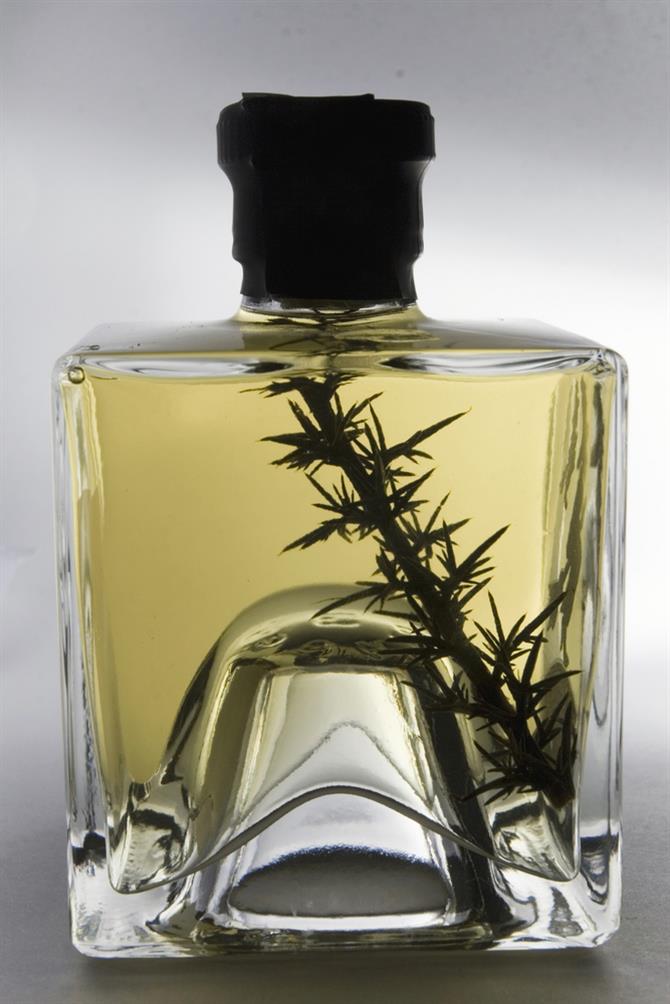 Orujo is not unique to Cantabria. They drink it across north-west Spain, in Asturias, Castilla y León, and Galicia. But it's a staple liqueur in Cantabria, especially in the Liébana valley.
In taste, Orujo is similar to France's marc and Italian grappa. There's a medicinal quality to it and it's very hard hitting. The leftover parts after crushing grapes for wine are called orujos. These are then placed in closed vats to ferment before being distilled to produce the liqueur.
Sidra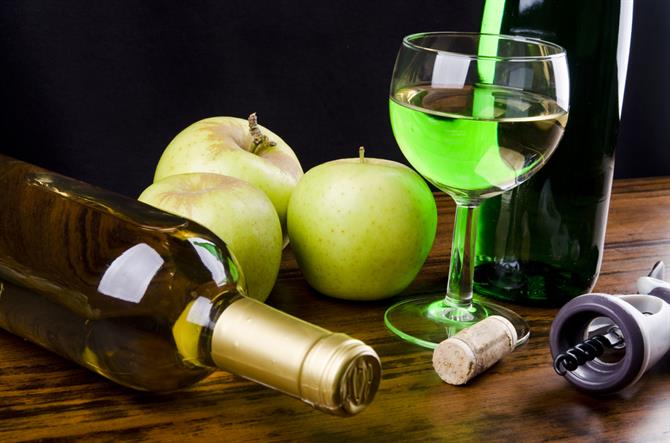 Again, sidra is popular throughout the whole of Green Spain. Unlike the fizzy beverage which you know as cider, Asturian sidra is usually not stronger than 4.5%. It's also a still rather than sparkling brew.
If you're lucky enough, attend a cider festival. If not, you can always follow Liébana's Ruta de la Sidra. A route which will no doubt end up with a fair few purchases.
Sobao

Cantabrians also have a sweet tooth as their tucking in into their signature cake, the sobao, shows. For an authentic sobao pasiego, essentially a plain sobao with anise liqueur, head to the Miera and Pas valleys. A golden brown exterior encases a mellow yellow interior that's incredibly moreish.
Similiar to the madeleine sold in other Spanish provinces, the sobao is altogether more substantial and sweeter. You'll be hoping not too much of it sticks to its paper wrapper. If it does, you needn't worry as a solution is close at hand. As you can always have another one, can't you?