The Costa Brava panders to the holidaymaker looking for something familiar. An English breakfast perhaps. Whereas Barcelona is one of the centres of Spain's nueva cocina. But you won't have to look particularly hard to find some tried-and-tested recipes of ancestral Catalonia. Here's five to munch on.
Calçots

Catalans love a barbie as much as your average Australian. However, what they're grilling is not a burger or steak. Oh no, it's something very different indeed.
A calçot is a variety of scallion hailing from Lleida. Harvested from November to March, the original season for eating them was from February to March, but they're so popular it's been extended. Look out for the famous calçotada celebration held in Valls in the last week of January. Dip them into salvitxada, a sauce comprising almonds, tomatoes, garlic, peppers, vinegar, and oil.
Pa Amb Tomàquet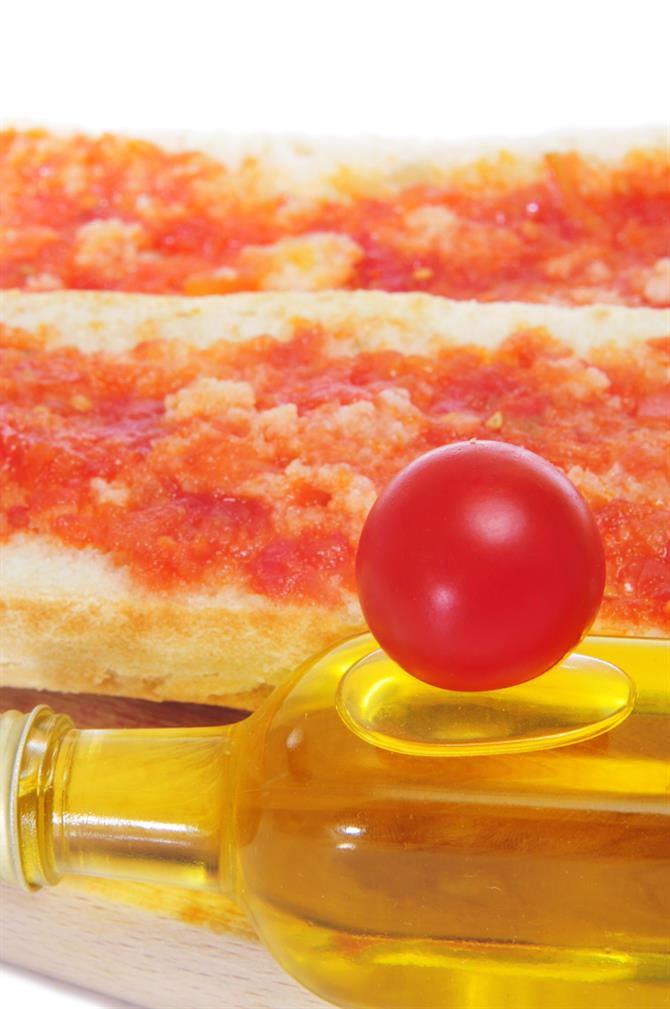 Breakfast like a Catalan with this simple dish. Its ingredients are nothing more and nothing less than day-old rustic bread, ripe tomatoes, extra virgin olive oil, and sea salt. The bread is toasted on both sides before being pulped by a tomato cut in half.
Further moisture is added with a liberal drizzle of oil. Then a crunchy layer of salt completes the breakfast. It's also a favourite tea-time snack too.
Escudella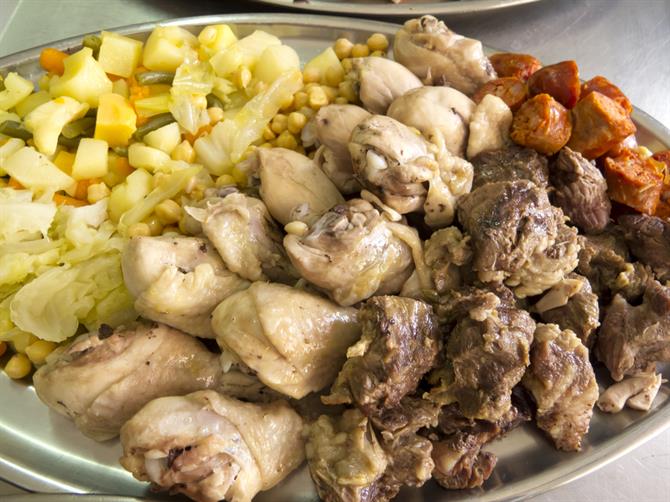 The Catalan's classic starter and main course combo is escudella i carn d'olla, escudella for short. The first part is the escudella, a soup which can include pasta, rice, or both. The second part is the carn d'olla, the meat and vegetables used to make the broth, served on a tray.
Taking centre stage is the pilota. This is a large, spiced meatball. Vegetables vary according to what's in season, but typically include cabbage, carrots, and celery.
Escalivada

Either a first course or the accompaniment to a meat main course, this smoky treat gets its name from the Catalan verb escalivar which means to roast over ashes or embers. Invariably the staple vegetables used are aubergine, onions, pepper, and tomatoes. Some chefs like to throw anchovies into the mix, but most versions are reliably vegetarian-friendly.
Crema Catalana
Rhubarb without the custard or Catalan crème brulée? Crema catalana is both these things and many more. Traditionally, this dessert was only made on Saint Joseph's Day, Spain's Father's Day, on the 19th March.
However, you'll be pleased to learn that it's now a fixture on menus throughout the region's restaurants all year round. Recipe and record books show this is Europe's original pudding. It differs from crème brulée in its addition of both citrus peel and cinnamon, along with the fact it's chilled to set.