The White Coast stretches over 200km of beaches. All are located in the Alicante province which enjoys a warm, balmy Mediterranean climate. Let's start the countdown of the best beaches on the Costa Blanca.
Playa de Levante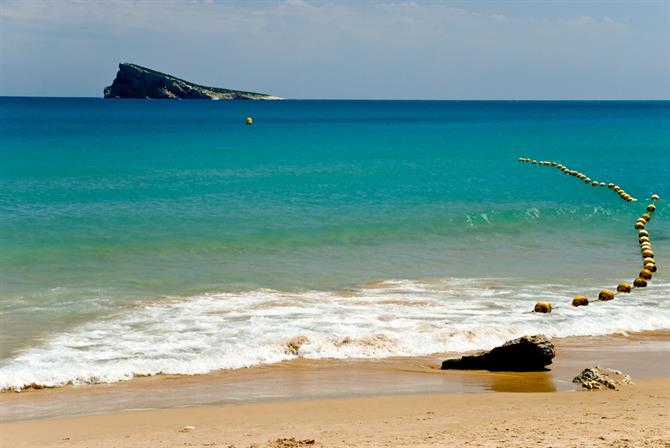 Spend all day on this beach, soaking up the sun and swimming in the crystal clear water. With a pedestrianised promenade that runs along the top of this Blue-Flag beach and lifeguards present all year round, its a great option for a family holiday on the Costa Blanca.
Playa de San Juan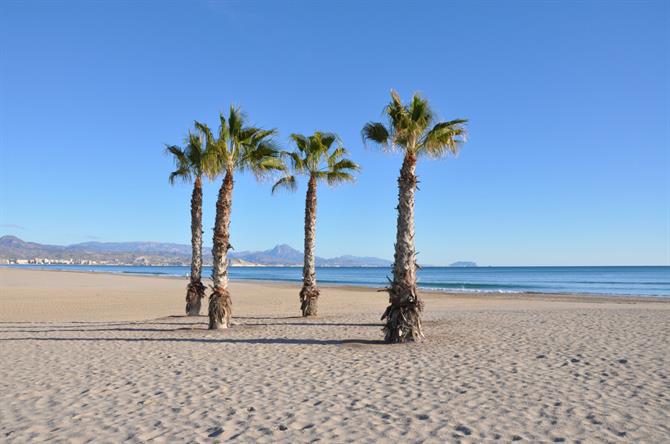 More beach than a resort, Playa de San Juan is 5km long and immaculately clean. Located in the Mediterranean, swimming in the sea is like taking a bath in comparison to the colder temperatures of the Atlantic Ocean.
Cala Ambolo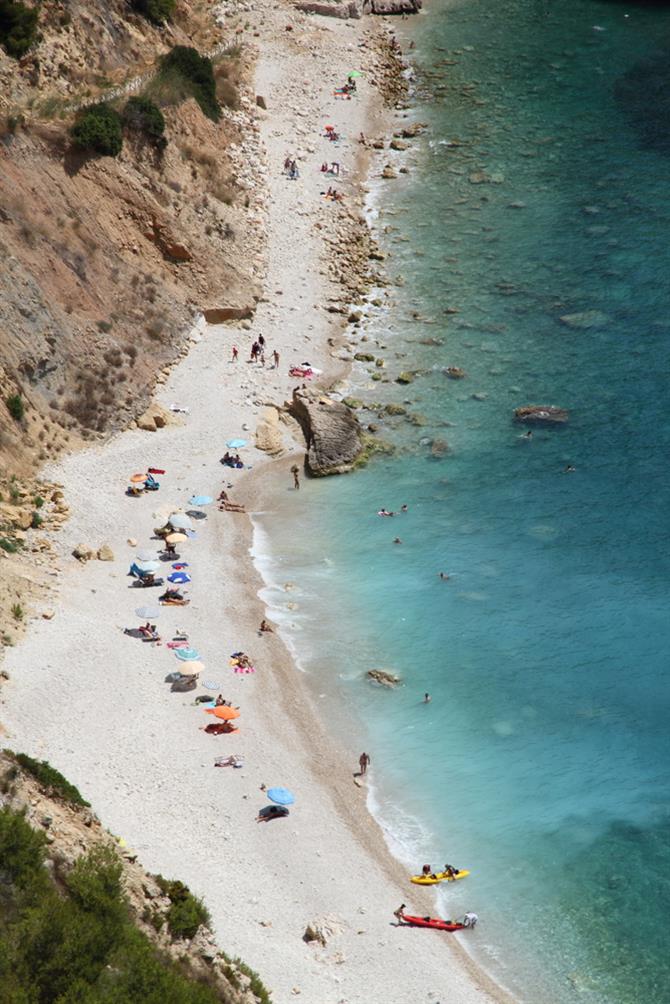 If you want to avoid tan lines, Cala Ambolo is one of the best nudist beaches on the Costa Blanca. Check your tanning progress in the crystal clear waters. With 300 metres of beach, the shoreline has a mix of shingle and pebbles.
Playa de la Fossa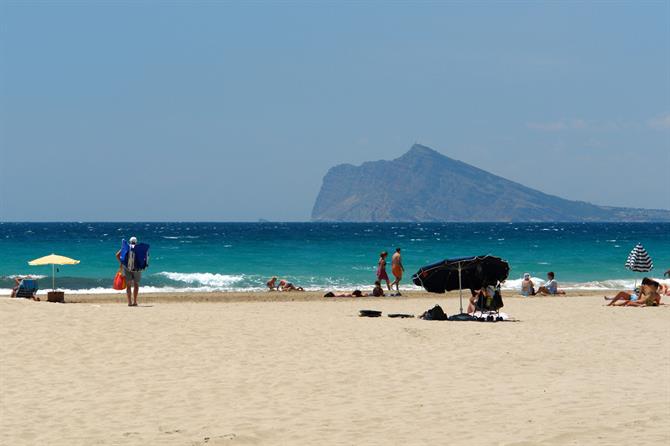 Enjoy views of the Penyal d'Ifac, a limestone outcrop emerging from the sea, at this Calpe beach. There is plenty of parking available if you are planning a day trip here on your holiday to the Costa Blanca. If you fancy cooking some fresh fish in your Costa Blanca holiday apartment, there are boats in the harbour offering fishing expeditions to try your hand at angling.
Playa de la Albufereta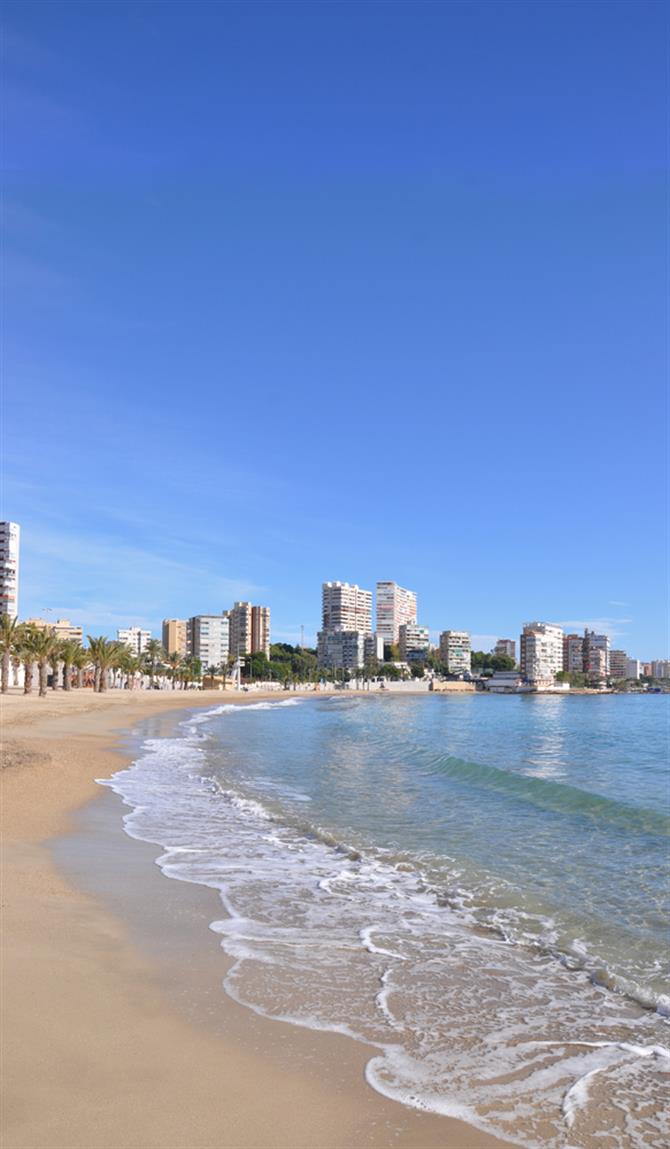 500 metres long and 18 metres wide, the palm trees on this beach offer much-needed shade in summer. Reach Alburfereta by tram from the centre if you are staying in a holiday apartment Alicante city. There are also bus services and an easy drive along the Avinguda de la Vila Joiosa, if you're travelling by car.
Cala Finestrat
It's Benidorm, but not as you know it. 3km away from the hustle and bustle of this legendary resort, Cala Finestrat is an altogether quieter affair. One that might be better suited for families than the rowdier crowd enjoying a hen or stag break in the bright lights nearby. Stay in a holiday rental on the Costa Blanca and make unforgettable family memories.
Playa del Postiguet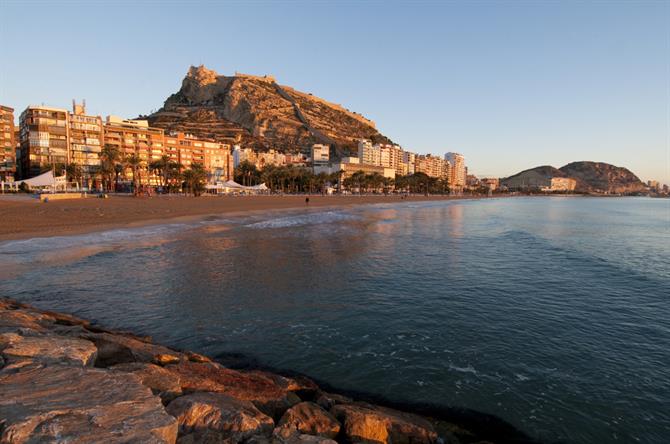 A Blue-Flag beach overlooked by the iconic Castillo de Santa Bárbara, Playa del Postiguet is Alicante's main city beach. Palm trees fan a promenade which is ideal for a daytime stroll. With a villa in Alicante near the beach, experience the pleasure of stepping off the promenade onto the golden sand and dive into calm waters.
Playa del Portet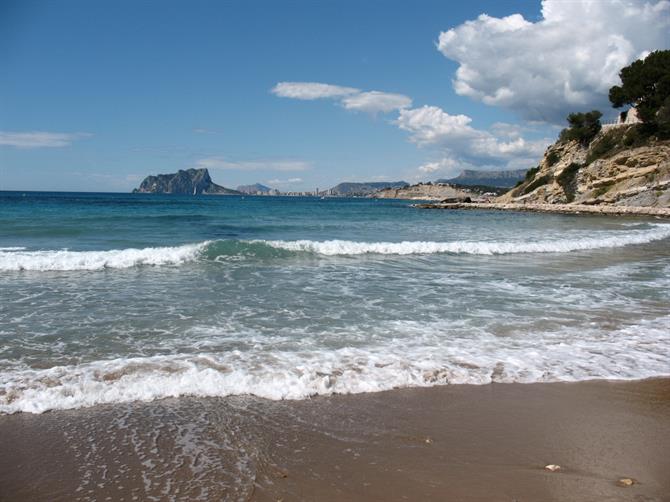 Shaped like a shell, this Moraira beach is a firm favourite with families. Located between the harbour and the Torre de Vigilancia del Cap d'Or, there's nothing better than to lie back and enjoy basking in the sun. For a change of scenery, splash about in the sea or enjoy a cold drink in one of the bars above the beach.
Playa del Albir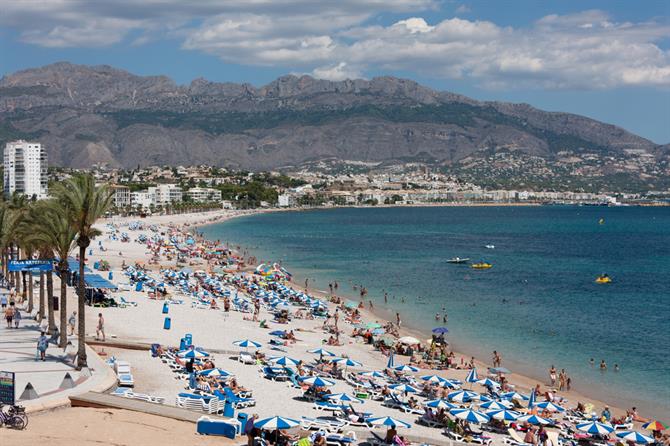 If you are staying in a holiday apartment in Benidorm, this beach is located nearby. Although it can get busy in summer months, it can be less crowded than some of Benidorms urban beaches. The sea can be a bit choppier due to its location, but it is generally calm in the morning before the afternoon brings waves.
Playa del Moraig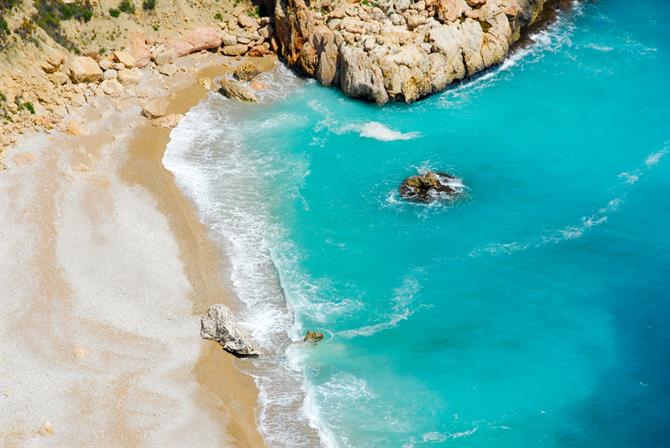 If you are renting a holiday villa in Javea visit its main beach El Arenal. Continue south and you will reach the beautiful cove of Benitachell. Go underwater and discover some of the marine life on this coastline, as this area is popular with both cave divers and snorkellers.
Map Of The Best Beaches On The Costa Blanca