There is nothing better than being sat on a horses back, in a commanding position, and trekking through the glorious Spanish countryside, enjoying the fresh, clean air and the smell of the pine forests.
We wanted to be fairly central so we were staying in Benidorm for a week during April, which was a great time to go as the weather was lovely and sunny but without the roasting heat of July and August.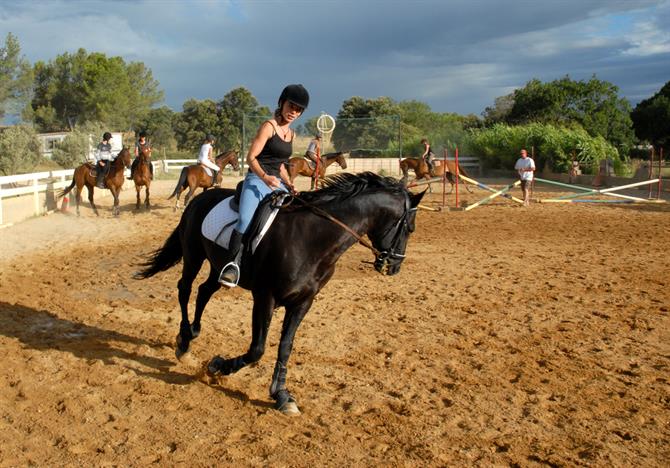 We flew to Alicante from Exeter Airport with Flybe, and once we had collected our hire car, we set out on the AP-7 motorway (Toll road) travelling North, reaching Benidorm in around 45 minutes. Once we had settled into the hotel and had something to eat, it was quite late, so we enjoyed a leisurely stroll along the cities main "Levante" beach and planned what to do the next day.
Refreshed, ready and raring to go in Benidorm!
The next day after a sumptuous slap-up breakfast, we had a short stroll around to work off some of that lovely food, and we had arranged to meet an English lady called Karen, who had lived in the area for 25 years, and set up her own riding school and pony trekking centre next to a pine forest just outside of town.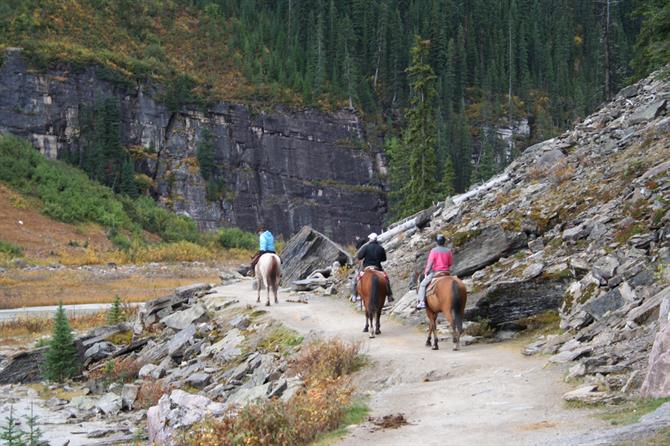 My daughter is the experienced one out of the lot of us, so she just hopped straight on to a horse and was ready in a minute, however the wife and I, having not ridden a horse for many years, took a bit longer, and bit more courage, to mount this enormous beast hovering over me!
Once we were ready, off we went into the hills surrounding Benidorm, and cantered and trotted through a pine forest, looking out over the Mediterranean sea and the town itself. The pine forest was amazing and I always recall the pungent smell of the pine trees was like a million of those "traffic light" car air fresheners previously seen in the 1980's adorning many a car window!
Of course for the horse minded, there is far more to do in Spain than just pony trekking, and there are several schools up and down the Costa Blanca that offer all levels of riding, tack training, and of course dressage, which is extremely popular and is known in Spain as "Doma".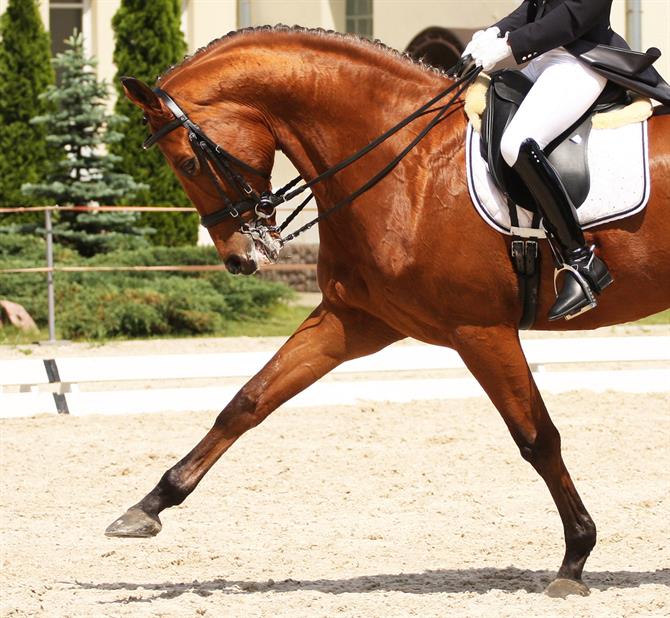 Various dressage trials and competitions (known as concursos) are held up and down the coast each year, attracting top horse riders such as Pippa Funnel, Carl Hester, Laura Bechtolsheimer, Charlotte Dujardin, Emile Faurie to name but a few. British show jumpers also regularly visit Spain and not too far up the coast in Oliva, horse trials attract riders and avid spectators from across Europe.
It is very easy to find a horse riding school in Spain and you do not have to be an expert to take advantage of this wonderful activity, and the gorgeous weather too, although riding in July and August is sometimes a bit hot, so earlier or later in the year is recommended.
How to find a horse riding centre
The internet has many different horse riding schools that you can contact whilst still at home back in the UK, and arrange the trip, or even a full week, from the comfort of your own home. Many are Spanish run, although some of them, like the one we used, were English speaking.
There also exists riding schools and stables on the Costa Blanca run by Dutch families, French, German and Scandinavian expatriates too, so no matter language you speak, you are going to find like minded horsey people like you sooner or later!
To find a riding stables or Pony club in Spain, or even if you are driving around looking for one that someone has told you about, you need to look for signs that say "Hipica" by the side of the road, pronounced "ipika".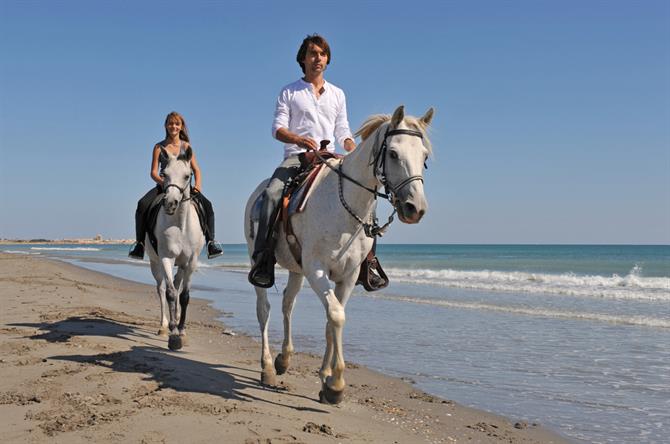 The range of different activities that you can do with horses in Spain is myriad, and there are facilities and schools to suit all levels and abilities, even so far as special riding schools for the disabled, horse riding along the beach, and night time pony trekking by torchlight.
Some areas of inland Spain, such as the rural area outside of Valencia city known as "El camp de Turia" (the Turia countryside), pony trekking along trails in the countryside is combined with a camping holiday in the nearby mountains, underneath a blanket of stars, in fact it is worth risking a bit of saddle sore just for the amazing night time sky!
We really enjoyed our horse riding holiday and would definitely recommend that you try it out for yourself if you want to do something different this year.
The day of the blessing of the animals
The horsey theme has continued to this day and now we live here in Spain, a couple of years ago, we got invited to ride horses into the local town of LLiria, just outside Valencia city, for a very special day in January, and one that is held across Spain.
It is called El dia de los animales (Animals day), or more formally "El dia de San Antonio" who was a patron saint of animals.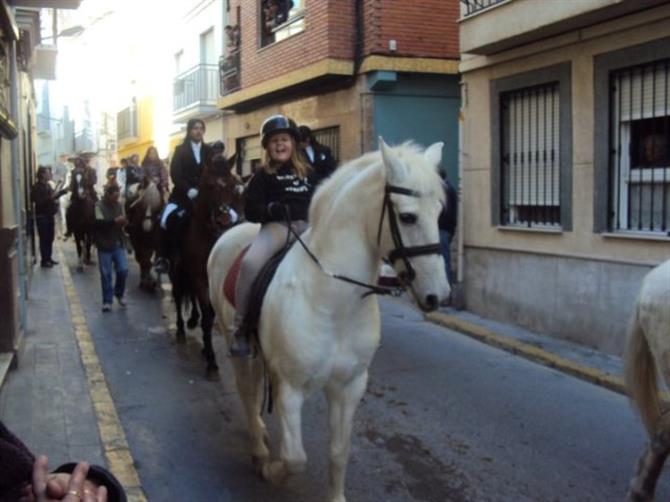 We got up very early, on a very cold day, and rode horses into the town centre and through the streets, ending up at the main town square where the local catholic bishop blesses each animal that goes by and splashes holy water on it too!
One thing is for sure, if you enjoy horses, then taking a horse-themed holiday in Spain is easy to arrange, very affordable, environmentally friendly, and very enjoyable, I guarantee!