Every year, tens of thousands of eager holidaymakers come to Spain but they manage to avoid the beaches and resorts altogether!
Walking has become a popular past time all over the world, instead of merely the only transport you had if you were poor!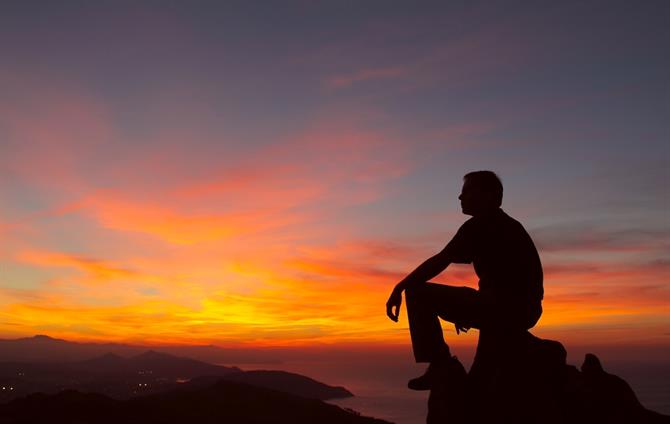 People from all walks of life enjoy walking, and in Spain, the world is literally at your feet with huge expanses of ancient terrain, mountains, beaches, hills, villages, old castles, Roman ruins, all wait your discovery, and of course, your enjoyment, on your walking holiday here in sunny Spain!
Fresh air and exercise has always been good for the mind, the body and the soul, so we are going to suggest a couple of easy walks, and one's that I have genuinely done too!
Go for a walk in Spain: Be prepared!
A walking holiday does at least require some level of fitness, both physically and mentally, and it is often not the best holiday if you are a mum with a pushchair or have mobility issues, although saying that, there are one or two places around that you CAN get into the countryside, by train or by car at least, so you see the Spanish countryside is a feast for everyone!
Walking in Spain is a very different kettle of fish than doing the same in the UK, the weather being the most obvious difference, although great care has to be taken with waking in hot weather, just as care must be exercised back in the UK or Ireland when walking in cold or wet weather but of course the preparations and the equipment etc are different.
There are lot of different places that you can check out for a walking holiday in Spain, such as Confrides, inland from the Altea and Benidorm where you can be assured of fairly easy walking, and a nice village to take in the fresh air and have a drink or two. You should also check out areas such as Guadalest, which is in the massive mountains that overlook Benidorm and is full to the brim of fresh air, jaw dropping views and friendly locals.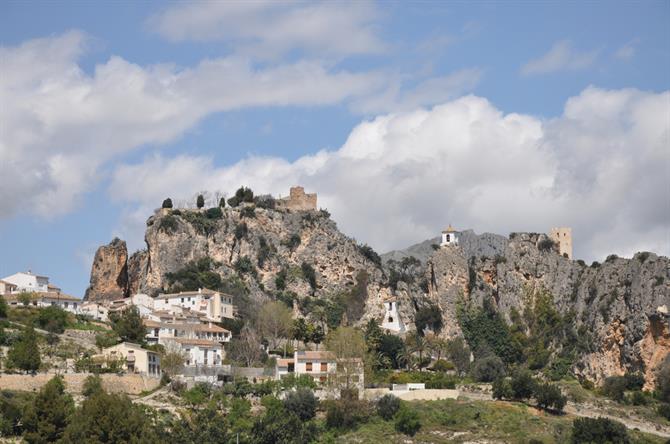 There are plenty of places on our books to stay in the countryside in this area and the link to them can be found here.
You can also ascend the Penon de Ifach, near Calpe, which has it's own nature reserve too, and get closer to wildlife, with the added bonus of some of the best views on the Costa Blanca, and you can read all about that here!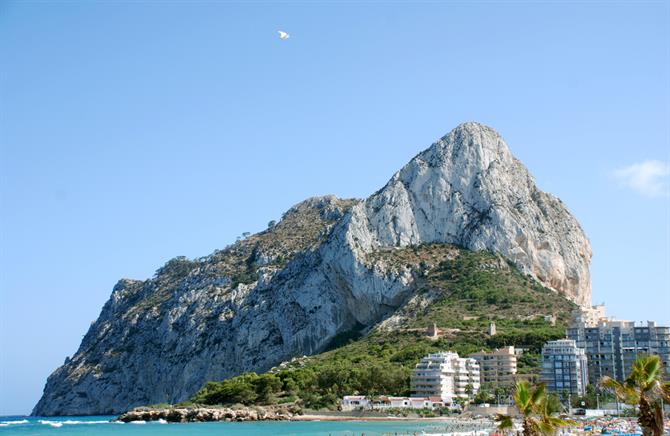 Walking inland Alicante
Another place for a good walk is in inland Alicante province, near the city of Novelda, heading out of the town, take the A-31 dual carriageway and head for somewhere nearby called Monforte del Cid a little chapel on top of a hill in surrounding countryside which is great for walking in the morning.
Walk up the windy road to the summit to see some utterly breath taking views over the province.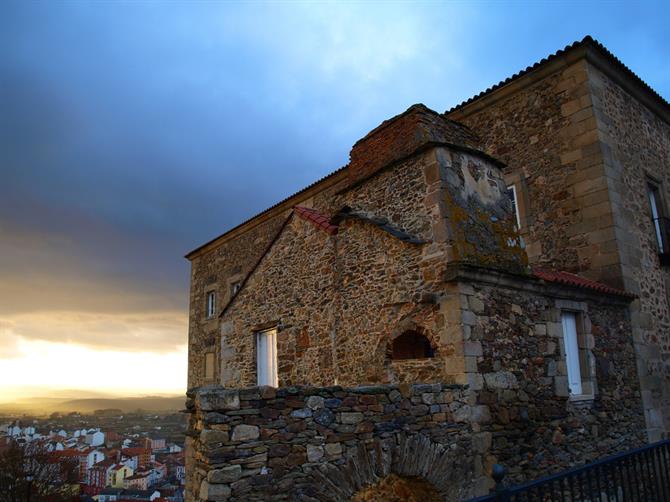 The road to the little chapel at the summit is lined with carefully placed pot plants and a reclusive monk walks up the hill each day before sunrise and waters every single plant on one side, and the road must be 1km at least. Then he prays, and then at sunset, walks all the way down again, watering the 1,000s of pot plants on the opposite side of the road! Spain is certainly different!
See more on The Montgo
Further North,, sandwiched between the lovely resort of Javea on one side, and the port of Denia, on the other, both great places to visit and you can even catch a ferry to Ibiza if you fancy a party!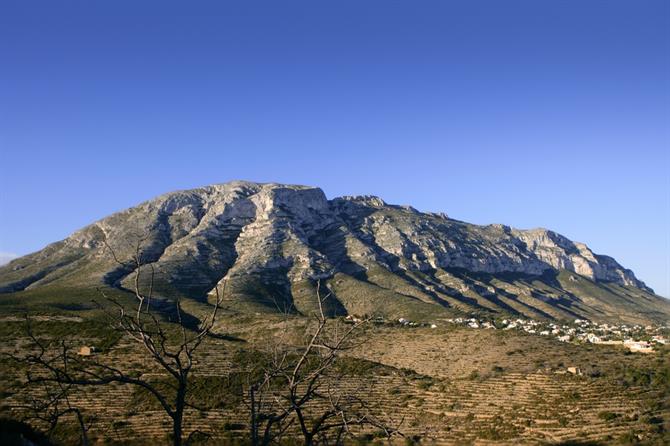 In fact the whole area is full of verdant valleys leading down to obscure rocky coves, a perfect adventure holiday! You of course don't have to go on a full-on walking holiday, you can just take part for a couple of days, or even one day, and many resorts on the coast organise day trips for inexperienced walkers, to get out into the countryside and to get to see the real Spain!
If you have not done anything like this previously, don't worry, this has been a popular pastime for expats of all ages, and if you come on holiday to the Costa Blanca, search on Google for terms like "Costa blanca mountain walkers" and so on, and make contact with some of the friendly people in those clubs and you never know, you may go back after your holiday with a huge address book full of new friends, and a lifetimes worth of fantastic experiences on your trekking holiday here in sunny Spain!