Before we moved to Spain, we spent a lot of time coming on holiday here and checking out the various areas and regions to see what place we wanted to emigrate for our new life in the sun. Although in the end, we settled in the city of Valencia, one place that really stuck in our mind was a seaside town on Spain's wilder and windswept Atlantic coast, known as Chiclana de la Frontera.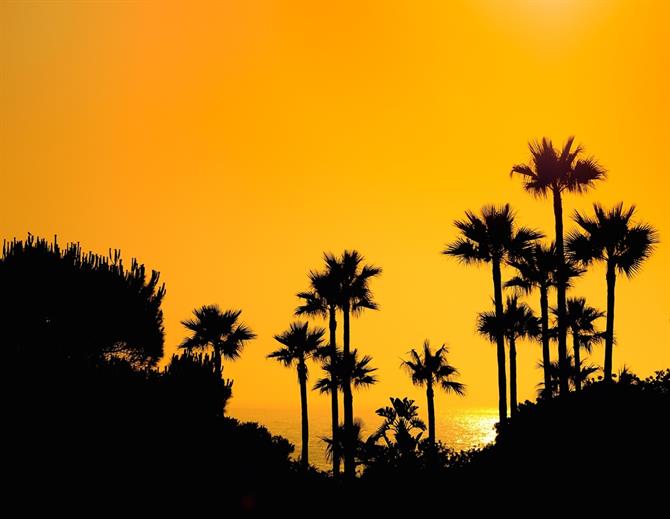 The town of Chiclana is about 20 kilometres from Cádiz (the nearest city), and it also borders the municipalities of San Fernando and Puerto Real. It is small but not tiny, and fun but not bustling, and nestles in a hitherto untouched and largely undeveloped area of southern Spain.
We flew from Exeter to Malaga with EasyJet and then hired a car to drive to Chiclana, via the outskirts of Algeciras, although there is an airport in nearby Jerez, flights from the UK, especially since the recession took hold, are patchy to say the least and only Stanstead airport currently operate flights.
Jerez airport is about 15 mins. by car to Chiclana and a taxi will cost you about 15 euros one way.
Day one: Exploring the town
We stayed in a villa on the edge of the town called "The rock", owned by a chap from Gibraltar rather unsurprisingly, but once we got ourselves unpacked and in the holiday mood it was time to explore the town. We were about a 5 or ten minute drive from the town centre and once we had found a parking space (The underground car park near to the river is best), we wandered off into town.
The place is unpretentious and a typical workaday Spanish town. You will NOT find "Bob's fish n chips" or "Steve's sports bar" here (thankfully!), but you will find windy streets, modern and traditional shops, busy tapas bars and a warm welcome from the somewhat curious locals. This part of Spain never really took off as a major holiday magnet, but I like it like that and certainly don't miss the skyscrapers and lager louts to be found in some places on the Costa del sol.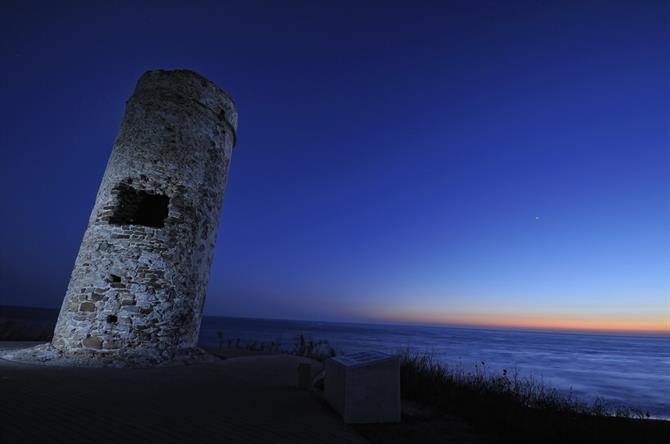 It is very much a family destination, although there are not so many attractions or activities for young kids to do, so unless your children are happy just playing in the pool and relaxing, it is suited to older couples.
We spent a nice relaxing first evening in the Villa, with cocktails on the terrace, the chirping sound of the cicadas in the long grass, and the balmy evening but with a slight breeze from the ocean, something that makes it stand apart form the Mediterranean side of the region for sure.
Day two: Hit the beach!
Not literally of course, but we were a short drive away form the areas famous beach of "La barossa" which is a fine, sandy strip of about 8km long.
There is ample parking, plenty of shops and bars nearby and it's very much a family friendly beach. It is somewhere that the Spanish go on holiday and is rare to hear anyone else speaking your language, however we met a fellow Brit by pure chance who owned a "chiringuito" (The Spanish word for a beach bar) and treated ourselves to a slap up meal which cheered us up no end! The resort is also popular with Germans, and the amount of flights available from Germany to Jerez, compared to the UK, probably underlies that statement.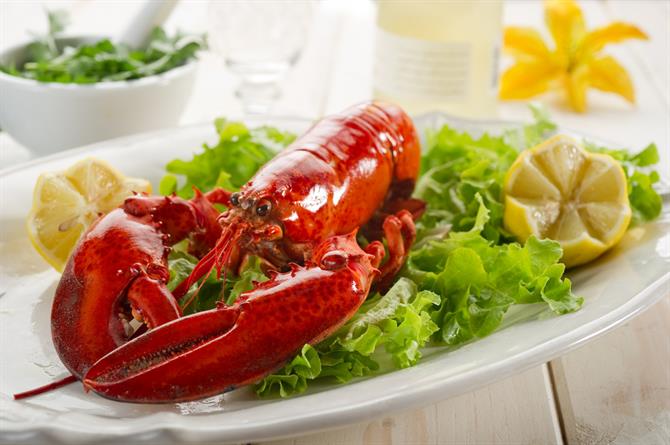 It's also a great beach for water sports such as wind surfing, although on very windy days, the sand is whipped up form the beach with some force and it feels like your face is being shot-blasted, so on a blustery day the beach is best avoided.
Day three: A trip to Cadiz
The third day of our stay saw us jump in the car and head to the nearby historic city of Cadiz, which was only about 20 minutes by road, but what a treat! The city of Cadiz is one of Spain's oldest and most historic ports and the oldest continuously inhabited city in Spain.
Not only that, Cadiz is one of the oldest cities in all south western Europe!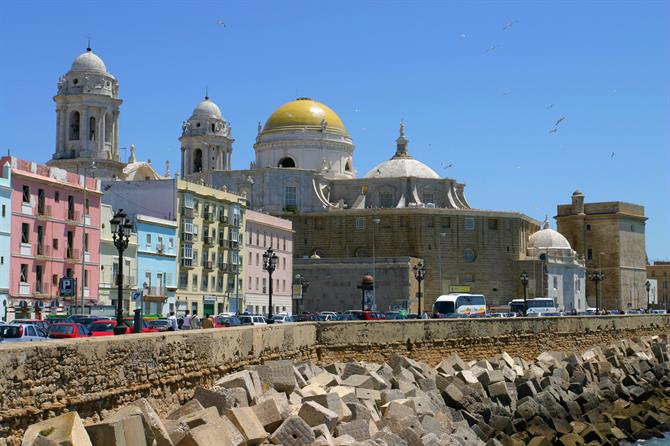 The city is approached form the south along a narrow strip of land, with the railway on one side, the road in the centre and a lovely sandy strip of beach on the seaward side.
The town itself is steeped in history and once you get through the busy main road into the town and past the towering cadiz Hospital, you find yourself in the old town and you are advised to park up and take a walk around its quaint cobbled streets with bars, shops and oddities just waiting to be found!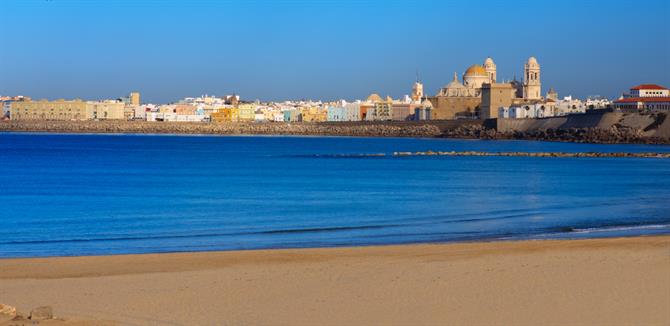 We were quite tired after so much walking we headed back to the newer bit of the town and stopped by a restaurant for a very reasonable "Menu del dia" at a Chinese restaurant, before walking a street back to the main beach which borders the Paseo Maritimo.
Day four: Jerez. Sherry and horses!
On the fourth day we fancied something different and as my daughter is into more or less anything related to horses, I thought a day out at the Fundacion Real Escuela Andaluza Del Arte Ecuestre in the town would be worth a good day out. The show is commonly known as the Dancing horses of Jerez and a great show is put on inside a massive auditorium. You can buy tickets upon arrival, but the phone number should you wish to book in advance is +34-956-319-635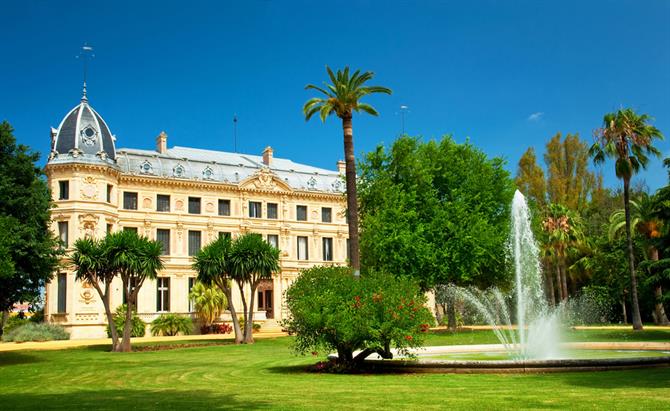 The place also boasts very impressive tropical gardens (see above) and it's a great day out, even if you are not as keen on horses as my young daughter is, it's still a spectacle not to be missed. One thing I really did notice walking through the streets is the smell of Sherry everywhere and indeed the town has it's fortunes built on the tipple, and the historic ties with the UK. Some Sherry distilleries also offer tours and sherry tasting sessions, some of which are free.
Yes, free drink! It doesn't get much better than that!
Day Five: A trip to Gibraltar.
If you have never been to the British colony of Gibraltar then staying in Chiclana affords an ideal opportunity to spend a day in this quirky place but make sure you leave Chiclana early in the car as it is likely that you will face queues on the border to get into Gibraltar, which we found out when we got there! The journey from Chiclana takes about an hour. This is unfortunately caused by Spain rather than the Gibraltarians or the British, but we had to just bite our lip so to speak and wait in the line with everyone else.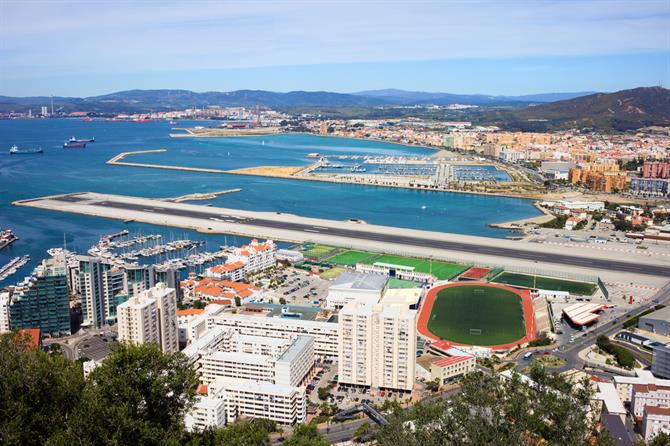 The city of Gibraltar is packed to the rafters with history spanning thousands of years, although most people know it for it's more modern history and the continued tensions between the people of Gibraltar and the locals who want it back under the Spanish flag, although I doubt that will ever happen, not in my lifetime anyway.
Whilst staying in a self-catering villa on the Costa de la Luz, it's handy to visit the Morrisons supermarket in Gibraltar to stock up on any supplies you may need for the duration of your holiday. As the rock is also a tax free zone, you can take advantage of great deals on a range of heavily discounted items.There is tax free shopping in Main street, plus if you have time, take the cable car to the top of rock and go and meet some monkeys!
I hope that this article convinces you that you could have as good, if not better, holiday in Chiclana than the one we really enjoyed! See you soon!