Continuing with our series on Spain's beaches, we turn our attention eastwards. To the Costa del Azahar. Perfect if you're heading to Valencia.
Romana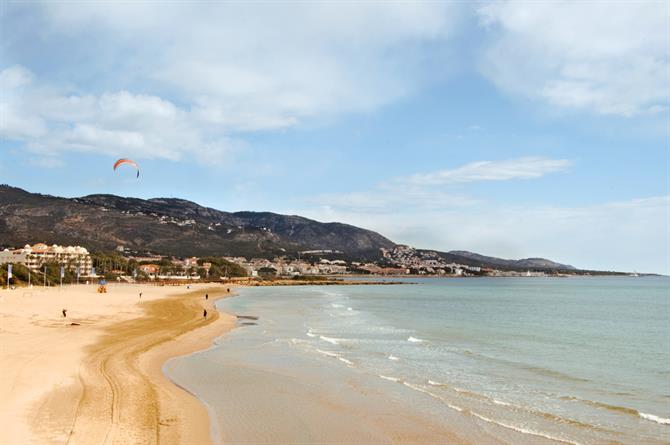 Located in the family-friendly resort of Alcossebre/Alcoceber, Romana beach's a lively, if not overcrowded, playa. It's a great base to enjoy sailing, fishing, windsurfing, and diving. Well, when in the Med, why ever not?
Moro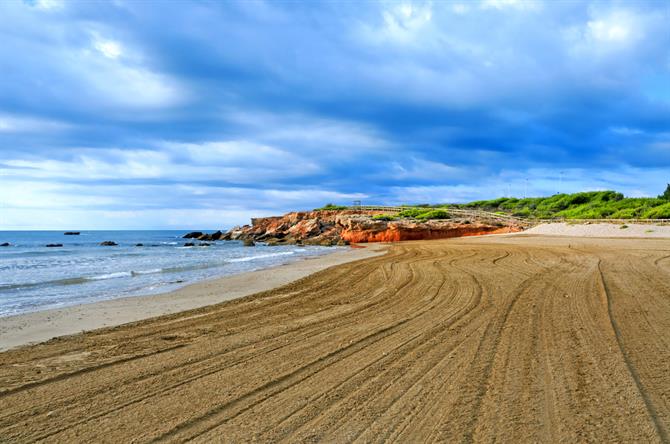 Another Alcoceber beach, Playa del Moro, measures 300 metres long and 30 metres wide. Whilst you won't totally escape the crowds here, there should be more than enough room for your towel. Its fine sand makes for an excellent surface for a siesta.
Marina d'Or
Oropesa del Mar houses this popular beach backed by lush vegetation. AKA the Jardines Marina D´Or, botanic gardens showcasing flora from all the five continents. Nothing like a bit of natural beauty to provide an idyllic backdrop to a shoreline.
Peníscola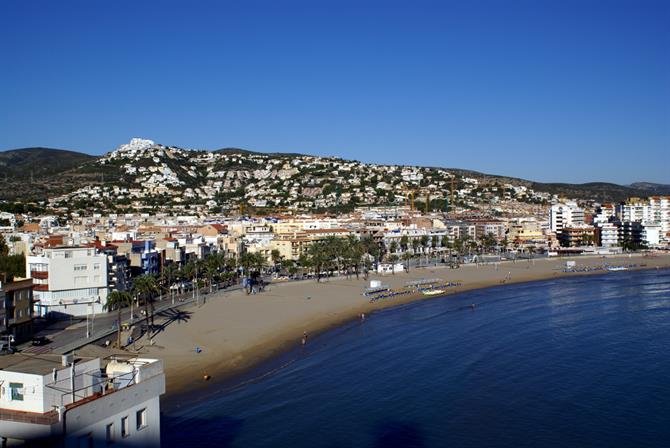 The main beach of this resort takes pride of place in what's known as the Gibraltar of Valencia. Although it's even more popular with family holidaymakers than the original. Look up and you'll see Peníscola's castle which featured in the epic El Cid.
Sant Antoni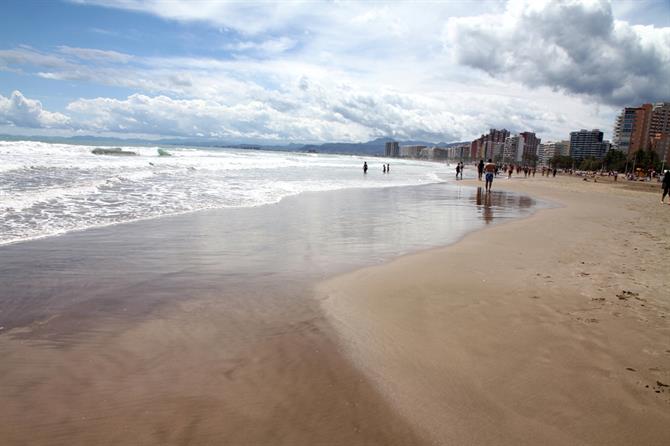 The most central of Cullera's beaches, unsurprisingly this is also the one with the most facilities. These include disabled access, football goals, and showers. For a non-alcoholic sea breeze, walk along the promenade and watch the Med rustle the palm trees.
Gandia

Gandia's beach is actually two kilometres away from its town. And despite it being more of a resort with its bars, clubs, and restaurants, it's frequented by locals too. Sometimes you really don't have to try particularly hard to go native on holiday.
Malvarrosa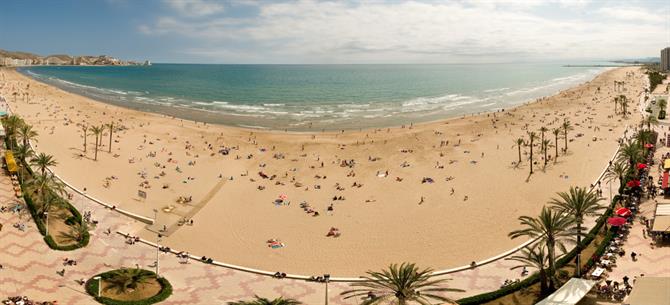 2.8km long, 60m wide, meet Valencia's main beach. East of the city centre, it borders Playa de las Arenas. Reach it by foot, tram, car, or bus, it really is that easy to get to.
Almadrava
This Benicàssim beach can get busy. With good reason. Its stiff current attracts windsurfers to its shores, particularly in summer months.
Serradal

The dunes are twice the size of this beach, which is underdeveloped to the extent it's not surrounded by multi-storey buildings. Despite this, it's a semi-urban playa with a boardwalk to boot. There's also a car park which accommodates up to 100 vehicles.
Xeraco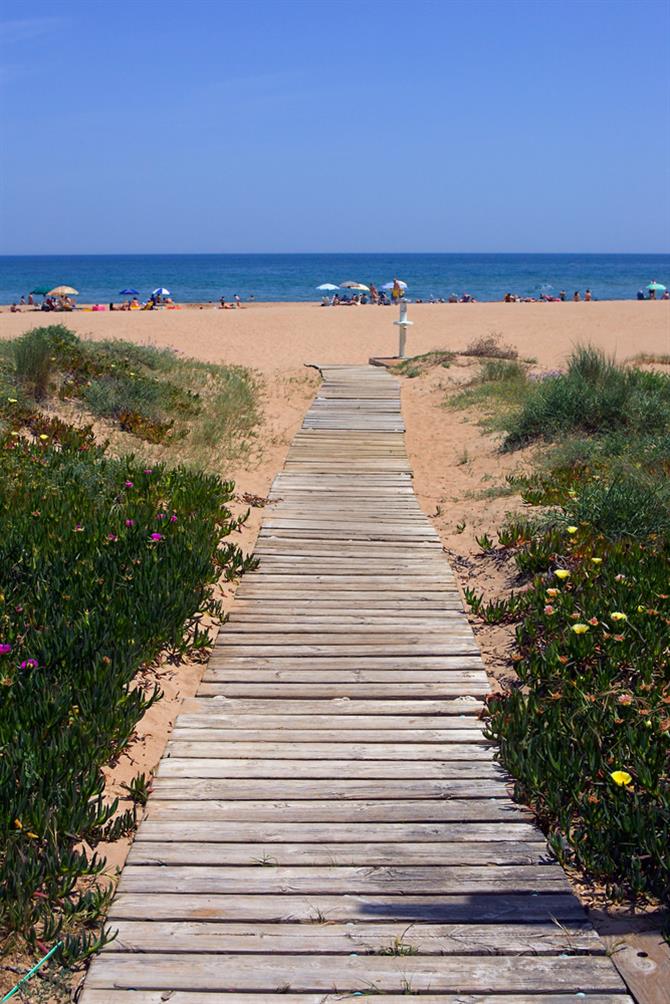 This beach lies 3km away from the municipality of the same name which in turn is 57km from Valencia. Popular with Spaniards in August, its chiringuitos close in September. So remember to bring refreshments with you if plan on visiting then.