Denia is a gourmet's delight with its exquisite red prawn becoming an icon for fabulous cuisine. With more than 400 restaurants, Denia is a delightful beach resort for sampling fine cuisine from Michelin-starred restaurants to traditional bustling tapas bars.
Denia has built up an impressive reputation for its cuisine where you can enjoy fine food from the sea or the mountains with views over the Mediterranean or the beautiful Montgo nature reserve.
Over the years, different settlers in Denia brought their own culinary delights to the town such as vines for making wine, raisins, fishing which includes salting or drying fish to preserve it, and rice.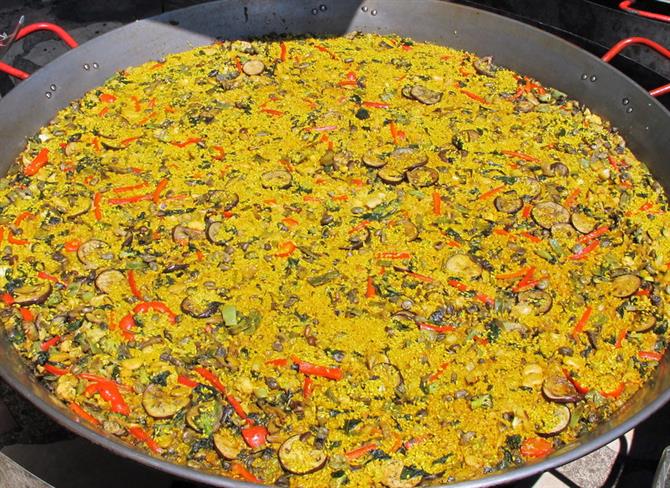 The paella is the most famous of these rice dishes but the town produces an amazing number of rice dishes with arroz a banda, made with fish stock and served at banquets, being a particular favourite.
The chefs use the finest local ingredients to create simple but tasty meals such as cocas which are like mini pizzas; espencat which is a mix of vegetables, aubergines and tomatoes; or the earthy winter stew, puchero, with meat and chickpeas.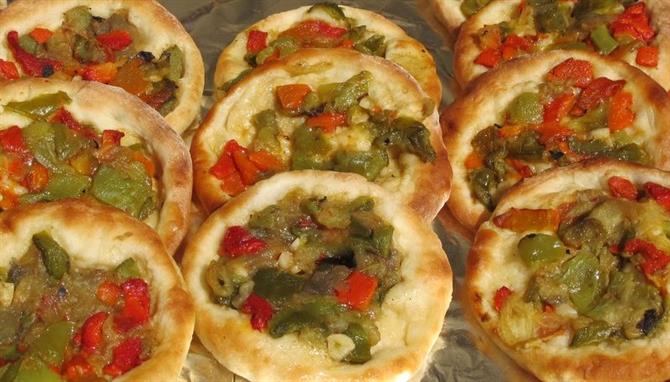 Some restaurants stick to the tried-and-tested traditional recipes using local fish, meat and vegetables with olive oil and citrus fruit while others have adapted the best dishes to create their own signature dishes.
Denia bids for World Heritage Status for its gastronomy
With such flavoursome food and so many restaurants it is no wonder that Denia is bidding for global recognition of its cuisine with its hope to become a UNESCO City of Gastronomy.

The star of its bid is the delicate Denia red prawn, which is being held up as a shining example of what the town offers with annual competitions dedicated to the shellfish being held each year.
The prawn is best served simply cooked in sea water but can also be dressed up to make an impressive dish.
The town's most famous chef, Quique Dacosta, who runs one of the top restaurants in Europe with three Michelin stars, turns the Denia red prawn into a gastronomic treat as part of his tasting menus.
The prawn can be difficult to catch and is an expensive treat costing as much as €200 a kilo, especially at Christmas-time.
Denia tourist information office offer guided tours of the town, including a gastronomy tour, or you can follow your own culinary route.
Head for Denia's food markets
If you're visiting Denia in the morning, a good place to start your tour is the indoor market. The busy market has fish stalls selling local produce such as sea urchins, sardines, prawns, mussels, tuna and more.
Denia market is open 7am to 2pm, Monday to Saturday.
If you adore markets, you won't want to miss the outdoor fruit and vegetable market in Carrer Magallanes by the indoor market on Friday mornings. The scent of sweet tomatoes, peppers and oranges surrounds you as you wander from stall to stall brimming with seasonal fare as well as herbs, honey and plants.
Try tasty tapas in Denia
From here, you can head up to Denia's most charming historic street Calle Loreto for tapas with a good choice of small tasty dishes using local produce such as prawns, tuna, sausages and hams.
Alternatively, parallel to the market is Denia's main shopping street, Calle Marques de Campo, with pavement cafes serving delicious tapas. It's a wide, tree-lined boulevard so you can sit outside, order a couple of tasty snacks, and enjoy the gentle bustle of working life in Denia.
Most of the restaurants in this street serve tapas but we particularly like the old-fashioned interior at Amazing or the great selection and atmosphere at Comercio.
After refuelling, head down Marques de Campo towards the sea at around 4pm to watch the fishing fleet return home.
It's a busy time at the fish market ( La Lonja de Pescado) as the fishermen unload their catch of the day including tuna, sardines, octopus, squid, prawns crayfish, anchovies and sea urchins. The variety is amazing especially when compared to the selection on the fish counter of a supermarket in Britain.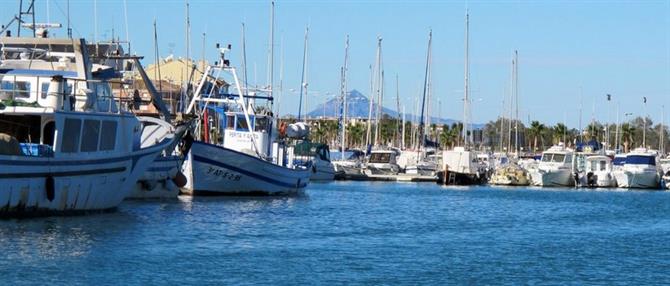 Once the fish is unloaded, it is auctioned with some going to the many fish restaurants in Denia while other fish is sold in the fish market.
It's a great opportunity to buy the freshest fish possible at very good prices. Most of the fish can be cooked simply on the barbecue and served with salad. Larger white fish can be baked whole in salt which hardens for you to crack open when cooked to reveal the succulent flesh.
La Lonja de Pescado in Denia Port, Muelle Pesquero, is open from around 3.30pm to 6pm, Monday to Friday, with fish being sold to the public from 5pm.
Where to eat in Denia
With more than 400 restaurants, eating out in Denia is not going to be a problem. The restaurants you dine at will mostly depend on where you are staying.
One of the most popular areas is Las Marinas, which is lined with restaurants serving food from all nationalities, as well as beautiful beach-front seafood restaurants.
A favourite with families is Restaurante Tenere, known locally as the parrot bar, with squawking birds adding to the ambience as you dine.
For paellas and other rice dishes, try Casa Federico, also in Las Marinas. It's a pretty restaurant with an extensive menu so you could start with a few tapas before plumping for a rice dish or fish from the bay.
The bars and restaurants along Calle Marques de Campo and Loreto are of a high standard. These are great for doing a tapas trail, munching on tasty snacks as you head from bar to bar.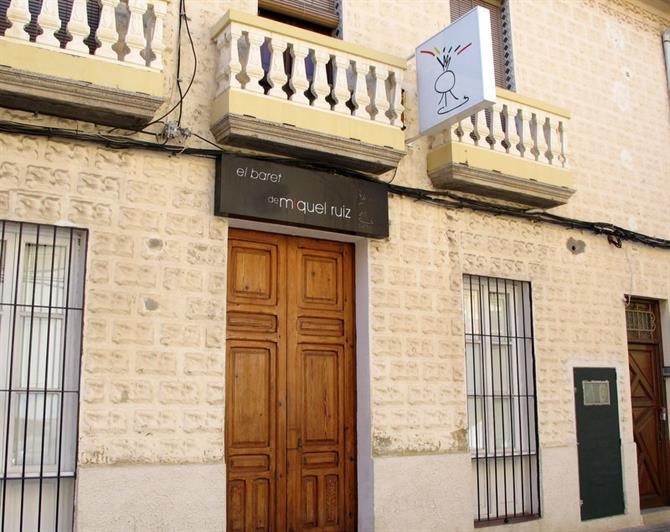 Just off the Glorieta, on the Marques de Campo, is a hidden gem. El Baret de Miquel Ruiz bears the name of the talented chef who creates beautiful modern dishes using local ingredients bought daily from Denia markets to reinvent traditional recipes.
It's difficult to get a table in this cosy restaurant but is well worth the wait. To book a table call +34 673 74 05 95.
If you want to enjoy magnificent views while you dine, Restaurante Republic in Denia Marina has views of the chic yachts and Montgo mountain.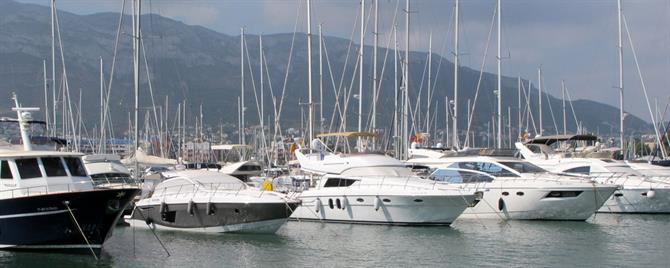 The restaurant has a lunchtime menu during the week which is great value with offerings ranging from Indonesian curry to grilled fish.
Getting further away from town is the beautiful Las Rotas district with picturesque coves and bays for diving and snorkelling.
Two outstanding seafront restaurants with magnificent views and food to match are Pegoli and Mena.
Pegoli is one of Denia's classier restaurants with a gorgeous seafood menu and you would be hard pressed to find better views of the crystal-clear waters of the Med.
There's a little rock outside the restaurant where cormorants dry off after diving for fish. To the side is a little terrace where often you will see the restaurant's cats sunbathing in the nets while squid or octopus are hanging out to dry like laundry.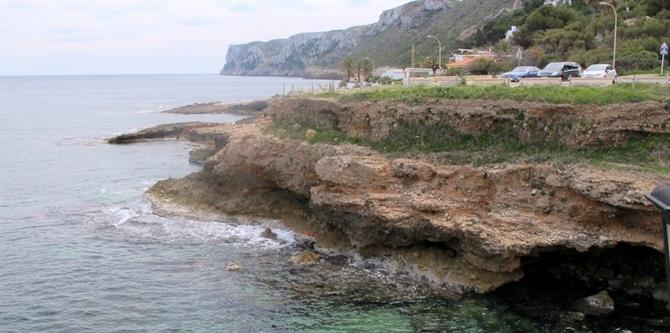 A little further along the road is Mena, which is a more casual affair and suitable for families. Try to get a table on the terrace to enjoy a lunchtime paella or fresh, locally-caught fish.
For a really special treat or if money is no object, the restaurant Quique Dacosta in El Poblet is a must. It is voted one of the best restaurants in Europe and has three Michelin stars.
You have a choice of two tasting menus at mouthwatering prices but offering gourmet delights which look too beautiful to eat.
Denia-born Quique Dacosta learnt his trade in a local restaurant but turned dining out into a fine art and is widely regarded as a truly great chef for his unique play on seasonal, locally-sourced produce.