With its 6km of beaches, it's tempting not to stray too far from Fuengirola. But this Málaga municipality is perfectly situated to travel to other destinations on your Costa del Sol holiday. Meet Fuengirola's nearest and dearest.
Costa del Sol's capital – Málaga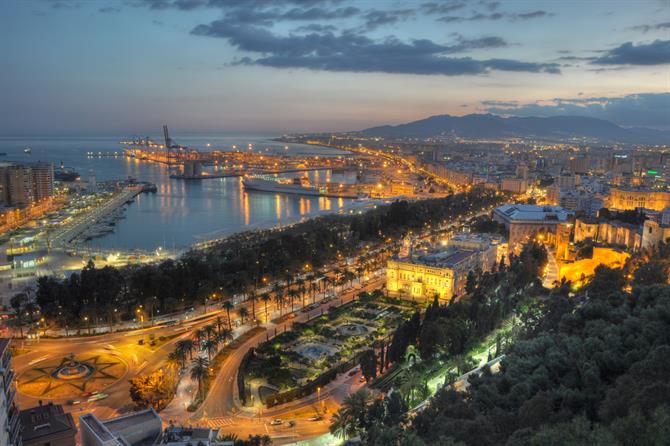 Málaga, with 600,000 inhabitants, is Andalucia's second city. Although smaller than Seville, its Mediterranean location (as opposed to Sevilla's inland one) means it's ideal for those of you who do like to be beside the seaside. Check out the Blue-Flag Playa de la Malagueta, just 10 minutes from the city centre, in Paseo Pablo Picasso.
Talking of Picasso, the Museo Picasso Málaga (34 902 44 33 77) is a must-visit stop on your tour of the city. You'll find it at the Palacio de Buenavista, Calle San Agustín 8. The museum's usual opening hours are Tuesdays to Thursdays, 10:00 am to 8:00 pm, Fridays and Saturdays 10:00 am to 9:00 pm, and Sundays and public holidays 10:00 am to 8:00 pm.
Full of wonder – Ronda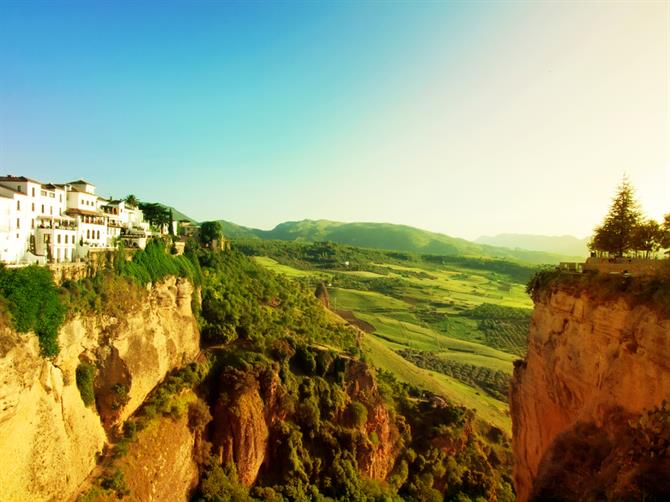 Few towns are set in such stunning surroundings as Ronda. Travelling from Fuengirola in a hire car (although there are organized coach trips), head west towards Marbella. Just after Marbella, you'll come to San Pedro de Alcántara where you'll need to turn north to reach Ronda.
Exploring in and around Ronda offers a history lesson. From prehistoric art on the walls of the Cueva de la Pileta to the Roman and Arab Bridges (Puente Romano and Puente Árabe) in the centre of town, Ronda's been settled by everybody from Celts to Christians. Now it's most popular with tourists because of its picture-postcard location.
Gorgeous gorge – El Chorro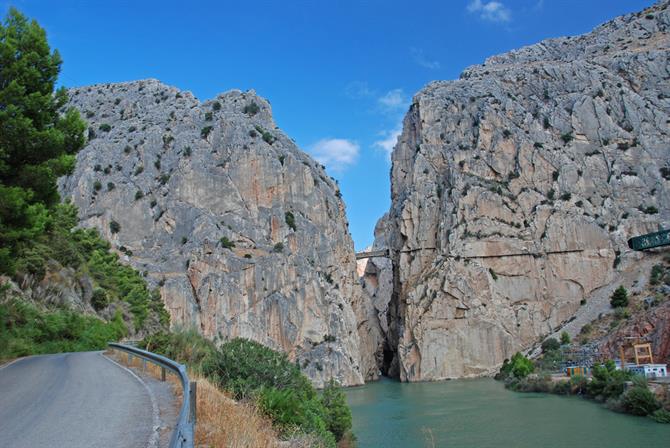 Discover the tiny village of El Chorro, which means The Spurt in English, in Málaga province. It's close to the town of Álora. Popular with rock climbers, it's also an excellent destination if you want to do some cycling or hiking on your Andalusian holiday.
Playground fun – Marbella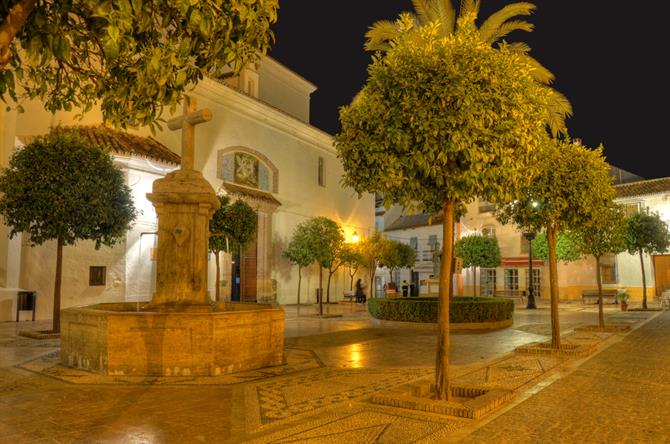 Marbella is not known as the playground of the rich and famous for nothing. But its old town is much charm as it is bling. And it's less than half an hour away from your base in Fuengirola, to boot.
Check out the Iglesia de Nuestra Señora de la Encarnación (Plaza de la Iglesia ). For an extra-memorable occasion, time your visit to coincide with one of the masses. 7.00pm is a regular slot throughout the week.
Rock on a roll – Gibraltar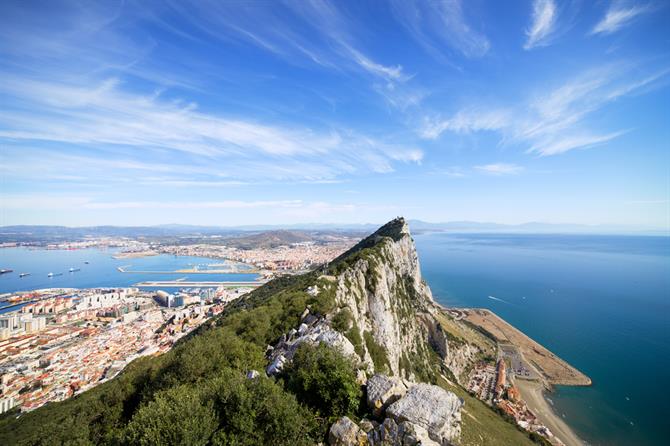 A strip of British soil, Gibraltar lies next to Andalucia. Gilbraltar's skyline is dominated by its 426-metre-high Rock. Hewn from Jurassic limestone, it's a striking sight. And one you can reach by taking the the Gibraltar Cable Car which connects the Gibraltar Botantic Gardens to the peak of the Rock.
Where once making a trip to Gibraltar represented travelling back in time to 1950s Britain, they've reinvigorated the centre with some modern buildings. These include bars and restaurants, as well as off-shore businesses looking to take advantage of the area's famous tax breaks. Gibraltar is clearly on the up and up.