Imagine Fuerteventura and what do you think of? The answer will probably be the sort of landscape that has the toes wiggling with excitement; a sea of golden dunes lapped by holiday-brochure turquoise water. Having spent eleven days walking across the Canary Island recently I now have a different image – one of an alluring amber terrain that offers some top notch hiking.
A walking destination for everyone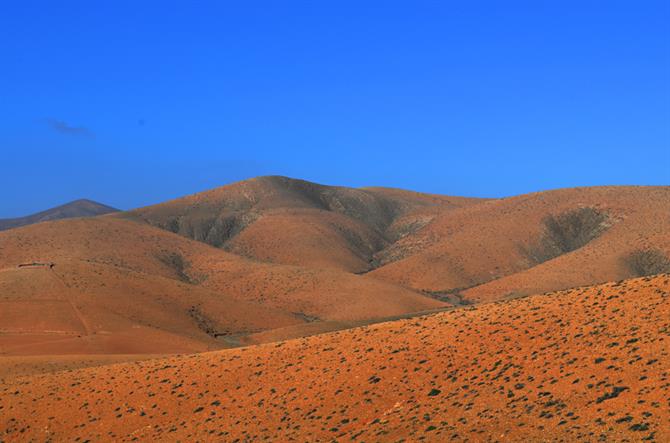 Some of the Canary Islands are known for being excellent hiking destinations. However, the walking on Tenerife, Gran Canaria, La Palma, La Gomera and El Hierro can be on the challenging side. The best routes involve thigh-testing ascents and knee joint unfriendly descents, making them ideal only for fit and experienced walkers. Fuerteventura isn't like that. The terrain is much friendlier, more gentle undulations than dramatic jagged peaks. Any reasonably fit person can enjoy walking across voluptuous amber hills or along coastal paths leading to huge caves, salt pans, fishing villages... and picture postcard beaches. Well, you'd have to be mad to go to Fuerteventura and not go to the beach.
For more information about walking on Tenerife and walking on Gran Canaria.
Diverse wildlife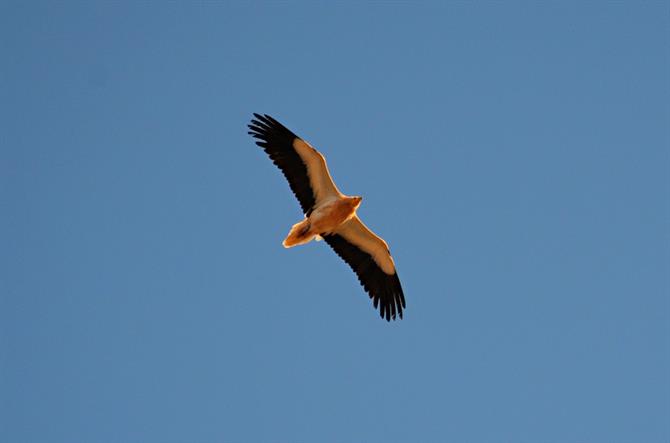 It might come as a surprise that one of the most arid Canary Islands has a relative richness of wildlife. Maybe not exactly wild, except when they're head-butting each other, but the tens of thousands of goats that roam the countryside add a distinctly North African vibe and their unusual markings are quite beautiful. Their numbers are nearly matched by perky Barbary squirrels who are more cheeky than wild. But the real wild treats are the birds you'll stumble across on walking routes. Expect to see African shellducks, sandgrouse, bustards, falcons, buzzards and the wow-inducing Egyptian vultures.
The world of windmills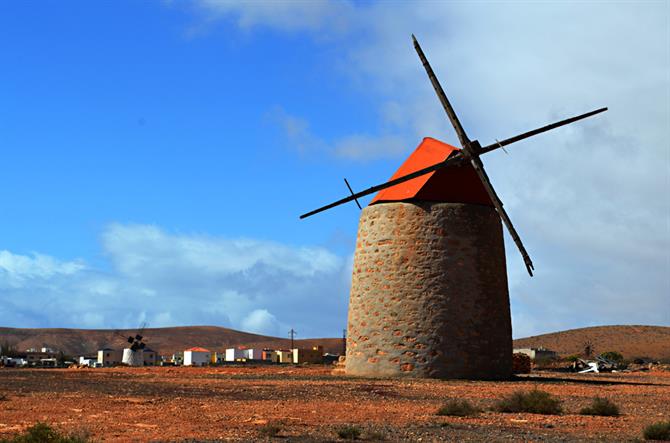 Some walking trails follow ancient trading routes, passing through small villages where there are nearly always windmills. Thanks to Miguel de Cervantes, there is something about windmills that makes you feel as though you're embarking on an adventure when you walk through a landscape populated by them. There are at least three types to look out for on Fuerteventura; the classic Don Quixote version, 'molinas' which have frames and sails set on top of a one-story rectangular building, and the new kids on the block - sleek and shiny Chicago windmills.
A land of secrets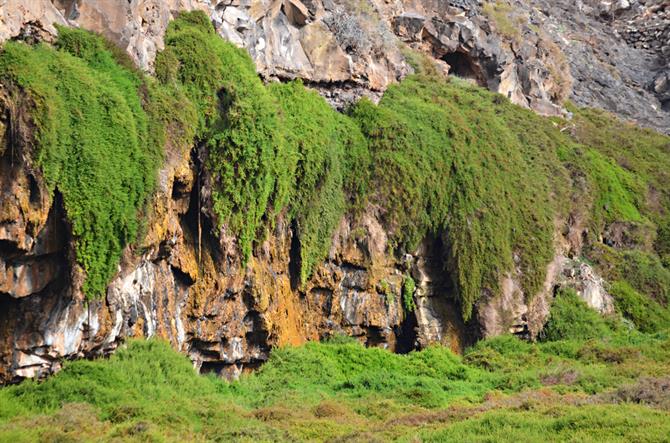 Because all the focus is on the beaches, you don't tend to hear much about the Fuerteventura that isn't a beach. That means away from the handful of tourist attractions, there are surprises to be discovered. These include jade-coloured reservoirs contrasting against orange hills; lush and leafy ravines populated by birds and goats; palm groves with trickling springs, and a tiny ermita overlooking inviting rock pools hidden in the hills. As it's not a known hiking destination, there's a real sense of discovery about exploring Fuerteventura on foot.
Which leads me to the final point.
Quiet walking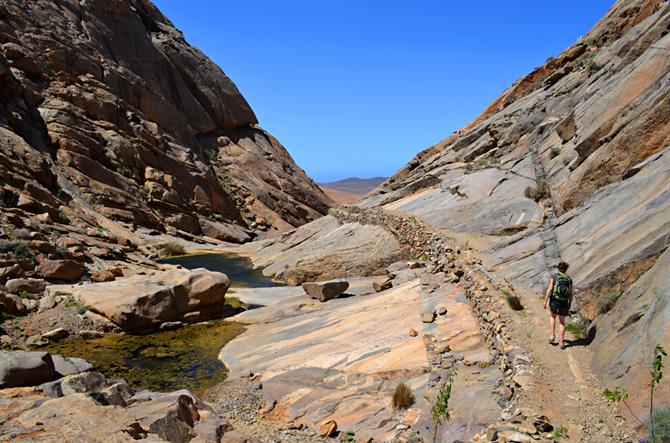 La Gomera is thought of as king when it comes to walking in the Canary Islands. As a result, you are generally going to share trails with quite a few other walkers. Not so with Fuerteventura, where it's common to walk and walk and walk and the only company you'll have will be goats, birds on the wing and the occasional Barbary squirrel trying to nick a bit of your bocadillo.
Fuerteventura might not be the best Canary Island for walking, but it's possibly the most pleasingly surprising.
For more information on things to do on Fuerteventura.