Coast and mountain
Driving along the Costa Tropical, with some regret tear your eyes away from the impossible blue of the glistening Mediterranean, and look up instead. The mountain range rising to meet the sky on your left is the Sierra de Gador, reaching 2,600 metres at the highest point. Neatly dividing the provinces of Granada and Almeria, it's worth a second look - for a wealthy and productive mining history as well as the modern day walking opportunities. Hill and mountain walking make for a relaxing and healthy holiday. Let's look at a route on the Sierra de Gador, in Almeria. Coast and mountain - the best of both worlds in the deep south of Spain.
The photo below is from Gador, looking back across at my home village at the top of our mountain.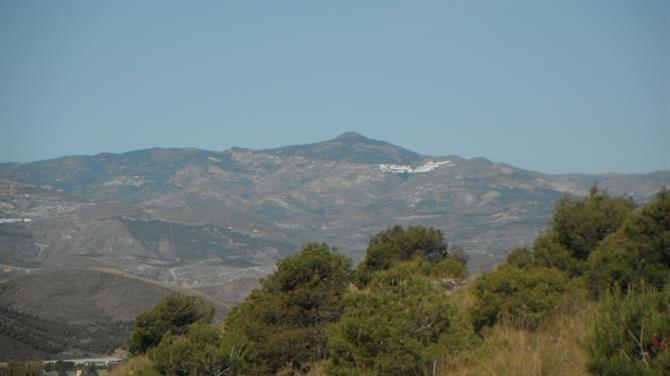 Backyard heights
Living high in the Alpujarras, it's sometimes difficult to remember there are more mountains to discover than just the Sierra Nevada! The view from the back yard tends to be pretty stunning at any time of year. Whether snow capped and picture postcard pretty, or looming purple and brown on a warm summer's night - the views are always picturesque. But turning and facing south to the little glimpse of sea we get, there's another mountain range to explore - the Sierra de Gador.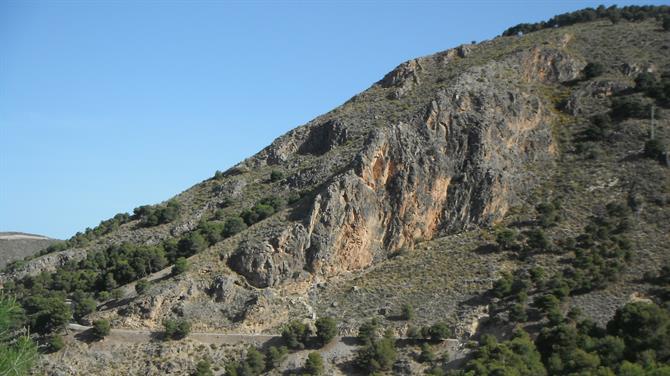 First impressions
At first glance, from a distance, this seems like a barren and bleak lump of mountain, not exactly tempting you to burn a few calories and walk. But once there, you'll discover a mostly tree covered mountain, providing more than 40 shades of green. Look around. Water channels and natural springs will refresh and revive you, as birds of prey swoop steadily above your head. Listen. A clanging of a goat's bell in the distance, bees buzzing, fragrant herbs underfoot, as you make your steady way along the well marked route or chosen path. Time to think. Time out. The perfect holiday. Just what you need?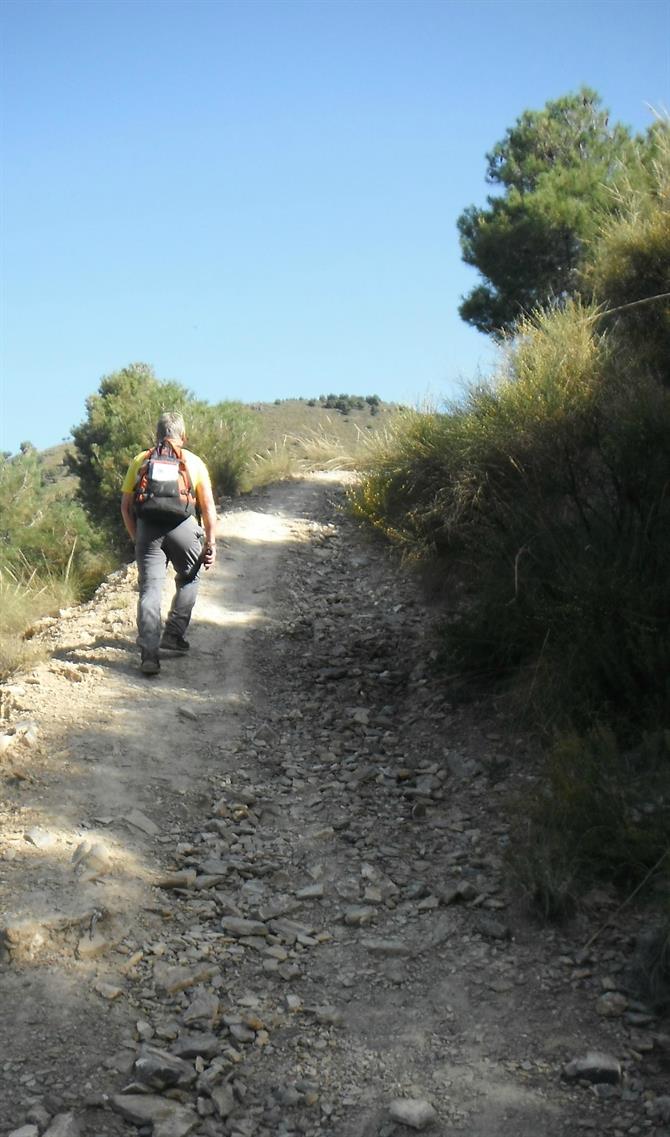 A starting point
Cástala is where all the marked routes start from, just outside Berja on the northern face of the mountain. Pick up leaflets and maps from the tourist office there in town. When you get to Cástala you can park up and choose your route. There are levels to suit most capabilities. You can use a local guide or do it yourself - but there are precipitous and dangerous areas. We walked with Cliff from Roxcool - they are setting up Boot Camps and climbing schools for the summer in this area.
Tourist office Berja
Torre de los Enciso
Calle Agua,
1804760 Berja,
Almería
turismo@berja.es
www.turismo.berja.es
Tel.:+34 950492182
I have no clue why this Sierra de Gador cave was called after a coffee, do you?! You'll feel as though you could do with one by the time you reach here!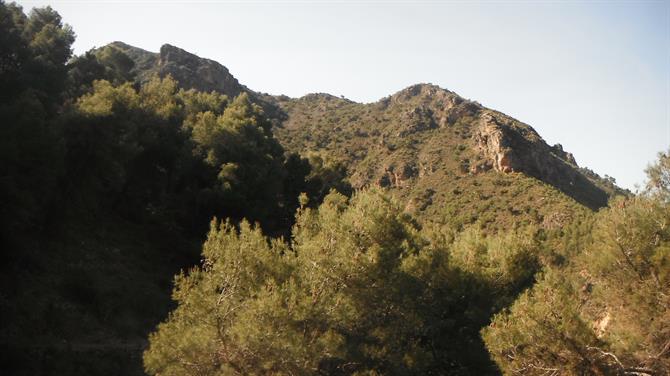 Clues as you walk
An intricate labyrinth of mines, shafts and billets are strewn with precision all over this mountainside - a good reason if ever there was one to stick to the marked routes. All clues to the successful mineral mining heyday which dates right back to the Romans and Greeks. The treasure they sought? Gold and Silver in ancient times, more recently Lead - the richest Lead mining area in the world in the 19th century - an industry that led to the influx of wealthy families along this part of Spain's coastline, now occupied by the Salad Barons. It appears there's more money in tomatoes!
Other activities
Besides walking, there are designated and marked rock climbing and cycling routes. During the summer months, there are activities in the Gador Recreation Park at Cástala. BBQ areas, picnic spots, playgrounds and equipment. There's an open air swimming pool with spectacular views. Weekdays €2.50, weekends and bank holidays €3.00.
Whether you decide to come to the Sierra de Gador as a serious adrenaline junkie, or just for a picnic and a cooling swim with the kids - you're guaranteed to enjoy this outdoor aspect of your next Spanish holiday!