If you are on holiday in Gran Canaria and visit any souvenir shop on the island, you can't move for aloe-vera products. Gels, juices, the lot. Spain-holiday.com decided to take a closer look at this natural remedy, sending their roving GC correspondent Matthew Hirtes on a special assignment to visit a plantation.
Small is beautiful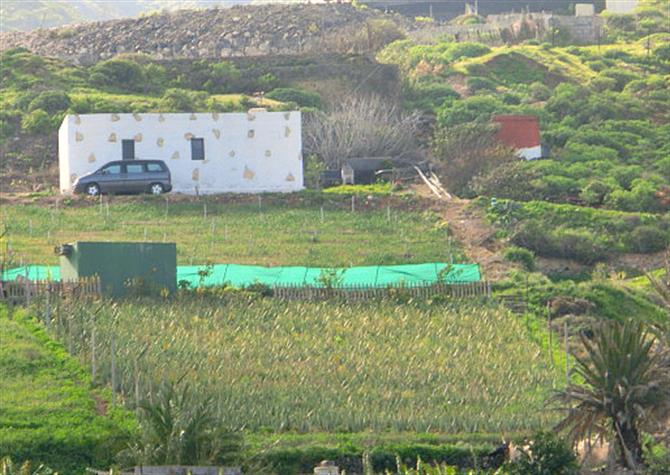 I know Gáldar bus station well, having travelled to it from my Las Palmas de Gran Canaria base on many an occasion. Usually, I disembark to spend some time lolling about in my favourite square on the island, the Plaza de Santiago. Not today.
Because today I'm being met at the bus station by a local farmer, Victor Medina. After picking up his English-speaking nephew, Ismael, in San Isidro, we head to the family's aloe-vera plantation high above the town. Initially, I'm a little underwhelmed as the plantation's the size of a postage stamp. Then Victor starts talking shop and I'm enthralled.
Greens are good for you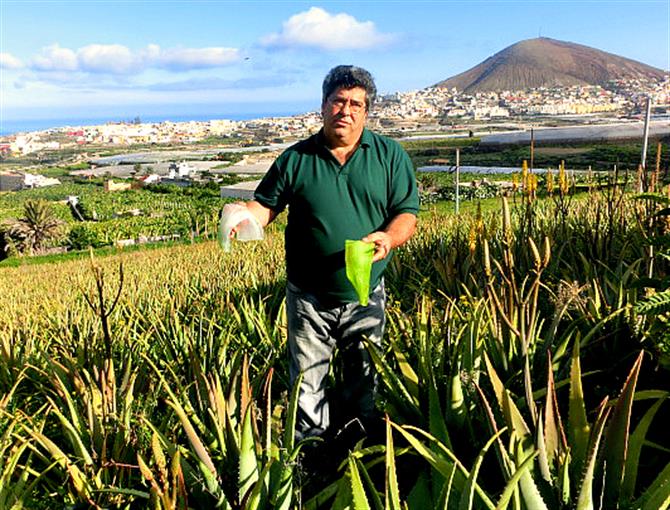 Although not native to Gran Canaria, there are 10 different types of aloe vera growing on the island (550 worldwide). The one our Victor grows is aloe barbadensis miller. All though, give off a pungent whiff when opened up with a knife. Thankfully, Victor's thrusting a leaf of some nearby oregano under my nose which revives me somewhat. Ah, nature's smelling salts.
However, Victor's in his element. He starts applying the fibrous membrane to his arms, rubbing it in like he's soaping himself in the shower. And, I have to concede, the odour does die down as the aloe vera dries on his body. A body which is nonetheless moisturized. Aloe vera's like a balm and it is indeed used to treat sunburn, as well as cuts and mosquito bites.
Juiced up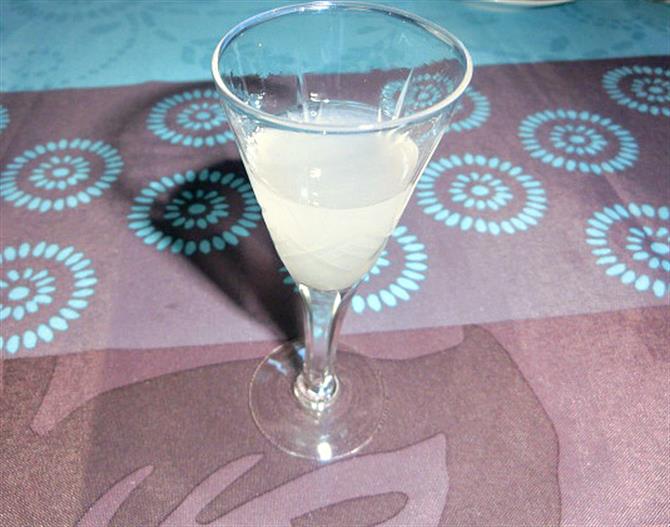 A lot of what Victor grows up ends up bottled, as aloe-vera juice. Later, we wend up our way along a mountainous country road, to neighbouring Guía, and visit the factory/bottling plant, GuiAloe. Here owner Suzi reveals that local farmers really have got a cash crop on their hands, as a one-litre bottle of aloe-vera sells for 20€. It saves on multivitamin pills, though, containing many vitamins including A, B12, C, and E. As well as 20 minerals such as calcium and iron.
It's time for me to sample the fruits of Victor's labours as we head for a merienda (snack) at Ismael's house. Along with bread and goat's cheese, Victor opens a bottle of juice. It's certainly got a just-what-the-doctor-ordered flavour to it, but there's no spoonful of sugar to help this medicine go down. Although, the banana liqueurs Ismael pours immediately afterwards ensures there's no lingering after-taste.
Matthew Hirtes arranged his aloe-vera plantation tour by calling Victor Medina who also showed him his banana plantation. You can reach Victor on +34 679 344 556. He speaks no English but, as explained in the article, his nephew Ismael is able to act as an interpreter.