Considering that Galicia is located in the northwest of Spain, its beaches are not as renowned as those in the sunnier south. However, they should be an essential visit on any summer holiday. If only to show off snaps of them to family and friends on your return home. Consider renting an apartment or villa in Galicia to get the most out of your holiday.
Rodas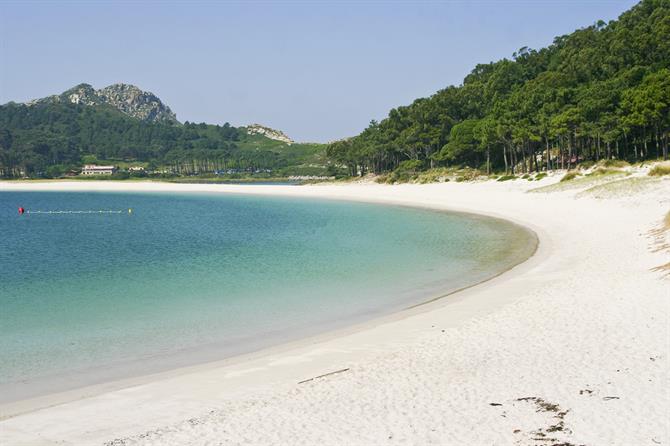 A previous entry in The Guardian's Top 10 Beaches of the World, Las Islas de Cíes, are the West Indies of Europe; a cluster of islands that wouldn't look out of place in the Caribbean. A collection of small dunes that shelter the calm lagoon and crystal clear waters.
As Catedrais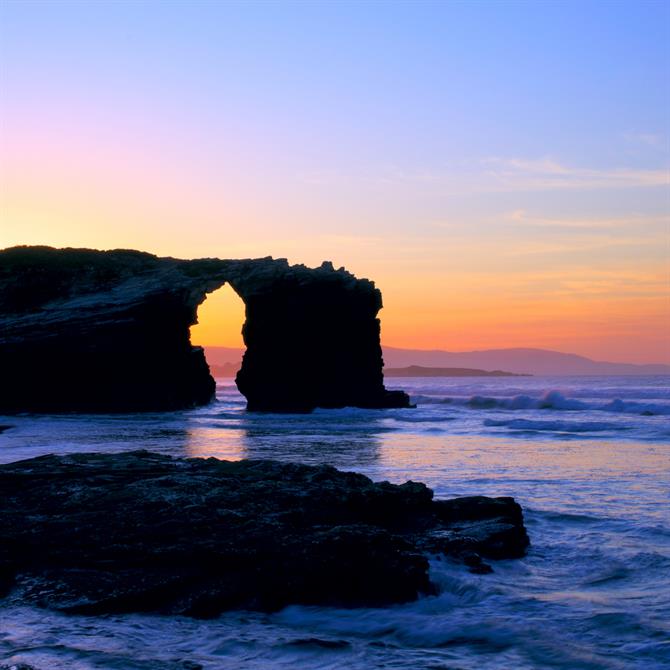 Few beaches are as emblematic as The Cathedrals. When low tide sees the re-emergence of 30-metre high arches. Travel 10km to the west of the town of Ribadeo for a religious experience on your Spanish holiday that doesn't require you stepping through the door of a church.
Carnota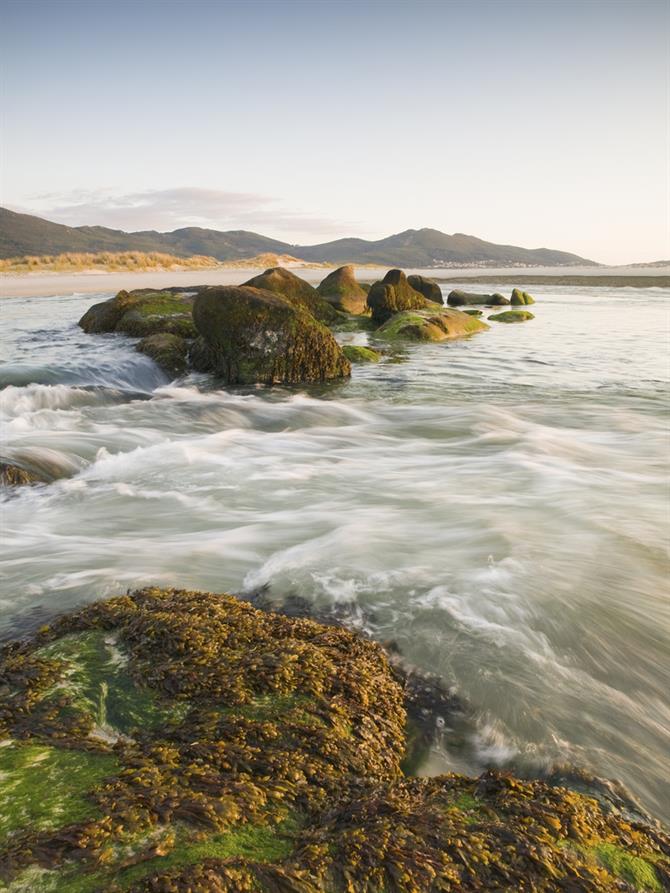 The longest beach in the whole of Galicia, Carnota's 7km is a natural paradise. The Galician coast is one of the most undeveloped in the whole of Spain. Backed by dunes and marshland, the area is a mecca for wildlife. Explore our selection of Carnota villas so you can make the most of this unspoilt area.
Bares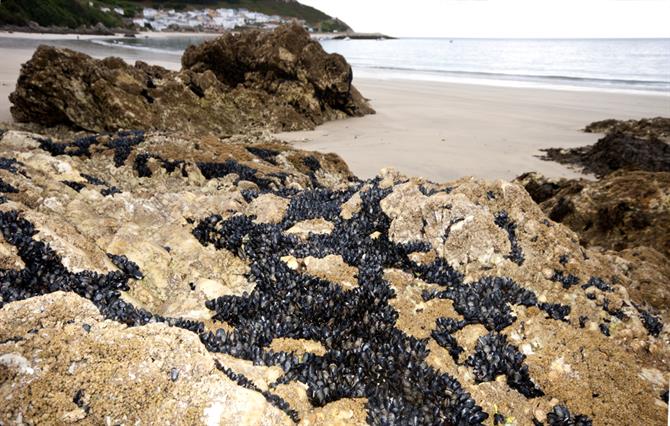 Close to the Estaca de Bares, a prominent cliff which is also Spain's most northerly point, lies a beach that on some days you can have all for yourself. Surrounded by orchards, it's an enchanting setting. Prepare to be intoxicated by Bares.
Xastelas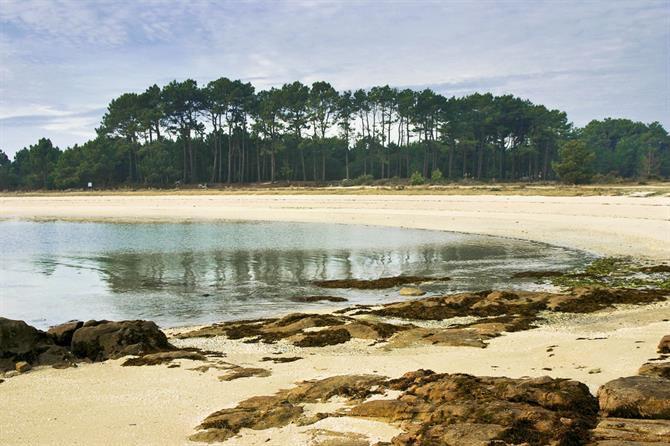 790 metres long and 50 metres wide, Praia de Xastelas is a great beach for families. Its calm waters suit younger kids whose one swimming stroke remains the doggy paddle. Wash off the fine sand at the showers, part of this beach's limited facilities on unspoilt Arousa Island.
Gradin
Arousa Bay is the largest in Pontavedra province. It's also home to the gorgeous Gradin. If you really want to get away from it all, this beach is the perfect place to disconnect in flip-flops.
Pantin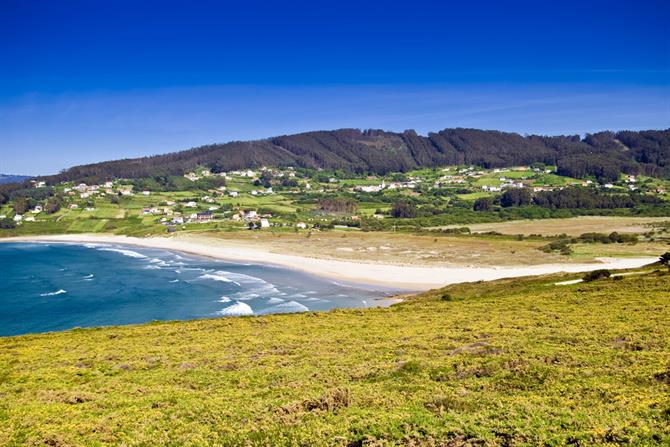 The green, grass of Galicia gives way to arguably its finest surfing beach at Pantin. Boasting consistent swells, it's beginner-friendly steady in summer before becoming more suited for experts during its wilder winter. Located in the north west of Galicia, it's around a 15-minute-south-west drive from Cedeira.
Lumeboo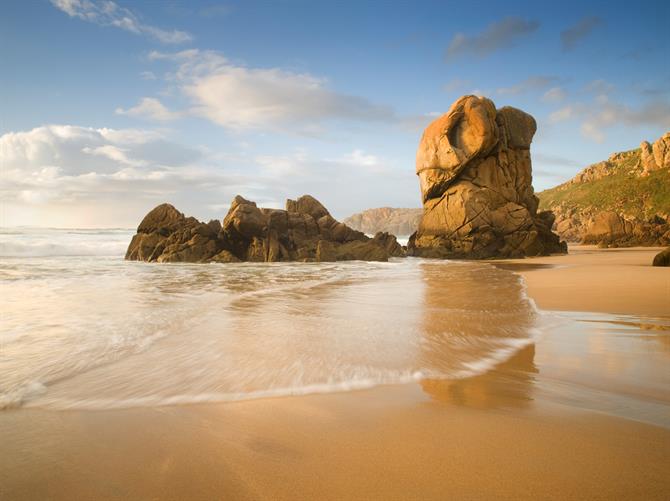 Another beach that's popular with surf camps is this Ferrol-based one. Follow a narrow path to reach the enticing sand and surf. The alternative is to jump from the rocks above. From the lowest point, of course.
Chanteiro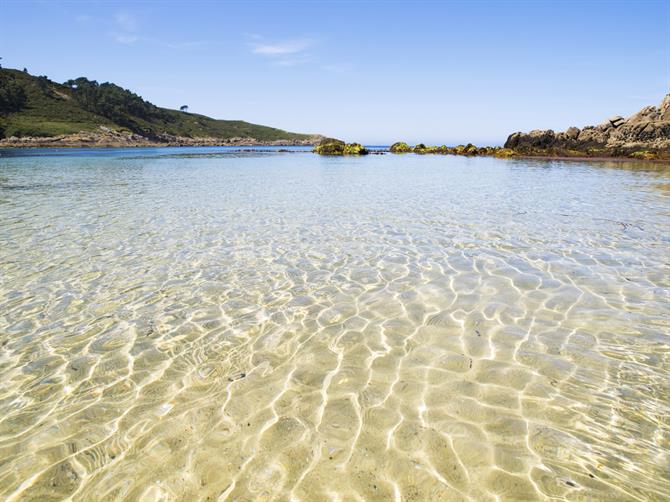 Rocks mark the ends of this beach which spans 39 metres wide and extends to 200 metres long. Clamber over them to discover coves like something out of Treasure Island. Alternatively, place your towel on the golden brown and receive your RDA of Vitamin A.
A Lanzada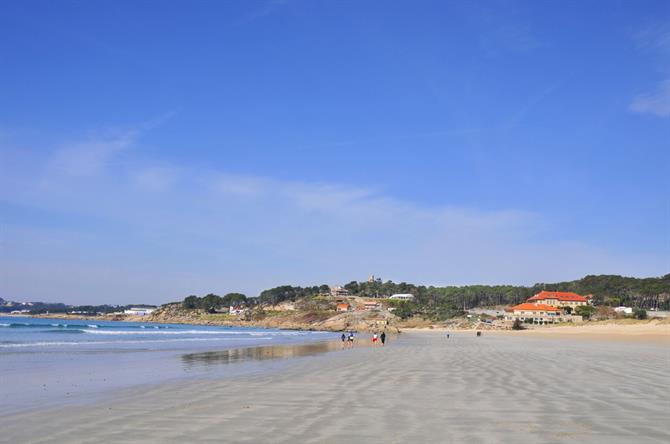 A Lanzada is one of Galicia's most popular beaches, and not only on Midsummer Night's Eve. For this is the evening when local women who want to get pregnant take to the waters in an age-old fertility rite. Other visitors to the beach include migratory birds who fly over in winter to breed. There must be something in the water.