La Coruña lies in the north of Galicia. But you're still able to travel north, east, south, and, indeed west to explore the province more fully. Get your motor running.
1.) Ferrol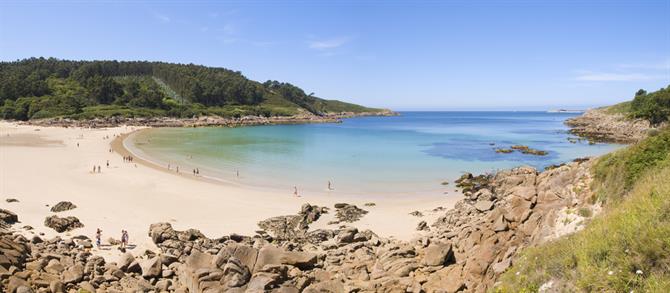 You could draw a diagonal line between La Coruña and Ferrol. A line which crosses the Atlantic Ocean. The latter's located to the north-east of the former.
However, there's no ferry service. So take your pick of rather more circuitous road or track. Ferrol's a working port, but its nearby beaches offer the complete antithesis: peace and quiet where doing absolutely nothing's the preferred option.
2.) Finisterre

It's the end of the world as we (used to) know it, but you'll feel fine. For that's Finistere's literal meaning: the end of the earth. Traditionally, it's also the penultimate major stop on the famous Camino de Santiago as it's a 90km-trek to Santiago de Compostela.
And so modern-day pilgrims have taken to burning their clothes and/or boots at Finistere. You might want to merely shed your apparel. At spectacular beaches close to this cape such as Arnela, Mar de Fora, and Riveira.
3.) Monfero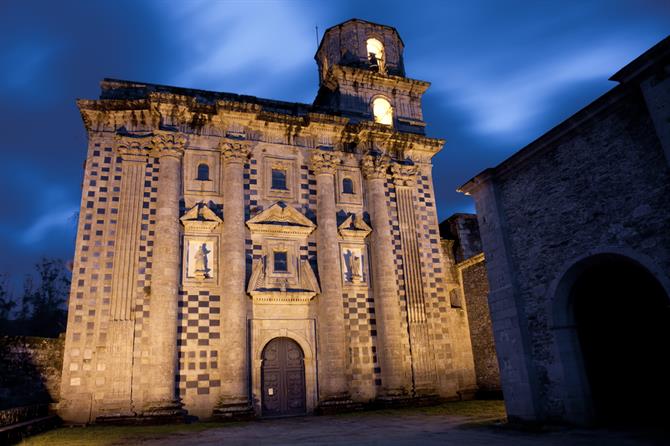 It'll take you around 45 minutes to drive from the surf of La Coruña to the turf of Monfero. This agricultural backwater's home to a farming community. It's also where you'll find Monfero Abbey, Monasterio de Santa María de Monfero, a one-time Cistercian monastery.
4.) Muros
Another slanting line connects La Coruña with Muros. But this one runs to the south-west. And what's more, four wheels can follow this route as well as crows.
Your best bet to arrive at Muros in under an hour and a half is to take a combination of the AG-55 and AC-403. For the freshest fish, head down to the harbour in the early evening. For this is when the trawlers land their catch with makeshift auctions taking place where a bargain's guaranteed.
5.) Santiago de Compostela

The end of the world-famous Camino de Santiago, you don't have to be a pilgrim to progress to this historic city. You can be in Santiago de Compostela driving south from La Coruña in under an hour. However, bear in mind your route will include toll roads.
Galicia's capital has an old town which UNESCO declared a World Heritage Site back in 1985. Head to the main square to see the impressive cathedral. For an aerial view, walk a mere 10 minutes to the Parque de San Domingos de Bonaval.