Whilst pilgrims (and tourists) tend to progress to Santiago de Compostela, there's so much more to see in Galicia. Check out destinations more popular with locals. Going native in Galicia really opens your eyes to everything this province has to offer.
La Coruña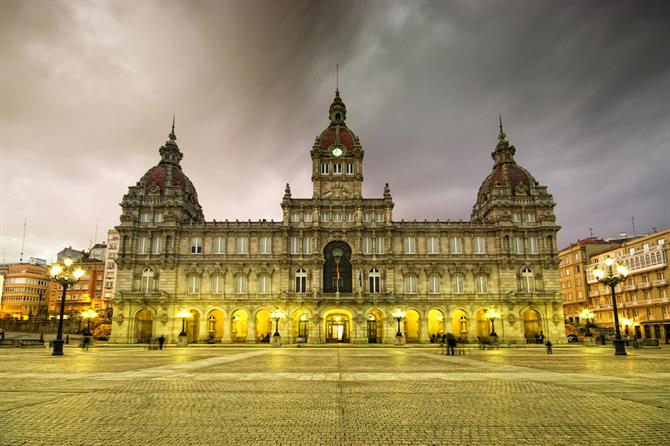 La Coruña, Galicia's second-largest city, plays second fiddle to the capital Santiago de Compostela. But whereas the latter feels like a dusty, old museum at times, La Coruña comes across as a living, breathing city. They land more seafood at the bustling port than anywhere else in Europe with only the finest reserved for A Coruña's numerous bars and restaurants.
Inhale the sea air in La Coruña, a peninsular city surrounded on all sides by the Atlantic. Locals love to stroll along the Riazor promenade above the beach of the same name. As well as cheering on the city's Deportivo la Coruña in the, you guessed it, Riazor stadium.
Ribadavia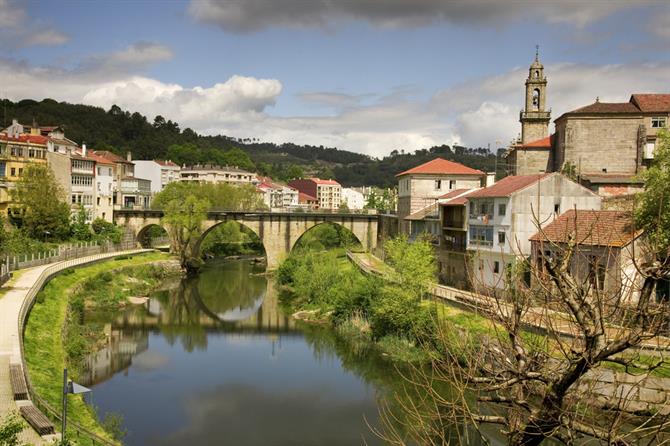 Another victim of Santiago de Compostela's near-monopoly on visitors to Galicia, Ribadavia is a tiny town well worth the 25km-drive from the Galician capital. Located in the south-west of the Ourense province, its river Miño becomes the Minho after crossing the nearby border with Portugal. Strolling around its medieval quarter, Barrio Xudeu, will transport you back to the Middle Ages.
Rodas

Considered one of the best beaches in the world, predictably this stretch of shoreline is not the easiest to get to. Located on the idyllic Islas de las Cies, hop onto a boat from Baiona, Cangas, or Vigo. You're only able to visit what's become known as the Galician Seychelles between June and September. It really feels like a tropical paradise until the cold snap of the Atlantic brings you back to life, back to reality.
Vigo
There's a roughness and readiness to Vigo that makes it not dissimilar to France's more famous Marseille. Santiago de Compostela may well be the capital, but with a population of nearly 300,000, three times as many people live in Vigo. Yet its olde-worlde charm is not lost on its visitors, especially on the Rúa de la Pescadería where you can imagine pirates singing lusty sea shanties in times gone by.
You might well find yourself taking refuge in one of the many hostelries in the old town. Especially during Vigo's rainy season. A rainy season which extends all the way through from October to May.