A winning beach? There are lots to choose from in Spain. One has just made a top notch winners list, can you guess which one? So many to choose from, as mainland Spain has such a diverse landscape and coastline, as well as the islands.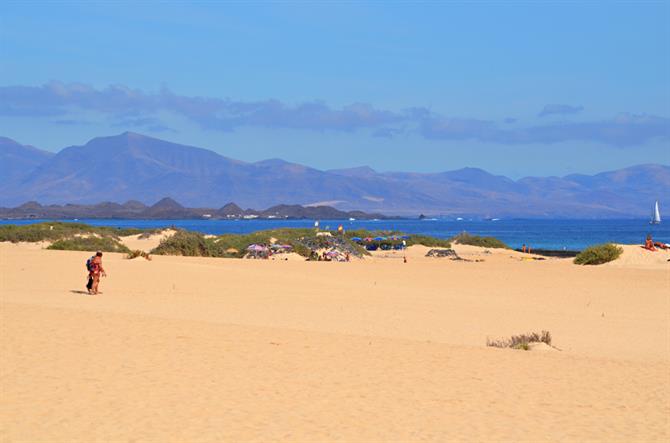 Best beaches 2014
The Trip Advisor Best Beaches of 2014 list has just been announced. White sands, turquoise waters - wouldn't we all like the job of deciding which one wins?! I expect that could be a difficult choice, particularly when it comes to Spain, where there are just so many winning beaches.
As you would expect, plenty of tropical sands made the grade, but Spain manged to scoop a prize too. Proving that long-haul flights are not always necessary for winning beach holidays.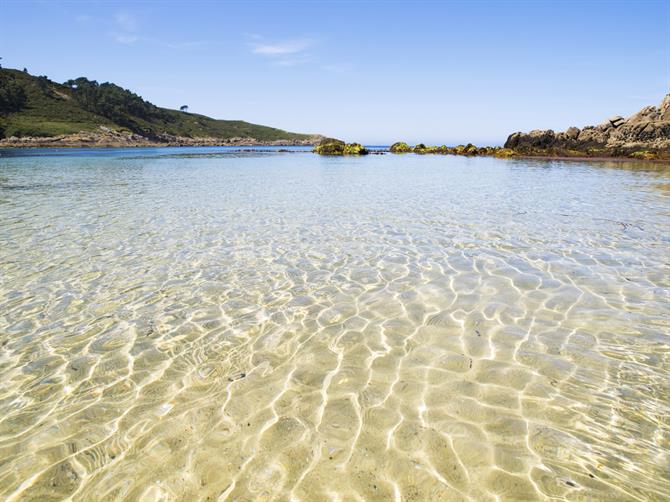 Spain's winner
Which one was it? You'll want to know which beach won the honour for Spain, before you pack that bikini, bucket and spade. It's Playa de las Catedrales in Ribadeo. Where is it? It is situated in Galicia, in the province of Lugo, on the stunning coastline of the north of Spain. It came in at No 15. The reviews descibed Playa de las Catedrales as "not to be missed" and "breathtakingly beautiful". See for yourself!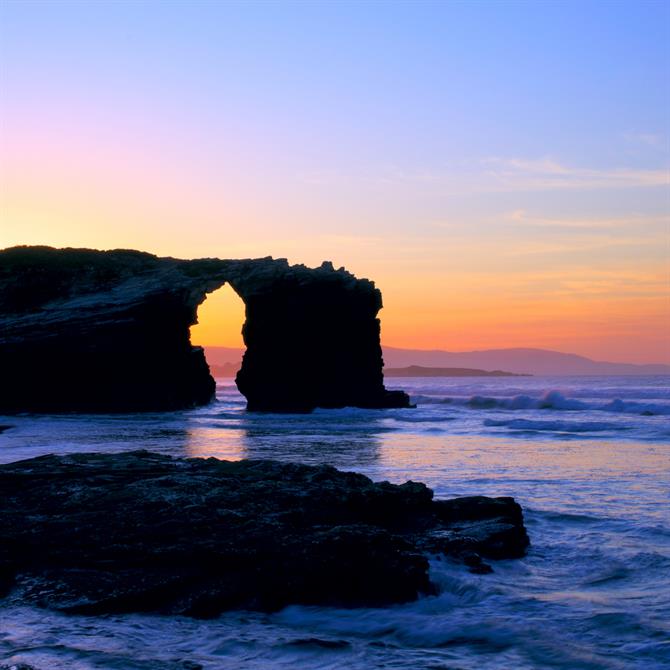 What's it like?
Also known as Praia de Augas Santas - or the Beach of the holy waters, Playa de las Catedrales is simply breathtaking and one of the most visited spots in Spain. The main attraction is the collection of sea caves, which are accessible only at low tide. Natural caves, sand corridors and walls formed from sand and shist have developed into high arches reminiscent of an outdoor cathedral - hence the name.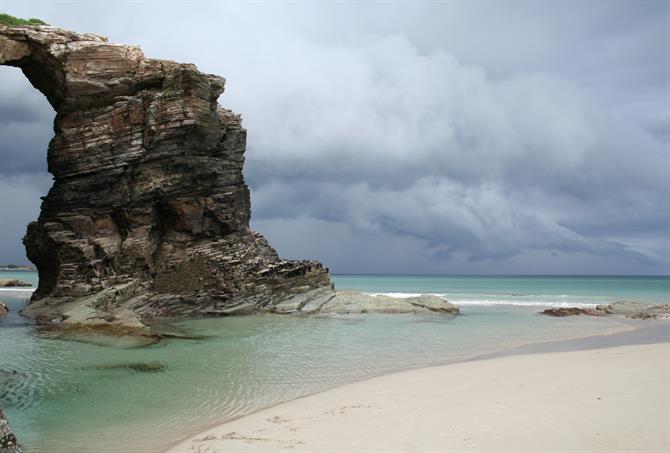 Time and tide...
...wait for no man. A sand extension allows you to explore the surrounding stretch of beach more fully but again, only at low tide. Be careful to retreat before the water returns, you might find that you get more than your feet wet!
Playa de las Catedrales has also been delclared a Natural Monument - so a real winner all round!