Sweetly scented and looking pretty as a picture, for a springtime treat the best time to visit Girona is during the Temps de Flors.
"Girona is more beautiful than Barcelona," the girl's eyes twinkle mischievously. "And its streets are safer."
I'm a big fan of Barcelona, Catalonia's urban jewel in its crown. But the view across the sparkling river of the whimsical pastel colours of the Casas de l'Onyar, with their lines of washing strung out like celebratory bunting, is instantly enchanting.
There's no question, Girona exudes charm.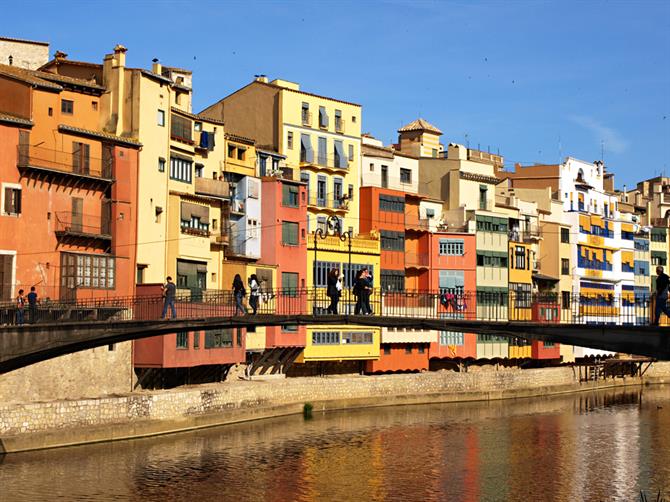 Whether it's more beautiful than Barcelona is a matter of opinion. However, on a hot and sunny May day I was warming to the local view. The city's cause was helped immensely by the fact that it was also the Temps de Flors festival. The picturesque rating of the historic streets was lifted into a different league with the help of over 100 artistic and vibrantly coloured, florally inspired displays.
The Temps de Flors
The tradition of tarting up Girona with flowers began just over 50 years ago when some local women turned the Iglesia de San Félix de Girona into a floral wonderland. It spread city wide about 20 years ago and now, every street seems to have been given a flowery facelift for the duration of the festival (10 to 18 May in 2014).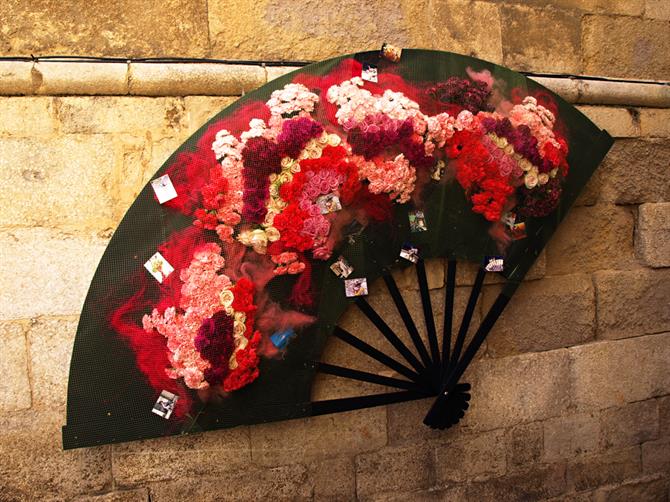 Although it's helpful to have a festival guide to hand, detailing where every display is located, it's a lot of fun to simply wander through Girona's old streets. Let your eye be taken by sometimes subtle, sometimes 'over the top' creations that range from classically conventional to interestingly abstract to wildly anarchic.
The Festival Route
Most, but not all, of the best Temps de Flors exhibits are found in the streets leading to and around the Cathedral on the east side of the River Onyar. After a rambunctious lunch in Le Bistrot, a good spot for hearty Catalan cuisine, this was the route that I decided to follow; almost immediately being distracted by a garden of plastic yellow 'balloons' sprouting from clay flower pots in an unassuming courtyard.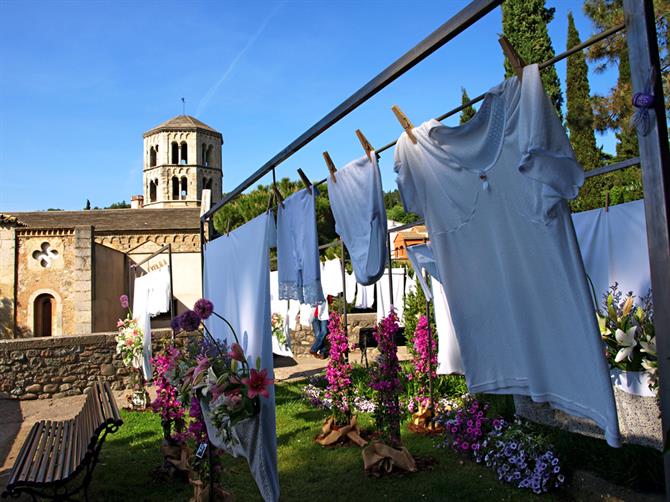 These type of distractions are part of the charm of Temps de Flors; it has a casual, carefree vibe to it. Some displays are simply pretty, others are grandiose and impressively clever. A few are cheeky and cheerful. Floral sculptures are located in historic sites such as the Arab Baths and normally sombre churches whilst others decorate shops, cafés and private houses. At one point I photograph a washing line supporting a pair of bloomers and a bra that Joan from Mad Men would struggle to fill before it strikes me that they might not actually be part of the festival. Nobody would care if they weren't; it's open house in the city.
Surprisingly, for such a visual feast of a festival, the streets aren't as packed with as many people as I'd have imagined. In lots of locations, especially those that don't come with a 'historic site' attached, there are only a handful of people around. It adds to the whole experience being one of pure pleasure.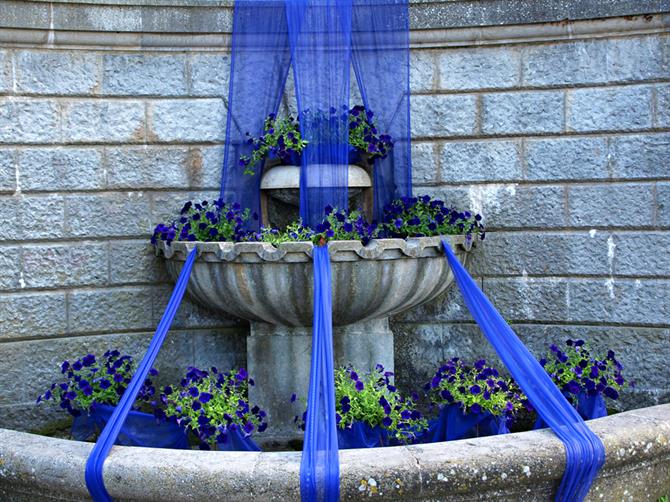 As an introduction to a city, visiting during Temps de Flors is pretty special. Is Girona more beautiful than Barcelona? I'm undecided. All I know is that for nine days in May it puts up one hell of a good fight for the title.