Sandy beaches, a choice of golf courses, water sports, some of the finest seafood restaurants on the Costa Blanca and all within a few minutes from Alicante airport are there to enjoy for tourists choosing a holiday in Gran Alacant.
Gran Alacant beach resort is just 9kms from Alicante international airport, 15kms from Alicante city and 5kms from the busier resort of Santa Pola, acclaimed for the quality of its fish, restaurants, beaches and water sports.
So, all in all, Gran Alacant is a lovely little base to enjoy a holiday with the family, golfing buddies, surfing enthusiasts, walkers, nature lovers and people who appreciate fine food.
You can also enjoy walks in natural parks, bird watching or learning about the impressive salt water lakes which produce about 700,000 tonnes of salt each year which is exported around Europe for uses as diverse as gritting the roads to making glass.
Gran Alacant is a fairly small resort with a population of about 10,000 although this grows in the main holiday season. It's easy to get around and has a charming, cosmopolitan feel.
Gran Alacant boasts a magnificent sandy beach
Being on the Costa Blanca, it's not surprising to learn that the main attraction is the beach. Gran Alacant's main sandy beach, Playa Carabassi, is about 1.5kms wide with beach beds and umbrellas in the summer.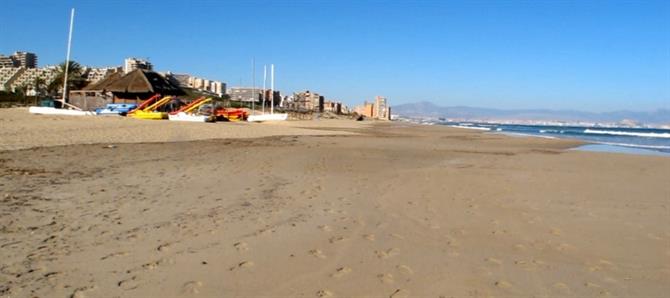 It's great for sunbathing or practising water sports as well as walking along the water's edge to the water sports club.
There are walkways leading to the beach with sand dunes providing shelter for a rich variety of flora as well as bushes and trees providing natural shelter.
In the summer, you will find beach bars for refreshments or you can stock up at the nearby shops to enjoy a picnic on the Blue Flag beach.
It's in a protected area surrounded by salt marshes and wetlands where you can see native plants and shrubs. This is a quiet beach with parts of it frequented by nudists, especially around the dunes.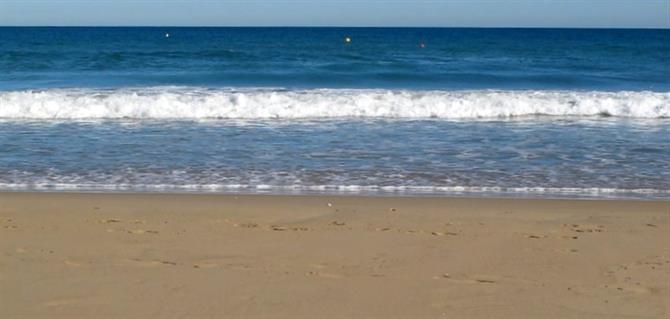 Younger people also enjoy the various beach bars called chiringuitos in the summer where you can enjoy a cool beer.
Gran Alacant attracts sports lovers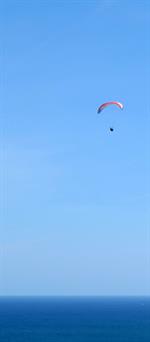 The waves and winds around the Gran Alacant and Santa Pola areas have attracted sports enthusiasts with windsurfing, kayaking, sailing, stand-up paddle, kite surfing and paragliding being particularly popular.
It's a very enjoyable and safe beach for all the family as children can enjoy paddling in the shallow waters or letting off steam in the children's playground.
Young children will also enjoy the little games to play on in the playground at Avenida Escandinavia in the town, close to the tourist information office. There's a little café to the side and plenty of trees for shade. You'll enjoy grand, far-reaching views to the Mediterranean from this viewpoint.
Exploring Gran Alacant's nature reserves and lakes
Enjoying the great outdoors in Gran Alacant would not be complete without a trip to the Clot de Galvany nature reserve, just off the beach by the Avinguda del Carabasi.
You'll find some rare and threatened species of flora and fauna within the 366 hectares of the protected natural park. During your walk, you can also come across fossils and interesting geological formations.
You might come across salt marsh plants, herbs, hawthorn, pine trees, carob, olive and fig trees,
Look out for hares, voles, shrews, reptiles including lizards and snakes, and birds such as thrushes, warblers and woodpeckers.
Down by the ponds and salt marsh, you will find reeds and waterfowl including endangered species such as the white-headed duck and marbled teal as well as more common ducks, plovers, moorhens and coots.
There are also reminders of the Spanish Civil War in and around the nature reserve such as pillboxes, trenches and bunkers which were used to defend the Alicante region from attack.
The reserve has several viewpoints or lookout points so you can see the ponds and wildlife living there as well as a couple of huts for birdwatching.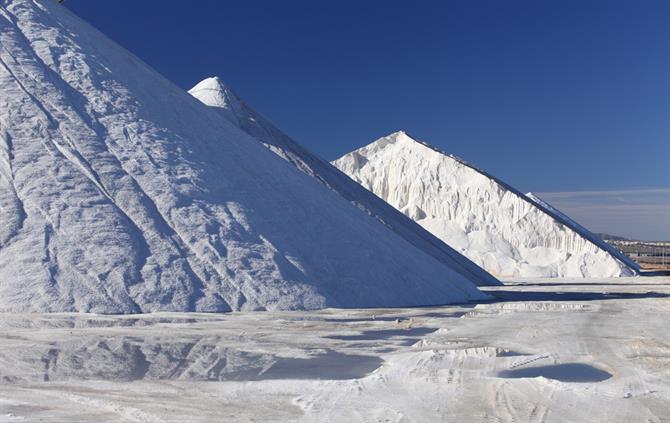 To the south of Gran Alacant are the iconic Santa Pola salt lakes where the salt is extracted for industrial use.
Driving along the N332 coast road between Gran Alacant and Torrevieja you will have amazing views of the wetland and thousands of flamingos who live here. You can also see the vast salt mountains by the side of the road.
There are various walks around the lakes with information boards showing the unusual flora and fauna to be found here. It's an easy stroll for the family and you can always make up a picnic or snack to enjoy as you wander around.
If you can, try to time your visit to see the spectacular, colourful sunsets or sunrises over the lakes.
Theme parks and fairground attractions near Gran Alacant
If you have children with you, make sure you have a spare few hours during your holiday to spend time at Pola Park off the N332 road by the salt lakes.
The theme park has about 30 attractions including fairground rides and boats for all the family to enjoy as well as restaurants and snack bars.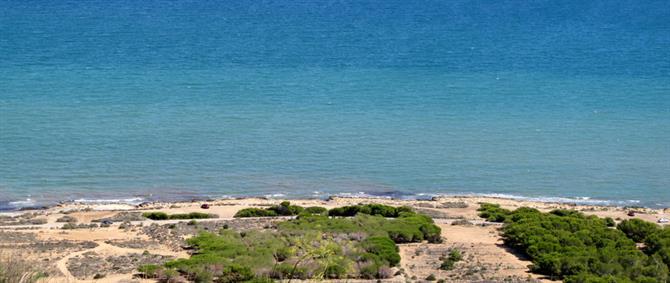 Time permitting, take a quick detour to the Barranc de l'Escolgador de Crist nature reserve close to the lighthouse. It's high up and you get fabulous views over the Mediterranean. You can often see the paragliders buzzing past from up here too.
Eating out in Gran Alacant
After all this fresh air and walking, you may need refuelling. You'll find plenty of good restaurants in Gran Alacant serving regional cuisine such as paella, fresh fish and shellfish as well as Indian, Chinese and steak restaurants.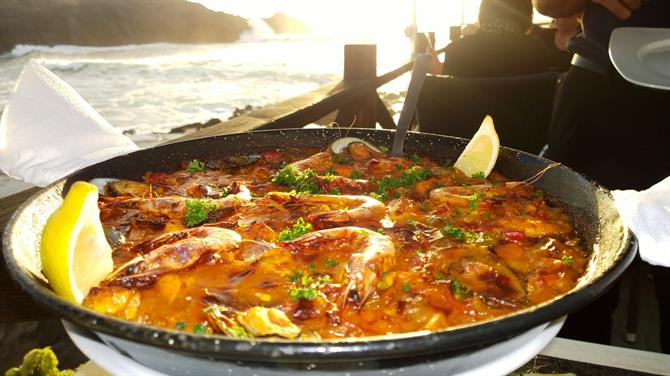 If you prefer to cook at home or need fresh food for a picnic, the traditional street market on Thursday mornings in Avenida Escandinavia is a great place to buy fruit, vegetables, and home-cooked produce as well as clothes, pottery and souvenirs.
The street markets are bustling affairs which are very popular with the Spanish residents who can buy local produce at great prices.
The local supermarkets are also good for buying fresh food such as bread, meat, fish, cheese, fruit and vegetables or head to the Centro Comercial Gran Alacant shopping centre on the outskirts of town by the N332 road.
In the shopping centre you can buy clothes, leisurewear, sportswear, food and beauty products as well as dine in a variety of restaurants such as fast-food burger chains, pizza houses, Indian restaurants and specialists in regional rice dishes.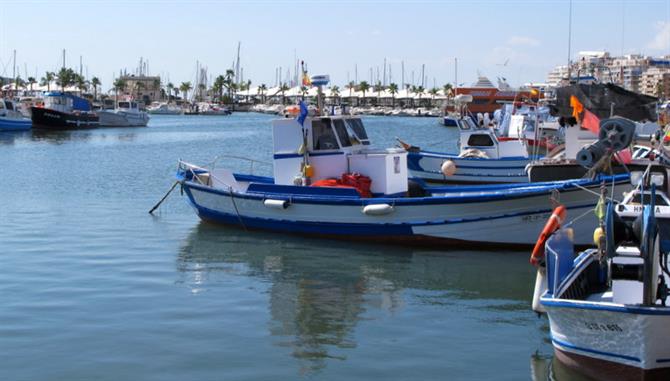 Gourmets are recommended to try some of the specialist restaurants in the neighbouring beach resort of Santa Pola. The fish and shellfish caught by the local fishermen are highly-prized and carry their own hallmark of quality - the Peix de Santa Pola stamp.
Look out for restaurants near to the fishing port and market with this special mark to enjoy the freshest fish in a variety of tasty dishes.
If you fancy a taste of traditional Spanish city life, head 10 minutes north of Gran Alacant to Alicante. The city boasts great beaches, a chic marina with fine seafood restaurants, an historic old town with charming squares, bars and shops as well as museums and a magnificent hilltop castle, which is one of the finest in all of Spain.
Getting out and about in Gran Alacant
It's possible to get by without hiring a car as there are frequent daily buses to the airport, Alicante and Santa Pola as well as an orbital bus around Gran Alacant. There's also a tourist train which stops at the main urbanisations in the town as well as the beach and Gran Alacant shopping centre.