Regionally, the Canary Islands lag behind provinces such as Catalonia in gastronomy. But traditional Canarian fare is delicious and nutritious. Drawing on the rich supplies of fish and seafood, along with locally-grown fruits and vegetables including avocados, bananas, mangos, papayas, tomatoes and watercress. And they even brew their own alcoholic beverages too.
Almogrote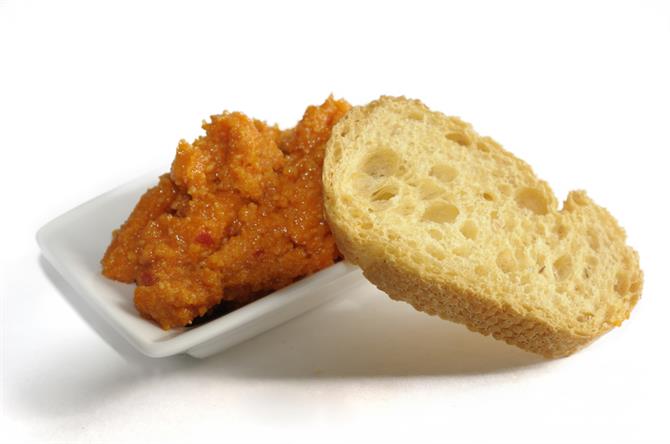 Ostensibly a pate, this speciality of La Gomera is more wodge than smooth spread. Comprising hard cheese, peppers, olive oil, and garlic, its piquancy is surprising as typically Canarians are not big fans of spicy food. Served as a coarse paste with bread or toast, it's usually a starter or an accompaniment to a main course.
Calamares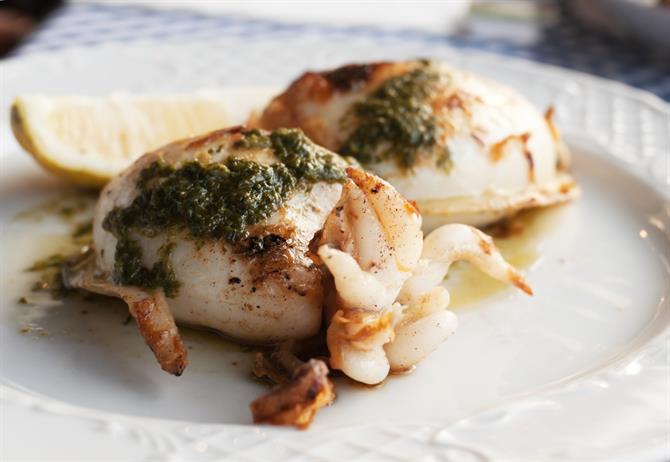 How do you like your squid? Dried from the roast chestnut stall? Or fried in a light batter at a chiringuito (beach shack)?
Calamares fritos (fried squid) is one of the quintessential Canarian dishes. This isn't about starry chefs showing off. But a sizzle that coats squid in a marine kind of onion ring.
Papas arrugadas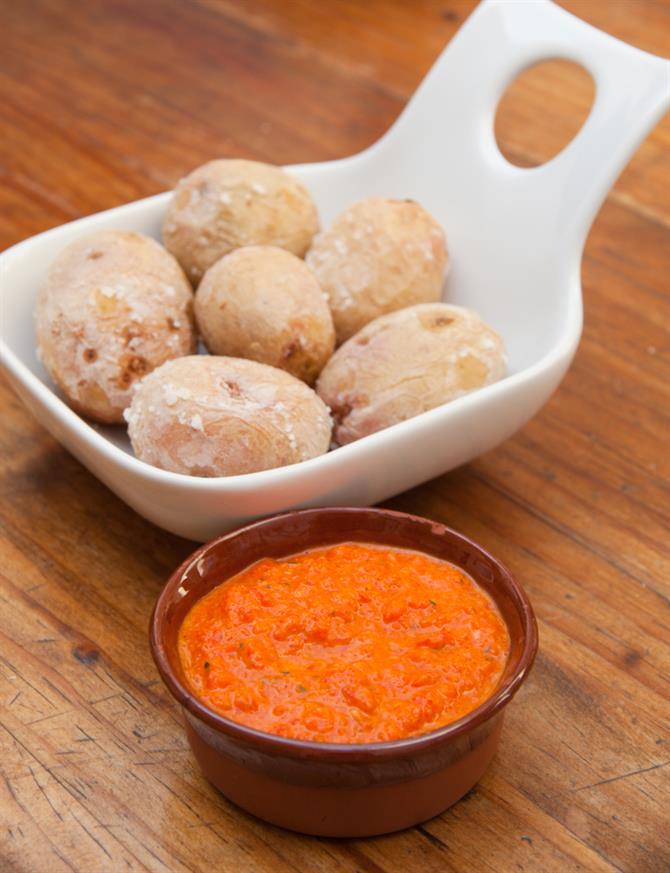 The only other fiery dish the Canarians enjoy tucking into is one which sees new potatoes boiled in heavily-salted water until they wrinkle. It's not the spuds themselves which are more chilli than chilly. But the sauce that's served alongside them.
That sauce is mojo. Where mojo verde (green mojo) partners fish, mojo rojo (red mojo) goes with potatoes. Although they say no two mojos are the same, the core ingredients of the red version include red pepper, cumin, olive oil, and garlic.
Ron Miel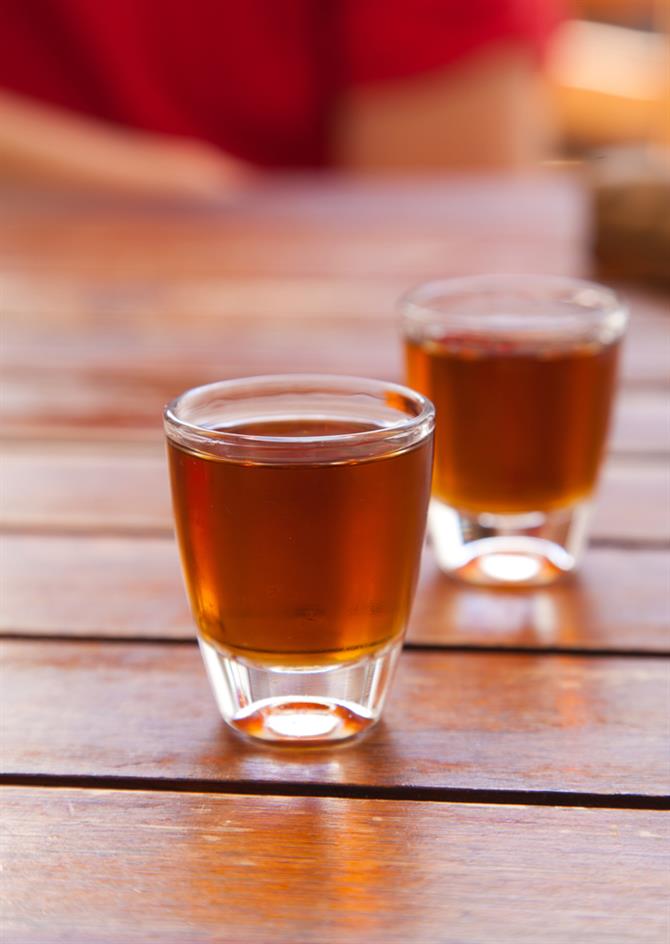 If England's national alcoholic beverage's gin, France's brandy, and Scotland's whisky, then rum is the Canary Island's. You can even visit the distillery at Arucas in Gran Canaria for free. Although leaving without buying a bottle will be a task beyond most connoisseurs of the finer things of life.
Honey rum is one of the most popular varieties. More subtle than sugary, locals like to add ron miel to their morning coffee to warm themselves up before the sun comes out. The honey's more subtle than overpowering, ensuring this is is no sickly liqueur.
Wine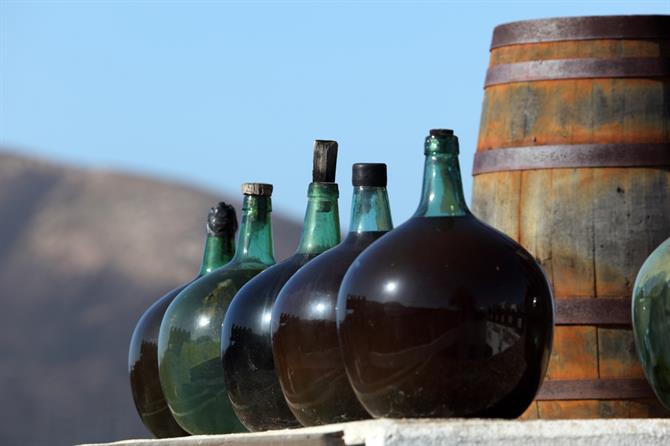 The two biggest producers amongst the Canary Islands are Lanzarote and Tenerife. It's a triumph of man over nature that the former has actually got any vineyards. But it has, predominately in the famous La Geria area.
Here, viticulturists grow vines in sunken pit up to three metres deep and around five metres wide. A dry semi-circular rock wall called a zoco protects wines from the wind. The soil is volcanic but this hasn't ever stopped production at El Grifo, for example, who are one of the 10 oldest vineyards in the whole of Spain.