Spoil a good walk with a round or few of golf on Gran Canaria. And considering the island's roughly the same size as Greater London, you could visit a different course each day if you were on a week's holiday. Golf punks will be in seventh heaven.
Anfi Tauro Golf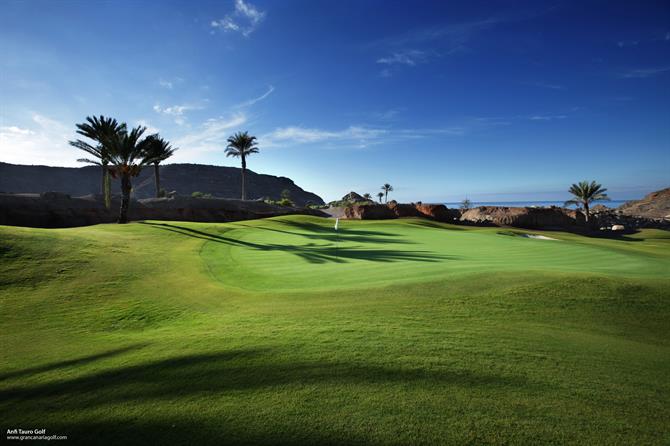 The totally tropical island of Gran Canaria does some mean impressions. Maspalomas and its dunes impersonate the Sahara, for example. On the golf course front meanwhile, Anfi Tauro Golf, located in the Valle de Tauro, is a dead ringer for Arizona.
Designed by celebrated golf course architects, von Hagge, Smelek and Baril, Anfi Tauro Golf opened its fairways and, indeed, greens in 2006. Encompassing 650,000 square metres of driving and putting space, it's a course which will test golfers, whatever their handicap. Marvel at the holes carved from volcanic rock.
El Cortijo Club de Campo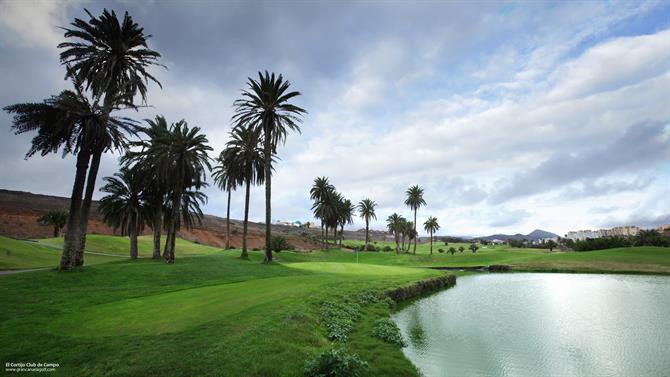 If your flight has sent you into golfing cold turkey, you can get from terminal to this Las Palmas de Gran Canaria course in less than 15 minutes. In fact, El Cortijo Club de Campo's capital postcode is a bit misleading. As it's actually closer to second city, Telde.
Although not quite 24-hour, El Cortijo's opening hours are certainly accommodating. Seeing as you can visit the course from 7:30am to 10:45pm Monday to Saturday and from 7:30am to 8:00pm on Sundays. As well as golf, you can go horseriding or play tennis at this country club.
Lopesan Meloneras Golf

520,000 square metres of fairway, green, rough, and bunker, Lopesan Meloneras Golf's a par-71 course. The vision of legendary American golf course designer Ron Kirby, who gave Gleneagles a makeover, its palm trees and lakes give it a real feel of an oasis. For those looking for some guidance, the on-site golf academy will offer you all the instruction you need.
Maspalomas Golf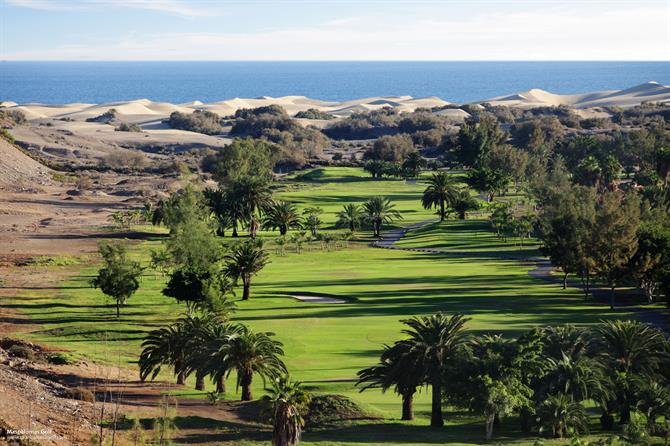 No, those are not Maspalomas Golf bunkers in the picture, but the Dunas de Maspalomas themselves. Which gives you an idea of how close to the beach this course is. It's actually located on Avenida's Touroperador Neckermann, one of the resort's main thoroughfares.
Real Club de Golf de Las Palmas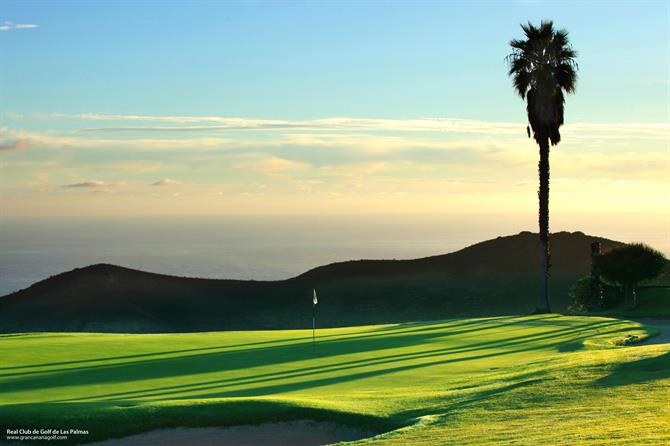 It's surely little coincidence that the Real Club de Las Palmas's located in the city's stockbroker belt of Bandama. Proving that you can take an Englishman out of England but you can't take England out of an Englishman, expats recreated the green and pleasant land by setting up this first-ever golf course in all of Spain on December 17th 1891. And a couple of centuries later, it's a favourite of golf-loving tourists.
Salobre Norte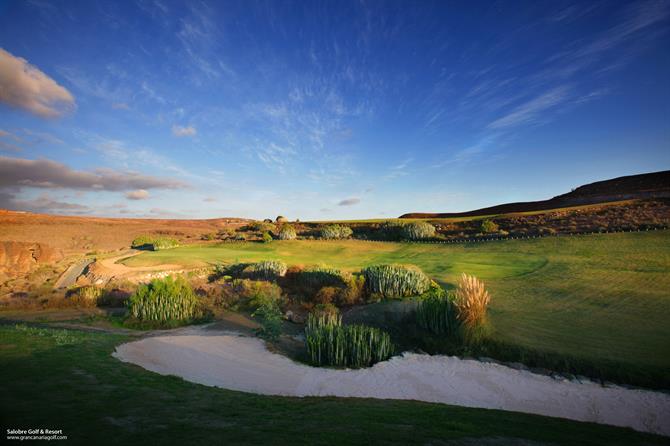 This is Salobre Golf & Resort's new course. Another Ron Kirby design, golfers have been wowed by the panoramic views on display here since the north fairway opened in 2008. Again, it's a green that wouldn't look out of place in the south-west of the USA.
Salobre Sur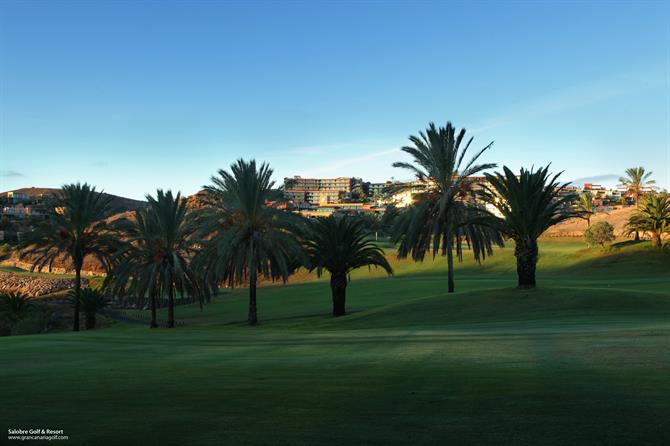 Salobre Golf & Resort's original course, Salobre Sur's a Roland Favré creation. A par-71, its ravine setting offers stunning vistas of mountain high and Atlantic low. The south course's varied hole design makes it a challenge for golfers of all levels.