If you're in Las Palmas de Gran Canaria's Alcaravaneras, the Mercado Central's a must visit. And even if you're not, we recommend you head that way. Or to another of the city's markets for the freshest local produce.
Fertile Gran Canaria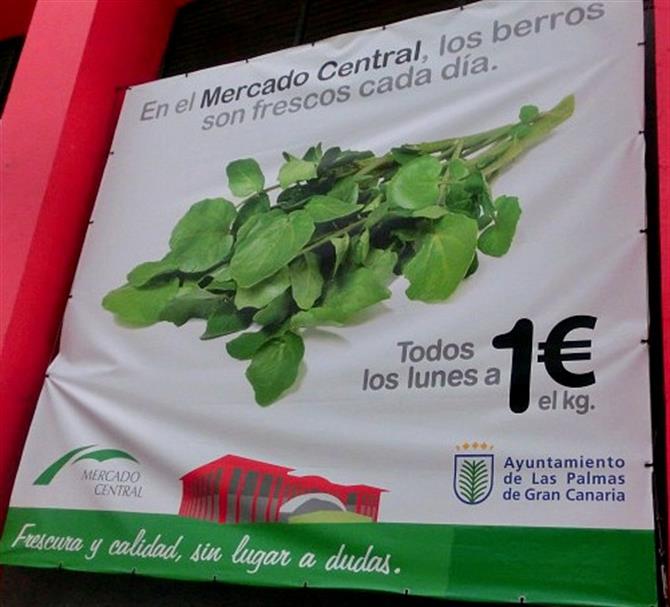 It seems like you can grow anything on Las Palmas de Gran Canaria. From tomatoes in both the east and west of the island, bananas in the north, and other tropical fruits in the north-west's Valle de Agaete. This valley's also home to Europe's only coffee plantation.
One of the island's signature dishes is potaje de berros, watercress stew. How about making some during your stay? As the promotion reveals, Firgas' finest export goes particularly cheap on Mondays.
Central Market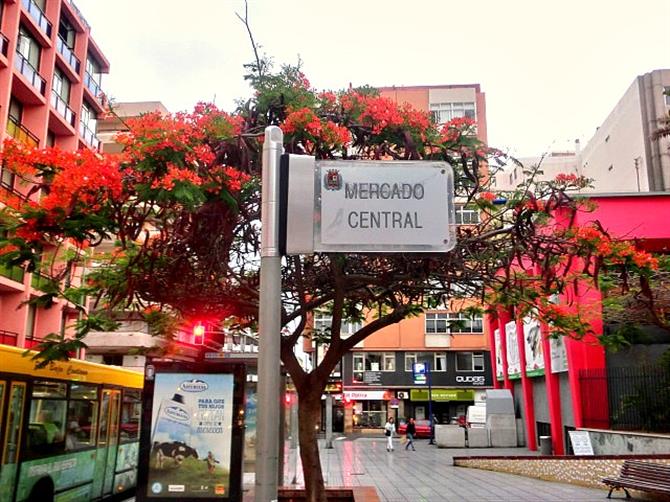 You'll find Mercado Central, with 128 stalls Las Palmas de Gran Canaria's biggest market, in the Alcaravaneras neighbourhood. Above the beach of the same name, it's close to the Mesa y López shopping district. The two other main markets are the Mercado del Puerto which is a 10-15 minute walk away and the Mercado de Vegueta which is double that, located, as it is, on the other side of town.
The Mercado Central is well signposted throughout the city. Its distinctive red exterior isn't difficult to miss. And, as you can see, there's a bus stop directly outside.
Market mornings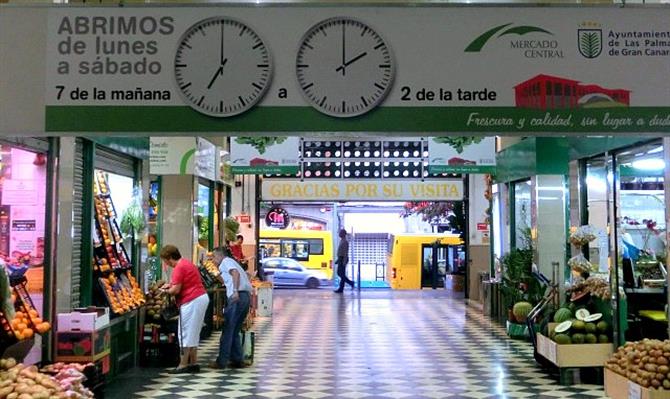 Thank goodness siestas exist in the Canary Islands as they do on the Spanish mainland. For they like an early start at the Mercado Central. It's open from 7:00am to 2:00pm Monday through to Saturday. Perfect for Canarian mamas to stock up on what they need to prepare the island's biggest meal: lunch.
This central market's essentially a fruit and veg one. However, for a traditional Spanish breakfast, try out the cafeteria/churreria out the back. Here you can order churros, long doughnuts, which are perfect for dipping into a cup of hot chocolate.
Market fresh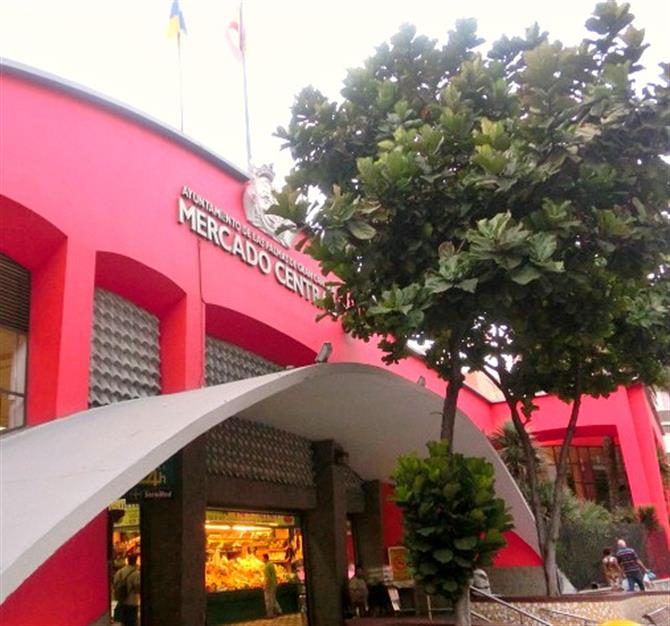 As opposed to the island's supermarkets, the fruit and vegetables as well as the fish and meat hail almost exclusively from Gran Canaria. Arrive early enough and you'll see the suppliers delivering the latest crop to the stallholders. The carbon footprint is kept to the minimum here and at Las Palmas de Gran Canaria's other markets, including the more out-of-town Altavista one.
Another benefit of getting your five a day by way of the Mercado Central is that you'll be eating seasonally. Depending on when you visit, you could be enjoying mangoes, watermelons, or papaya. In Gran Canaria, there's a time and a place for eating certain foods.