As a tourist, it's impossible to miss Parque Santa Catalina. And whilst other parts of the city might call you, resist and linger for a while. Your patience will be rewarded.
Tourist-friendly Parque Santa Catalina
For many tourists, Parque Santa Catalina's the first place they're able to stretch their legs on arrival to Las Palmas de Gran Canaria. They've either just pitched up on a cruise ship or ferry at the nearby port, Puerto de la Luz. Or they've reached the city by way of Global buses, with the two terminals being the more southerly Parque San Telmo and Parque Santa Catalina.
There's also a tourist information office in the square's Casa de Turismo. Open from 9:00am to 6:00pm Monday to Friday, its weekend opening hours are from 10:00am to 2:00pm. In addition, Parque Santa Catalina's one of the major stops on the hop-on, hop-off Las Palmas de Gran Canaria City Sightseeing Tour.
Child's play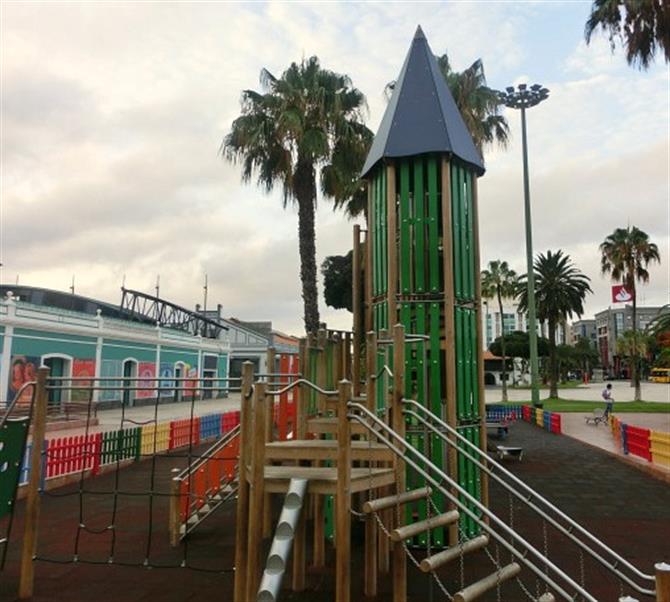 Other than the playground at the Castillo de la Luz park, there aren't many other kid-friendly runarounds in this area. Well, there are the ones on Playa de las Canteras itself. But that giant sandpit can lead to some seriously sand-infested footwear.
So for a less messy playtime, Parque Santa Catalina's collection of climbing frames, slides and swings is ideal. There's plenty of seating including benches located just outside the playground. So you'll be able to keep your eyes on your loved ones from a safe distance.
Hip to be square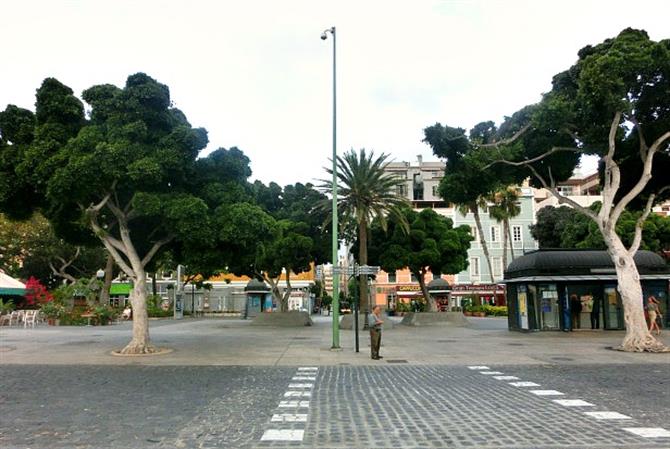 Parque Santa Catalina's cafes are a great place for a coffee break whilst its restaurants offer a gateway into authentic Canarian cuisine. Its bars, meanwhile, see football fans congregating to cheer on their favourite team as the biggest matches play out on giant TV screens. Visit one of the two kiosks to buy local and foreign guide books, magazines, and newspapers.
As one of Las Palmas de Gran Canaria's most famous landmarks, Parque Santa Catalina is a popular venue come fiesta time. It's one of the city's Carnaval hot spots. As well as hosting Cine + Food, Las Palmas de Gran Canaria's festival for lovers of good eats and films.
Weird science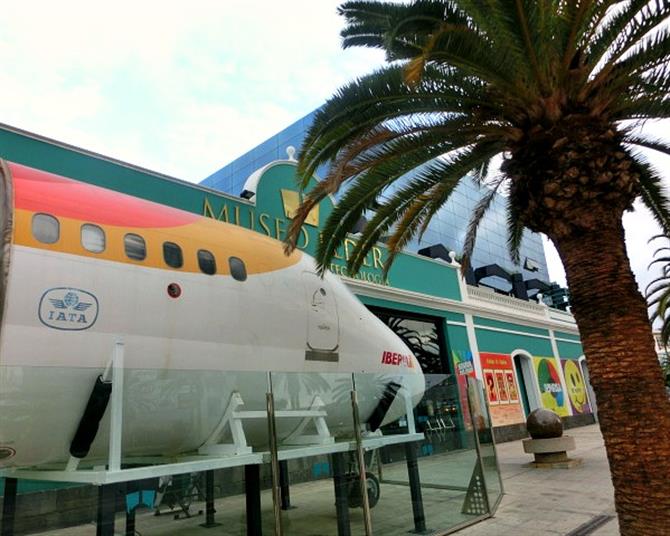 In the unlikely event of rain in Las Palmas de Gran Canaria, avoid getting wet with a trip to Parque Santa Catalina's Museo Elder de la Ciencia y la Tecnología. You'll find this science and technology museum opposite the El Muelle shopping centre. Although it's easy to spot from the other side of the square too.
Open from Tuesday to Sunday 10:00am to 8:00pm, it's closed on Mondays. Prices range from free to the under sixes up to five Euros for adults. And there's a whole host of displays to satisfy both young and old.