Centre point Las Palmas de Gran Canaria Style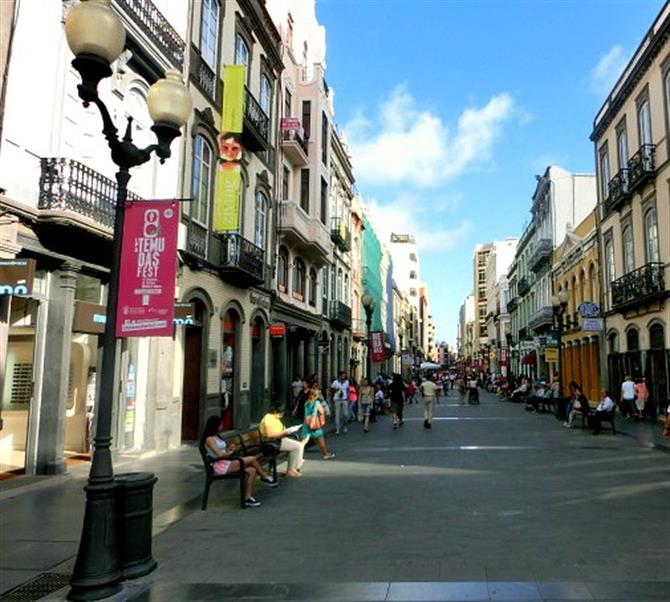 Extending from Parque San Telmo in the north to almost Vegueta in the south, Calle Mayor de Triana, to give it its full name, only really has competition from Avenída Mesa y López in terms of which is the most popular shopping street. Triana is perhaps the most pleasant as it's pedestrianized, although they have quite recently widened the pavements and extended the cycling lane on MyL. Triana, the area, extends mainly eastwards, breaking out into a warren-like structure of side streets.
Take time out on Triana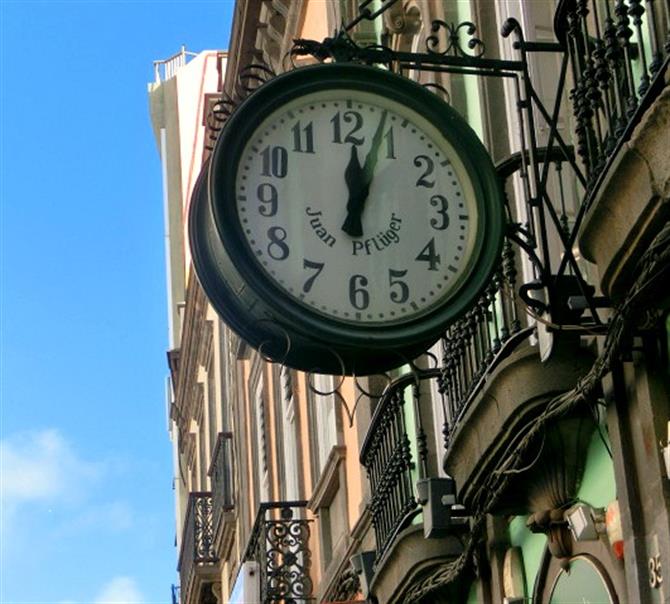 Triana can be manic at times, but it's usually relaxed. Stop off on the main street or within the labyrinth of its outshoots for a caña, ice-cold lager, coffee, or tapa. This iconic timepiece was installed by the famous clockmaker Juan Pflüger at the beginning of the 20th century.
An altogether 21st-century affair is the LPA Sunday Shopping Party. This is held on the first Sunday of each month, from 11:00am to 6:00pm. The next one is the 4th August where you'll be able to enjoy free music concerts and events for kids too.
Triana says it with flowers
Triana takes pride of place in Las Palmas de Gran Canaria. Its surface is kept meticulously spotless by streetcleaners who you never seem to see but must just have missed as there's rarely any litter left lying about. You'll be able to see this particular colourful floral display at the southern end of the calle.
Living history in the heart of Las Palmas de Gran Canaria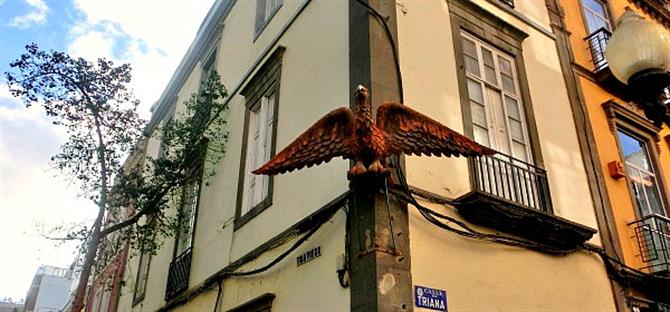 As well as being one of the most pristine areas of Las Palmas de Gran Canaria, Triana is also one of its oldest. This, along with Vegueta, is the historic centre of the city. Walk down a street which locals have been doing for generations.
An arguably even more beautiful road within the Triana even than the calle mayor is Pérez Galdós. Named after the famous writer, this pedestrianized walkway is a great place to take a stroll. When your legs need a break, stop off at one of the many eateries for some restorative food and drink. The nearby Casa-Museo Pérez Galdós celebrates one of the island's finest-ever literary minds.