Along the southern coast of Spain lies Huelva province, an area of various landscapes including marshlands rich in bird species, sandy beaches, and lush inner forests. There are just 500,000 inhabitants in this Andalusian province, which is surprising, as its known to be one of the sunniest places in Europe! In 2007, Huelva city was recorded to have the most days of sunshine in a year in all of Spain. It is also happens to be where one finds Andalusia's largest urban park, Parque Moret.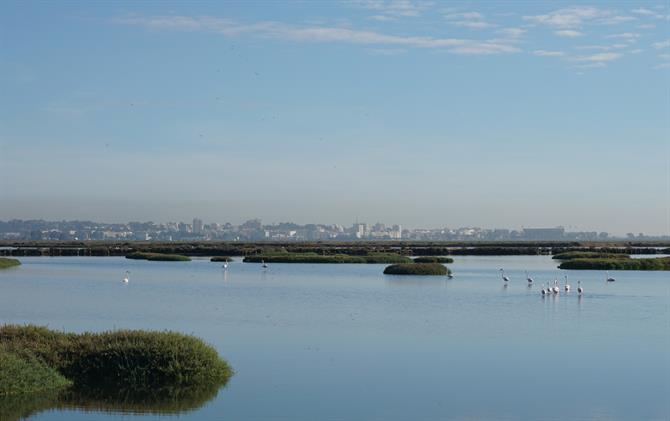 The diversity within Huelva province is truly impressive
Are you a sports enthusiast? Do you seek culture and tradition in the places you visit? Enjoy hiking and all things nature? Do you consider yourself a city dweller? Huelva should be next on your travel list then, because it satisfies all of these criteria. Surrounded by marshlands and small islands, it's no wonder why nature in the region is a tourist attraction in itself. In addition, with the several kilometers of white, sandy beaches, visitors are rarely ever disappointed with their time in Huelva.
The area is also known for the minerals and metals that enrich its earth; Huelva is one of Andalusia's major industrial cities, forming the basis for the city's economy. Further north, the earth is orange and rivers red, colored by natural copper metals excavated from giant mines. Similarly, close to Huelva city, you will find the marshland area of Marisma del Odiel, with pink flamingos and a small salt desert with ice-like lakes.
Huelva province was, due to its geographical location, also a central part of the caliphate of Córdoba when the Moors in its time conquered much of the Iberian Peninsula. This means that there remain several places you can experience ancient Arab settlements. It is also in this province that the famous pilgrimage, Romería del Rocío, ends. Pilgrims traveling from all over Spain arrive in the town of El Rocío to participate in the festivities during mid-May.
El Rocío is also known for the heart-thumping Saca de las Yeguas festival -- a long-standing tradition during which hundreds of local cowboys every year round up wild horses that roam the Doñana National Park for grooming and auction. As you can see, the Andalusian province of Huelva offers many travel opportunities across the region; however, it must be noted that the city of Huelva is worth a separate visit!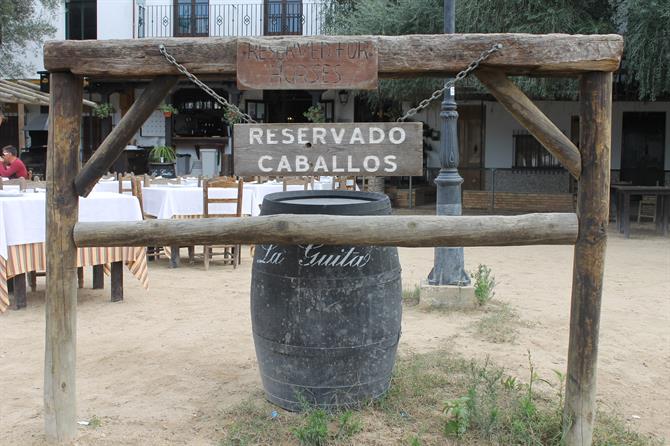 Huelva: where modernity and tradition unite
A wide boulevard leading to the city center, known also as the historic district, will take you past modern shops, ancient monasteries, and of course, Andalusia's (record-holding) largest park. Business men and women in their suits traverse rapidly through the quaint shopping streets, creating contrast to the historic homes designed in mosaic style.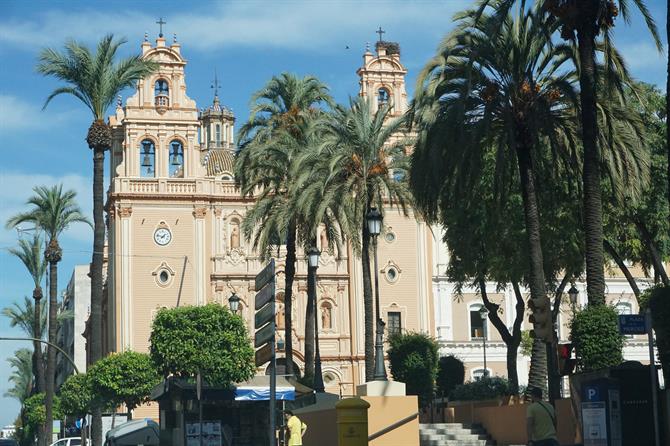 Coffee shops and restaurants are nestled in with various shops, and you can easily enjoy both the local Spanish and international brands of the hot drink. Majestic churches also have to share the stage with impressive walls of graffiti artwork, and the obvious clash between tradition and modernity creates an interesting cultural atmosphere in the city. We recommend visiting the street Calle Concepción, where the majority of business life takes place!

Huelva is also lined with several kilometers of bike path. In the 1800s, a massive influx of Englishmen occurred due to the city's major mineral-exporting trade. They settled in a central area of the city, so there is now a classic English neighborhood in Huelva called Barrio Reina Victoria (``demise of Queen Victoria`` neighborhood), which is certainly worth a visit. Here, you will notice small brick houses of English design, complete with green hedges, streetlights, and bike paths which will almost make you forget that you are in Southern Spain (if not for the endless sun, clear skies, and warm temperatures that seldom is to be found in the tea-drinking country).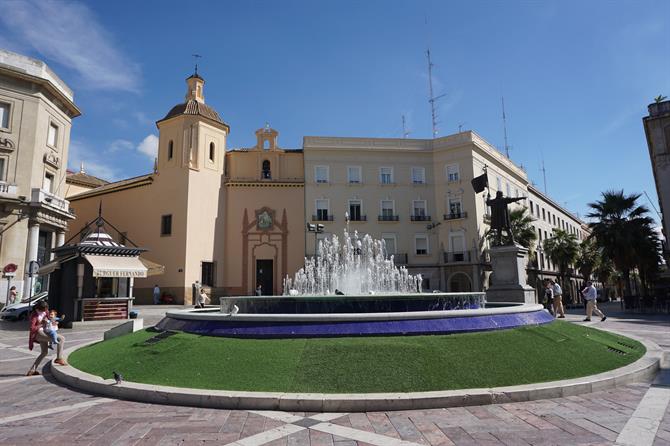 Children can play freely in the city, thanks to the many squares and fountains, while adults take a minute for a coffee at a corner cafe. Like all true Spanish towns, Huelva has its own bullring, which still hosts bull fighting events to this day. Finally, in the center of the old town is the Parque Moret, a green space proudly known for being Andalusia's largest city park.
Parque Moret: A green oasis in the middle of a bustling city

An entrance decorated with arches, where green jasmine plants with white flowers welcomes you with a sweet taste fragrance? Welcome to Moret Park, in Spanish known as Parque Moret.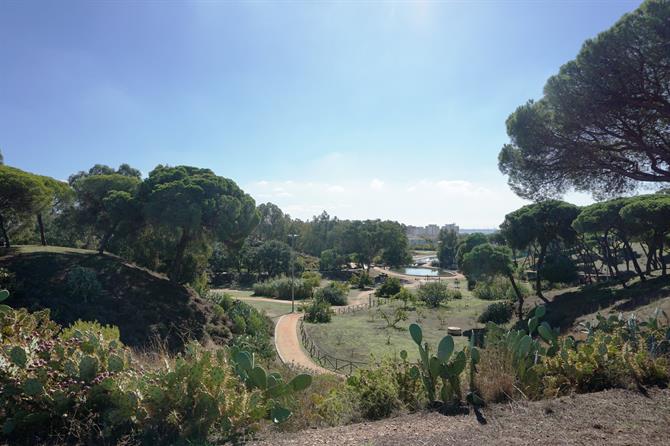 Parque Moret is the ideal place to have a picnic of wine and cheese in the soft grass or gather the family for a meal at the park's grill restaurant (here you must try the spicy Spanish chorizo sausage!). Huelva also encourages an active skater scene, so it is totally natural to bring your board and skate down the ramps in the skate park, also located in Moret Park.
There are several signs indicating the different areas of the park. At one lookout point, Mirador de la Cinta, you will have an impressive view of Huelva's marshes country, spreading out at the foot of the city limits. The park consists of some 72 hectares of land, consisting of fruit trees and other plant varieties, an artificial lake, and new modern children's areas. It also contains four ancient tombs, which date back to the Bronze Age, and ruins from a viaduct built during Roman times.
If what you're after is a lot of sunshine, a city escape, quality nature time, and more sun, then what are you possible waiting for? Visit the beautiful region of Huelva in southern Spain!