Benirràs Beach Beckons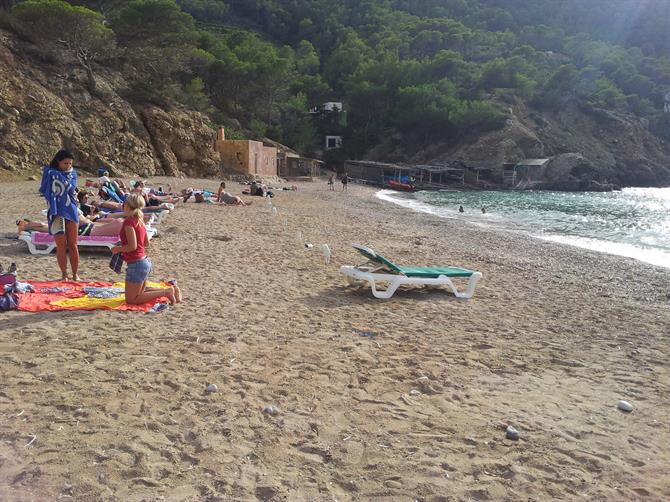 Head up to the north coast of Ibiza, up, up, up all the way and then down, down, down a pretty winding road through a pine forest. Out of season you will find it easy to park by the beach, but if you're planning on going during the high season then you know you'll have to get there early if you want to park close by. You can also arrive by boat, via Aquabus, (the authentic fishing trawler leaves from San Antonio, San Miguel and Portinatx so you don't have to worry about parking in the Benirràs car park) who actually will bring you in with time for the drumming ... more about that later.
The actual sand on the beach isn't very nice, but the atmosphere and vibes that this place must have absorbed over the years seem to have made it into one of the nicest places to be in the whole of Ibiza. When I visited I was captivated by Benirràs. It is definitely worth a visit when you are on your Ibiza villa holidays.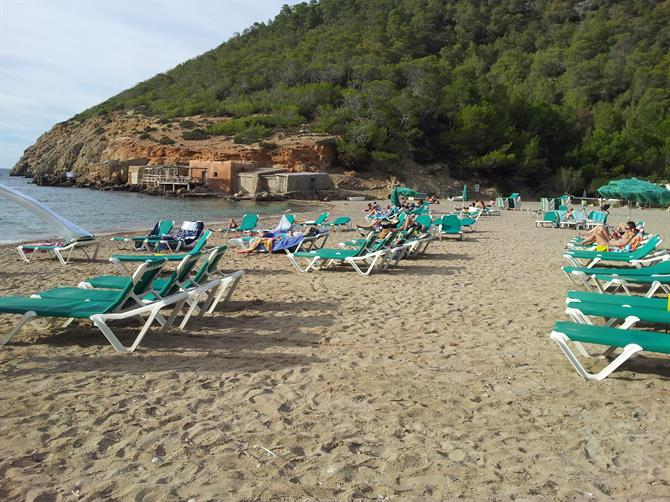 These photos were taken in October and you can see there is plenty of room to relax and spread out. You can rent pedalos and mess about on the water, and if you fancy a dip then make sure you bring your mask and snorkel with you as there's some nice sightseeing to do under the waves. You can even take a long swim out to the island of Es Cap Bernat.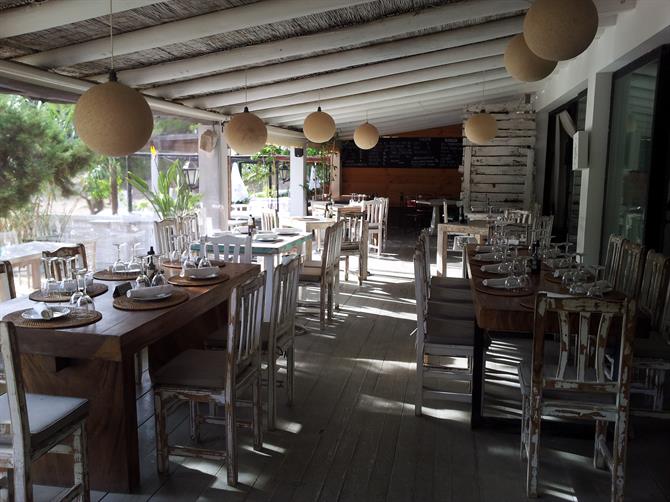 There's some pleasant, and well priced, restaurants on the beach as well, including Elements (pictured above). The food was lovely, the dishes fresh and interesting, and their fruit smoothies were very popular with my daughter. Elements plays a soundtrack of funky deep house which can make you feel like you may actually be part of the "cool set". There's also an enticing boutique in Elements, and around the corner there's Deseo which is quite hard to leave without spending a few quid.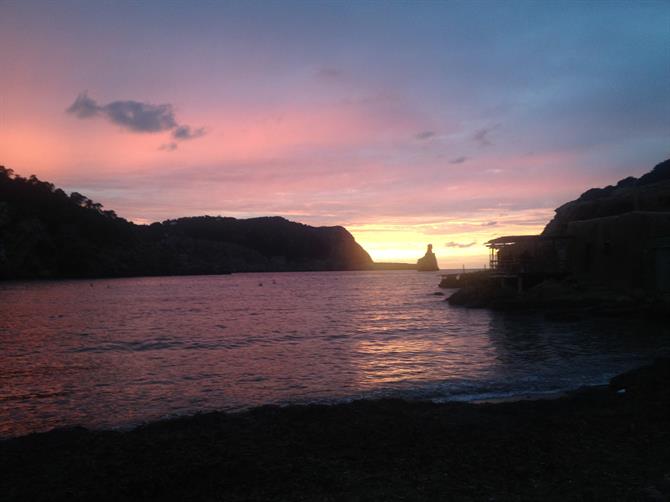 Sunday is the day to go though, as there is a hippy market and also the main draw, and what Benirràs is most famous for: the mass drumming which happens every Sunday evening on the beach. The tradition started back in 1991 as a protest against the first Gulf war in Iraq and has continued ever since as a sign of peace and oneness. It's hugely popular in the summer. The drummers are joined by all manner of different types of people, from supermodels to people like, well, me to be honest.
It's quite a sight and a sound, and it's one of Ibiza's unique attractions that you just can't miss. Make sure you stay for it. You might even want to join in and enjoy the peace and love. Man.