Whilst Gran Canaria's biggest business is now tourism, its traditional industries continue to flourish. I visited Ingenio's Panaderia Artesanal Amaro, an artisan bakery run by craft baker Amaro Rodríguez González. Where I learnt all about his product(s).
The art(isan) of baking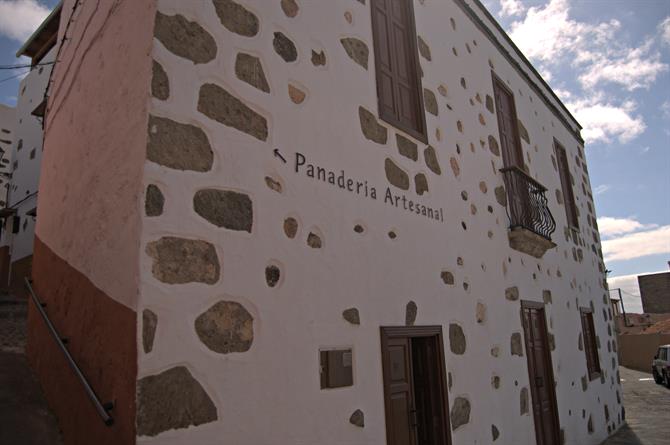 It's windier than the Las Palmas de Gran Canaria I've left behind, but the south-east Ingenio's a whole lot hotter than the capital. Outside as well as in, as I interview GC's answer to Paul Hollywood, Amaro Rodríguez González. Next to his overworked oven.
Gonzales' Panaderia Artesanal Amaro's located in the very heart of Ingenio's old town. Its pretty whitewashed walls boast the traditional Canarian mancha (spot). Which, I'm sure you'll agree, makes for a great photo opportunity.
The family firm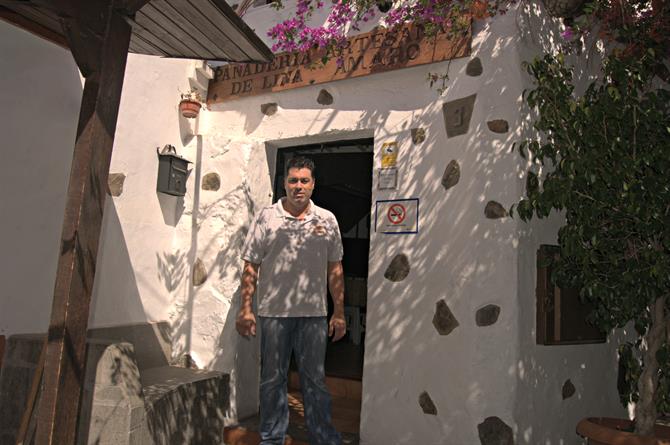 There's been a bakery on these premises for the last 250 years. It was started by Amaro aunt Catalina's great grandparents. Rodríguez González himself was very much born to bake, first helping his aunt out at the bakery aged just seven.
Baking clearly runs in the family. As Amaro tells me his own 12-year-old daughter helps him bake when she's not got school the next day. Her four-year-old sister though was diagnosed with coeliac disease, making her allergic to the baked goods produced here. In response, Rodríguez González opened a gluten-free bakery, also in Ingenio, last year.
Amaro bread, the not-so-secret recipe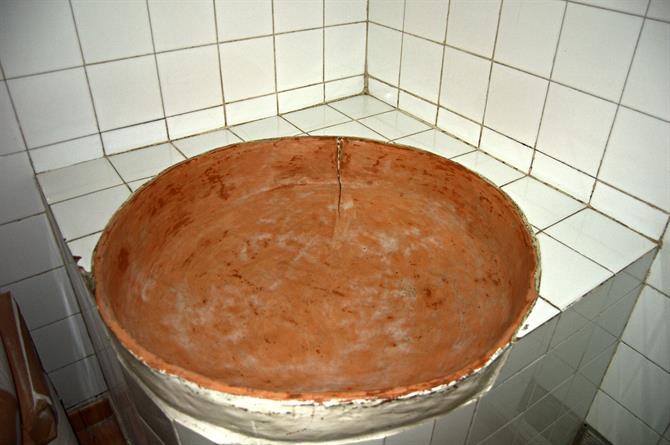 There's an openness to Amaro Rodríguez González. Pointing out his lebrillo, the earthenware pot where his dough rests for an hour before being kneaded, he asks, "So, you want to know what I put in it?" Following my nod of the head, he replies: "Flour, water, salt, and yeast (which we create from leftover dough)."
But where Amaro differs to other bakers on Gran Canaria and elsewhere is with his kneading technique. By using his fists, he's able to create Ingenio's distinctive pan de puño. Although, as Rodríguez González is at pains to point out, whilst the bakery's rightly famous for this bread, it's not their only product.
Oven fresh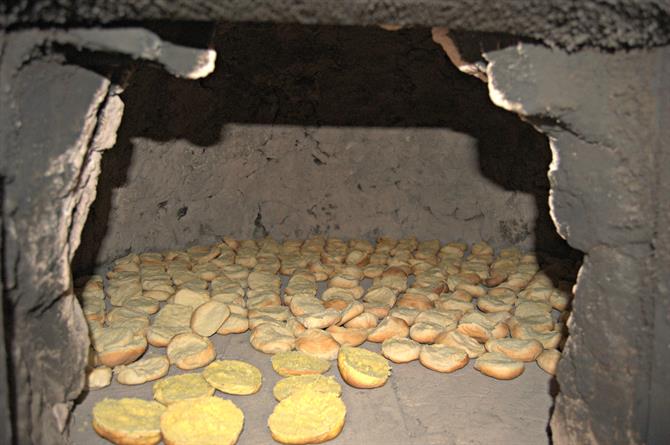 Amaro's working day begins at nine o'clock at night. After the dough is kneaded, he transfers it to the family's wood oven to bake. The bakery produce 2,000 rolls of bread daily which are sold in the municipality of Ingenio and beyond, including in Las Palmas de Gran Canaria with their eight-cereal roll, stuffed with cheese and tomato, my morning snack of choice.
Taking the bizcocho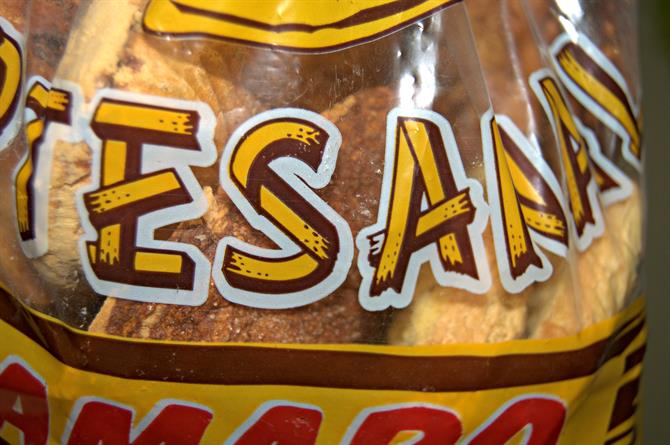 Be prepared in bars and restaurants on Gran Canaria to be asked if you'd prefer pan (bread) or bizcocho (crispbread) to accompany your meal. The bizcocho's bread rebaked at a lower temperature, to guarantee a crispy finish. It goes down well with garlicky alioli, and because it's drier, also with a caña (small glass of lager). And it's my leaving present from Amaro, in the form of a couple of complimentary bags.