It's a mystery why La Coruña isn't more popular. Boasting one of the world's finest urban beaches in Riazor, it's a city which the locals have taken to their heart. Be prepared to be seduced by its charm.
Monte de San Pedro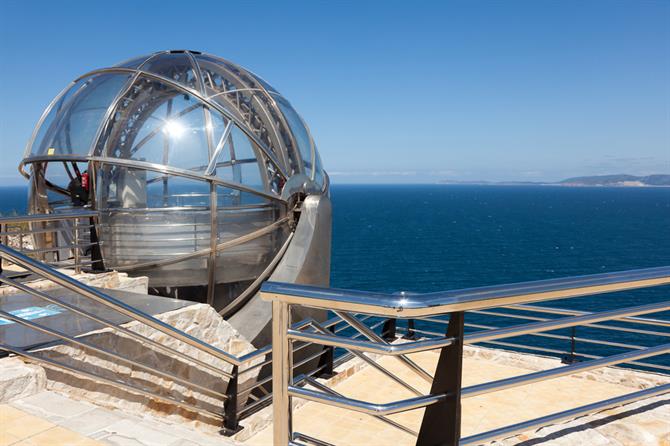 Looming high above the city is Monte de San Pedro. What was once a military fort has been transformed into a picturesque park, complete with landscaped gardens. Take the half-hourly elevator to ascend in style.
Alternatively, you can drive up to the top. The Mirador de San Pedro, cafeteria by day, restaurant by night, is your best bet for eating with a view. Alternatively, bring a picnic and enjoy a panoramic alfresco lunch.
Playa de Riazor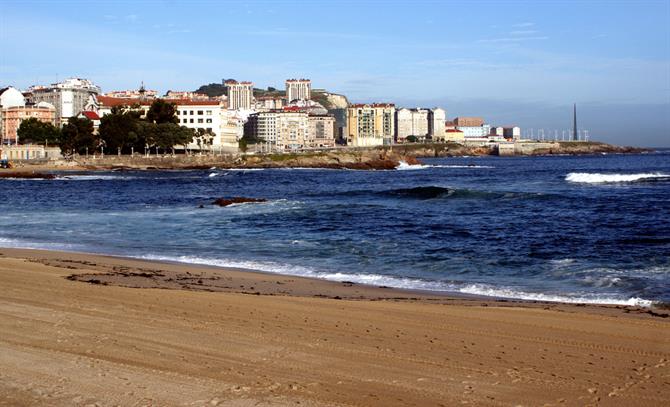 Riazor stadium, where local football team Deportivo La Coruña play their home games, is more famous than Riazor beach. But the playa's not only open on matchdays. Plus you don't have to shell out for a ticket either.
The pick of La Coruña's four beaches, its clean waters and gentler-rather-than-wilder surf have earned Riazor Blue-Flag status. 622 metres long, it's perfect for beach walking. Alternatively, stroll leisurely along its promenade above which extends to the hipster area of Orzán.
Plaza de María Pita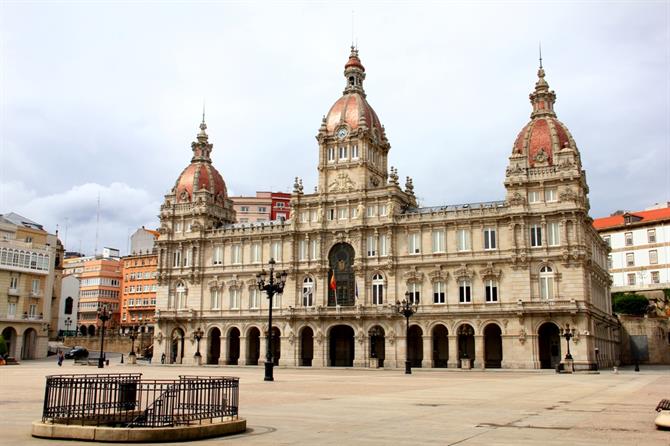 La Coruña's main square offers a gateway to the medieval old town of Ciudad Vieja. It's also close to uniformly excellent seafood restaurants. The port is but a short walk too.
María Pita's one of history's true characters. A 16th-century Boudicca, her rallying cry of "Quien tenga honra, que me siga", "Who has honour, follow me", helped the locals stave off an attempted English invasion in 1589. Her cry out was a response to her army captain husband receiving a mortal crossbow bolt to the head.
Torre de Herculés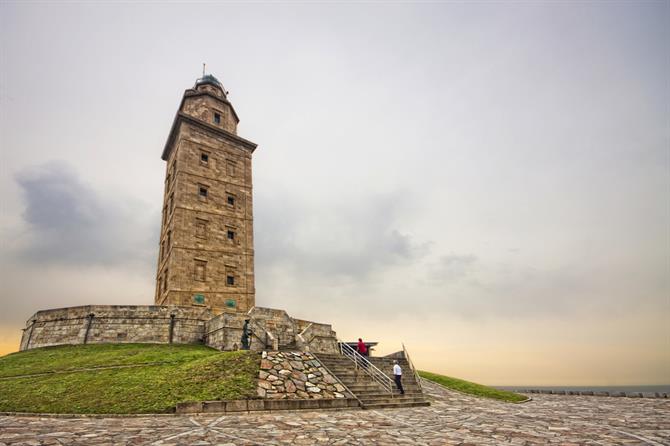 If asking for directions to Herclues Tower, don't forget the h in Spanish's a silent one. A UNESCO World Heritage Sight, Torre de Herculés is Spain's second-tallest lighthouse. A 2.4km drive from the city-centre, it's open Monday through to Sunday (10:00am-6:00pm October to May and 10:00am to 9:00pm June to September).
The tower owes its name to the ingenuity of Alfonso X (1252-1284). He relocated Hercules' triumph over the Giant Geryon to Spain. With the lighthouse claimed to be built in recogntion of the victory.