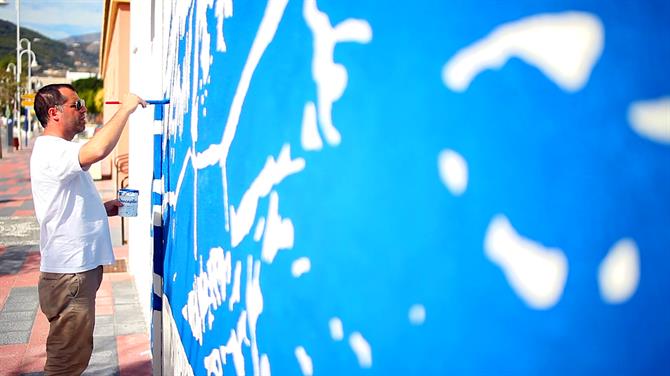 Sothern-most Spain is acting as a magnet to some of the world's biggest urban artists. Obey and D*Face were recently painting huge murals in Malaga and not long before then, Victor Ash was invited to La Herradura, on the beautiful Costa Tropical in Granada.
Video of Victor Ash
Victor Ash in Spain
Victor Ash was born in Portugal, grew up in Paris and now spends most of his time in Copenhagen.
He has been part of the graffiti and street-art scene since the beginnings of the 1980s. Growing up Paris, Victor was a founding member of the Parisian graffiti collective known as BBC, or Badbc. Their original works were inspired by the New York City subway graffiti styles and were widely recognised as being the first of their kind in Europe.
Victor Ash was invited to La Herradura by Indigo Travel & Events to paint a mural on the local townhall.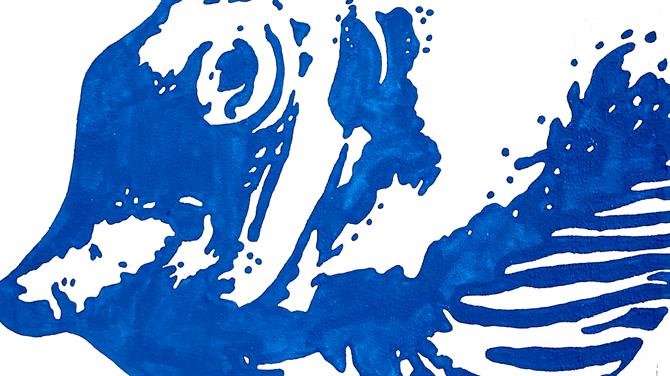 La Herradura, the surrounding Costa Tropical and in particular, the Los Acantilados de Maro-Cerro Gordo natural area are well known for their water quality and fantastic diving conditions. Staying with a marine biodiversity and conservation theme and inspired by a recent trip to Thailand, Victor chose to paint a 'tropically-themed' mural of fish and turtles.
No stranger to the country, Victor was previously in Seville with the 'Art for all' project, an initiative developed by Peter Claesson and part of the UN's Millennium Development Goals.