Lanzarote is becoming a more and more popular destination for active tourists. Perhaps it's the lunar landscape. Come on and do the moonwalk on your Canarian holiday in five fantastic locations.
Caldera Blanca
Estimate three to four hours for a round trip of White Crater. Your only other companions are likely to be goats as herders use this 1.15km-wide volcano as a pasture. One of the lower volcanoes in the Parque Nacional de Timanfaya, it can be climbed with a fair degree of ease.
Located in the north-west of Lanzarote, a scenic drive from the capital Arrecife takes in San Bartolomé, Monumento del Campesino, Masdache, and nearby Mancha Blanca. This can be done in around half an hour. When you start walking, the feast for your eyes continues with views of the Montañas del Fuego.
Cueva de los Verdes

This kid-friendly hike's also a great walk to do whatever the weather. For on the off chance it rains, you can still do this 2km trek as it's underground. It forms part of the 6km of volcanic gallery, one of the longest in the world.
Formed by an eruption from nearby Monte Corona between 3,000 and 5,000 years ago, the cave gets it name because it you used to belong to the Verdes family. Yes, the Greens. Located in the Haria area, it's open from 10:00am to 6:00pm every day. No, it's not free but yes, you do get a guide.
Femés to Papagayo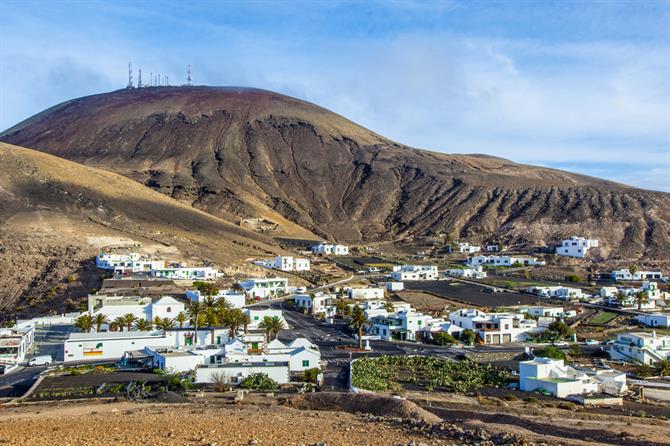 You'll see surf and turf on your hike from Fémes to Papagayo. As well as mountain views, the rugged coast offers vistas of the Atlantic and Fuerteventura. Fémes is one of Lanzarote's major bases for trekkers visiting the island.
Around 200 people live in a village which has strict planning restrictions i.e nothing new gets built. You'll find Fémes in Yaiza province, between the more touristy Playa Blanca and Puerto del Carmen. Take the long way through Los Ajaches to earn a more deserving dip on the beach at Papagayo, following a four-hour walk.
Guatiza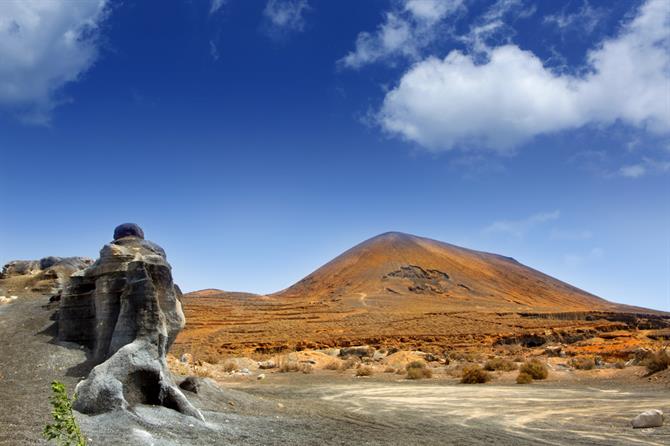 Agricultural Guatiza is where you'll start and end this oval tour which will see your feet pounding 17.1 miles (27.4km) of track. You'll pass through Tinguaton and Los Valles on the way. Enjoy the panorama from the Mirador as you head towards Haria.
You'll also pass quaint hermitages such as the Ermita de las Nieves. In the north-east of the island, Guatiza belongs to the municipality of Teguise. Tahiche is 10km away to the south.
La Graciosa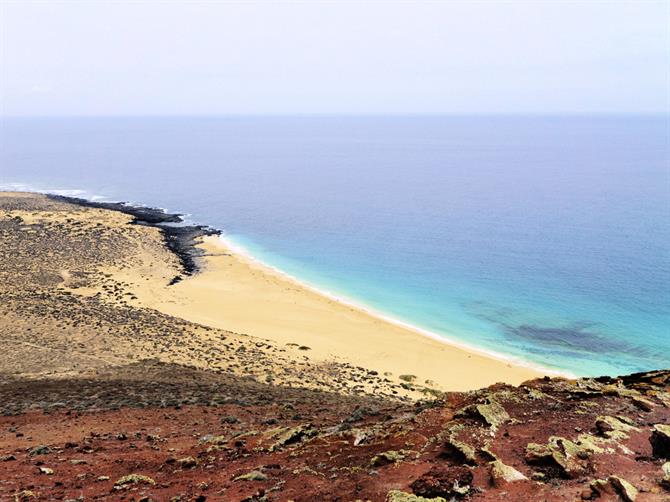 There are regular ferries from Orzola on the north coast of Lanzarote to Caleta de Sebo, capital of La Graciosa. It's a mere 2km passage through the strait of Rio. Offering tropical beaches that actually look like they would in a brochure, Graciosa allegedly proved the inspiration for Treasure Island.
Avoid the attention of 4x4 owners who will offer to drive you around their island. For this is a location best explored on foot. There are a myriad ways to cross La Graciosa, but you shouldn't miss out on a visit to its most beautiful beach, Playa de las Conchas.