One of Lanzarote´s leading restaurants was actually built for the Hollywood star Omar Sharif back in the 70s. The leading actor of the box-office hit Dr Zhivago, was fascinated by the island and decided to build and set up his holiday home on Lanzarote, which today is a restaurant due to some curious circumstances.
Lagomar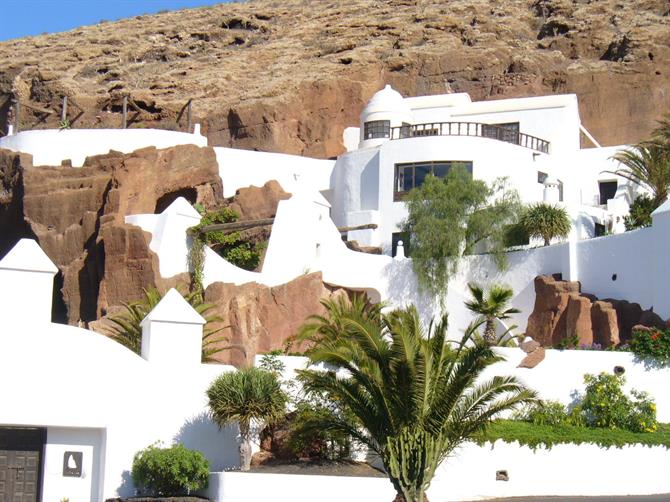 Nestled in the little town of Nazaret, and built within volcanic rock, lays the restaurant of Lagomar. A unique restaurant with impressive surroundings including caves, grottoes, a pool, and secret passages. The grounds in which the restaurant is set was formally the location of the property of Omar Sharif with the restaurant having been constructed in the garden area. Omar Sharif was inspired by the unique house of Lanzarote born artist Jesus Soto and commissioned him to construct something similar for his holiday home. Jesus Soto had built his own house based on an idea from another famous architect from the island, Cesar Manrique. The unique style and technique used in Cesar Manriques art is ever so present in Lagomar and is therefore many times misleading as actually it was Jesus Soto that had designed the house using Manriques ideas.
How come the house became a restaurant?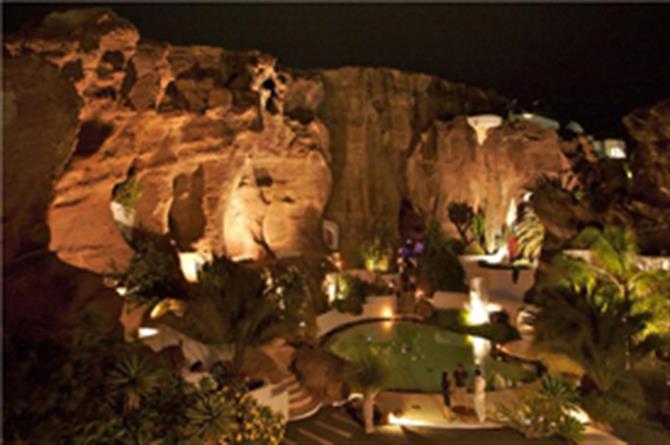 Unfortunately Omar Sharif never got to enjoy his wonderful house for very long. While filming on the island, Omar Sharif being an extremely good Bridge player, challenged a man to a very high stakes game. He added his house to the stakes, but little did he know that he was actually playing the world championship of Bridge, and lost his house during the game. After losing his house Omar Sharif never returned to the island.
Lagomar Today
Nowadays one can enjoy the beauty of this location by visiting either the restaurant or the bar located on the premises. The restaurant overlooks wonderful views of the rock gardens and the caves located within the volcanic rock. It is one of the most exclusive restaurants on the island and serves a variety of Mediterranean dishes. The restaurant is open 12:00 to 24:00 Tuesday to Saturday and 12:00 to 18:00 on Sundays.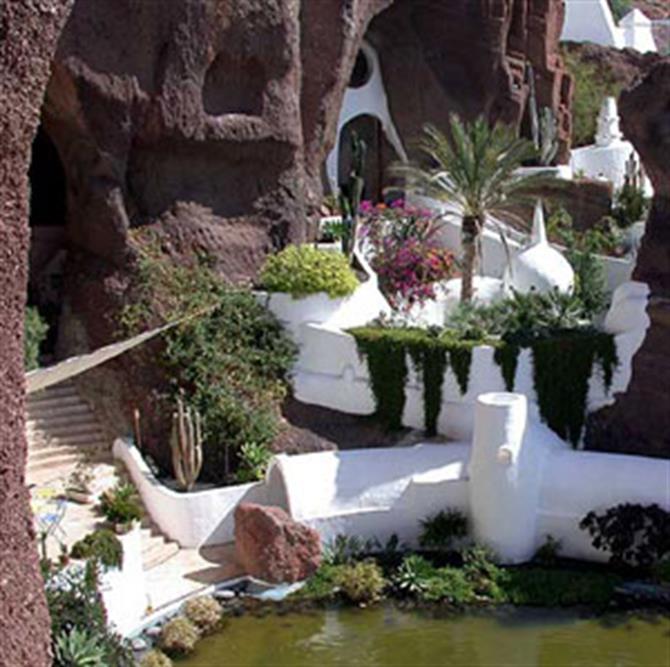 The bar is called La Cueva and is, as the name suggests, it is set in a cave with many small and cozy passageways. Here one can enjoy drinks in a unique ambience while listening to some electric tunes. At times there are also organised concerts set in the bar with different musicians and artists performing. Opening times are 22:00 to 03:00 on Thursday, Friday and Saturday.