Man of the cloth and gown, José de Viera y Clavjio (1731-1813) had a dream. And his vision was to establish a botanic garden on Gran Canaria. However, this goal wasn't realized until more than 100 years after the celebrated botanist's death.
The roots of the Jardín Botánico Viera y Clavijo
The efforts of Viera y Clavijo are recognized at the upper entrance of the Jardín Canario. For there's a bust of the eminent professor who also found fame with his all-encompassing Historia de las Canarias. It was another academic who would found this garden though.
And that academic was the Swedish-Spanish botanist, Eric Ragnor Sventenius (1910-73). He scoured the island to find the best site to accommodate the islands' wide range of plant species, settling on a slope of the Barranco de Guiniguada. After seven years of landscaping, the garden opened its doors to the public in 1959.
Here be dragons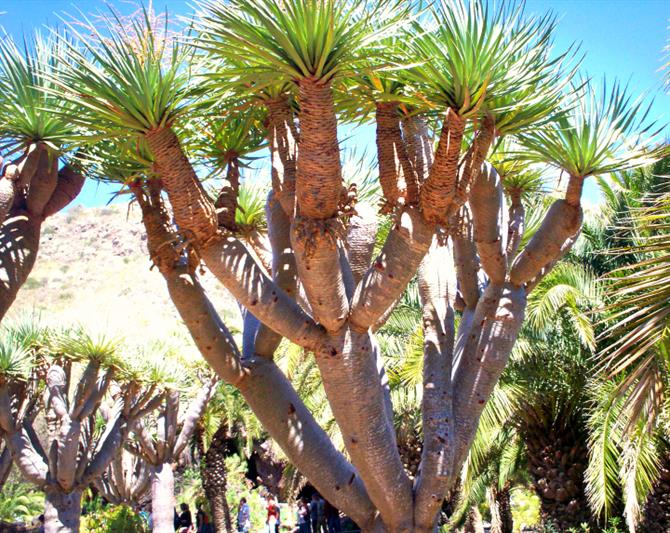 10 hectares large, the Jardin Canario's dedicated to cultivating close to 500 species of flora which are native to the Canary Islands. These include the iconic drago, dragon tree. Although none in this botanic garden boast the senior-citizen status of Icod de los Vinos' El Drago Milenario in neighbouring Tenerife which, despite its name, is between 300 and 400 years old.
A living laboratory, you'll find the nearest municipal bus stop to the Jardin Botánico Viera y Clavijo's on the university campus. Take the 25 from Las Palmas city-centre and then walk 5-10 minutes in the direction of Tafira Alta to reach the well-signposted garden. Alternatively, hop on a Global bus heading to the centre of the island, remembering to ask the driver to tell you where to get off.
Little Arizona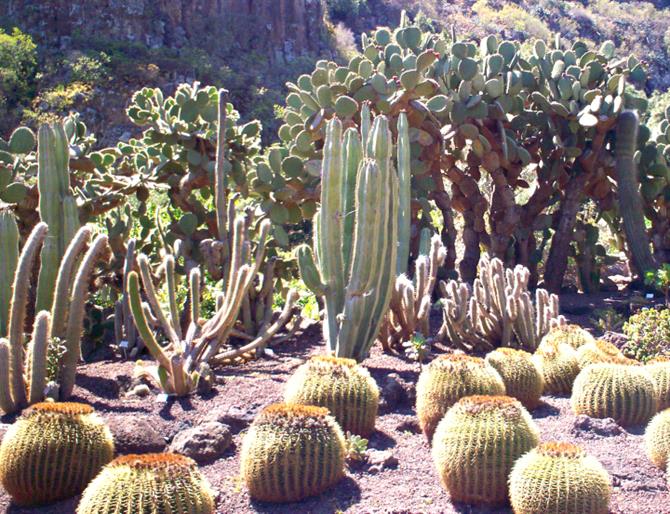 At the Jardín Botánico Viera y Clavijo, there are gardens within gardens. One of the most popular ones is the Jardín de Suculentas where 10,000 spiky plants transport you to the Wild West of the USA. You'll also find El Cardon, a cacti's that's the emblem of Gran Canaria.
Given that Gran Canaria's an all-year-round resort, appropriately enough the Jardín Canario's open every day of the year. You'll be able to go green from 9:00am to 6:00pm. And, unlike other botanic gardens on the island, you won't be charged a centime to get in.
Tall trees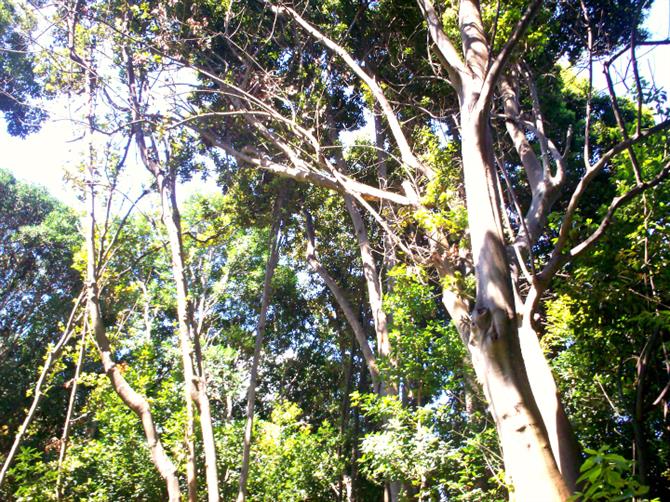 Another beloved area within the garden's La Laurisilva. Now it really feels like you're in a forest as these trees are the Jardín Canario's tallest, shooting up high since being planted in 1964. These laurels used to cover the majority of Macronesia before the Spanish invaded.