Las Palmas de Gran Canaria's Vegueta isn't only home to the most ancient Spanish architecture. Oh, no. It's also a treasure trove of pre-Spanish archaelogical finds. As you'll discover at a visit to the area's Museo Canario.
The Museo Canario, what's not to dig?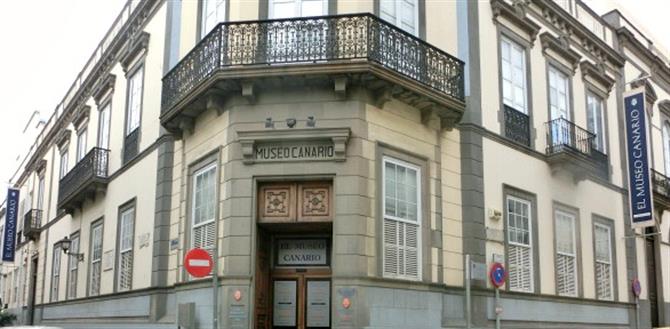 Located in the heart of Vegueta aka Calle Doctor Verneau, the Museo Canario's a mere hop, skip, and jump away from Las Palmas de Gran Canaria's cathedral. The documentation centre, museum and shop are open Monday to Friday, from 10:00am to 8:00pm, whilst the museum and shop only open their doors on Saturdays, Sundays, and public holidays, from 10:00am to 2.00pm. Admission prices range from free for all on Monday and for LPA Card holders, U12s, and musueum members up to 4€ for adults.
The Museo Canario was established in 1879. The brainchild of Dr Gregorio Chil y Naranjo, then one of only six doctors in a city of just 18,000 inhabitants, and like-minded intellectuals, the aim was to create a scientific centre housing Canarian antiquities. At the same time, it became one of the city's first tourist attractions.
At home with the canarii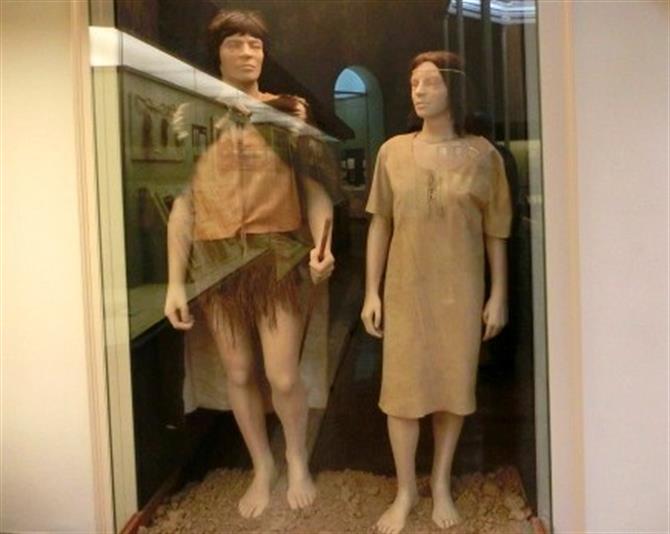 The Museo Canario's organized on two floors. Downstairs, you'll find the documentation centre, essentially a non-lending library, and shop. There are also the first rooms of the permanent exhibition.
Room 1 offers a window into the habitat of the canarii, recreating both a typical stone house along with a cave village. Rooms 2 and 3 cover lithic technology along with economic activity and natural resources, revealing that these aborigines used a goat horn on the end of a pole as a plough. Elsewhere, Room 4 illustrates the sacred beliefs of the canarii, reproducing both Gáldar's Painted Cave, Cueva Pintada de Gáldar, and the engravings of public triangles at Artenara's Cueva de Los Candiles.
Canarii boneheads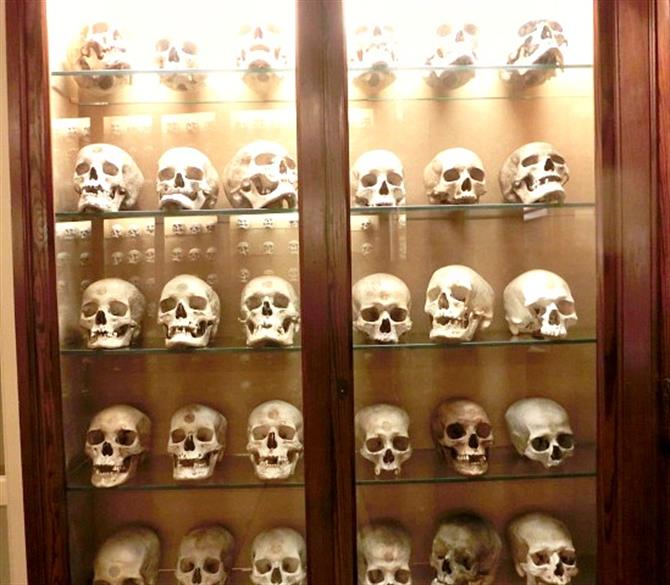 The permanent exhibition continues on the first floor. Room 5 showcases items manufactured from animal skins, prinicipally goat, and vegetable fibre, including palm skirts. Room 6 explains how the canarii corpse was conserved, yes they had mummies.
Room 7 is devoted to physical anthropology. There are over 1,000 crania stored in display cases, along with other bones. Room 8, meanwhile, is where you'll get to understand more about the canarii's funeral rites, with a replica of the burial mound at Gáldar's La Guancha.
What lies beneath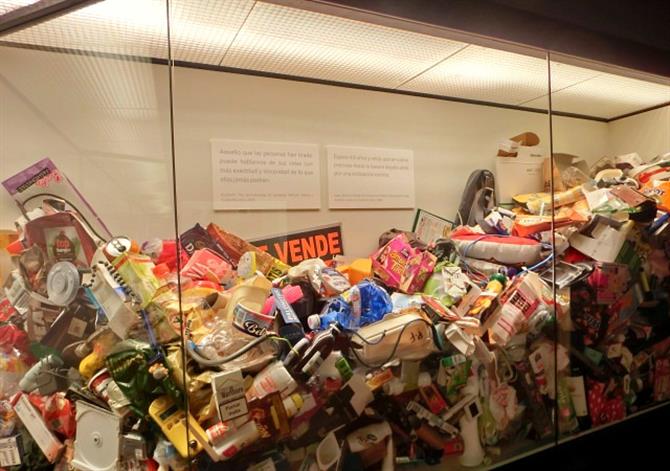 The Museo Canario's upper floor also plays home to a temporary exhibition. During my visit the temp display was El Pasado Bajo Nuestro Pies. Translating as The Past Under Our Feet, this exhibition began in June 2013 and will end in November of the same year.
The Past Under Our Feet concentrates on the excavations conducted at Vegueta's Calle San Marcial. A lot of rubbish was unearthed, which offer vital clues regarding our ancestors' lifestyles. The exhibition also ponders on the question: what examples of modern garbage will be displayed in the museums of the future?