You can keep your San Sebastian's La Concha, supposedly the finest city beach Spain has to offer. For Las Palmas de Gran Canaria, according to US scientists, has the most favourable climate in the world. Making the city's Playa de Las Canteras the perfect setting for some al fresco fun.
Auditorio Alfredo Kraus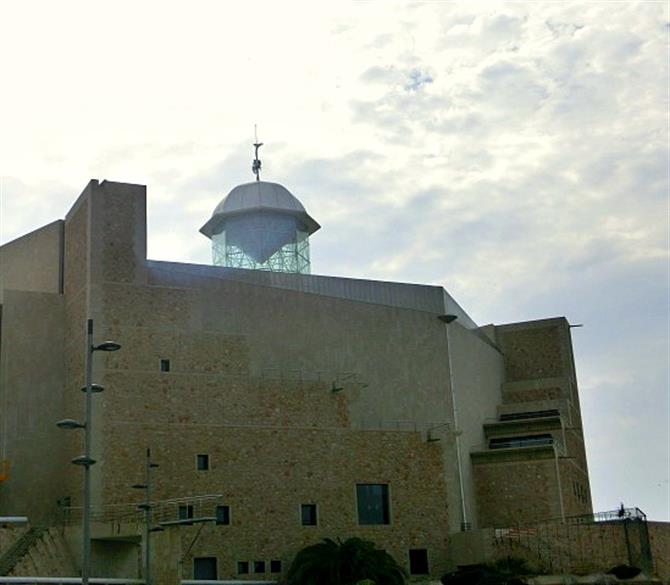 We start our tour of Playa de las Canteras, which at 2.8km is the longest beach on the island, at its western Guanarteme end. The Auditorio Alfredo Kraus acts like a giant compass needle, ensuring you won't ever get lost. Catalan by design, with architect Oscar Tusquets hailing from Barcelona, it's Canarian by appearance, partly constructed, as it is, out of local volcanic rock.
The home to mainly classical music concerts, Alfredo Kraus Auditorium also hosts big names from the world of jazz and rock. But who was the Alfredo Kraus it's named after? Alfredo Kraus Trujillo (1927-1999), to give him his full name, was born in Las Palmas de Gran Canaria and went on to establish himself as one of the most celebrated tenors Spanish opera has ever known.
La Cicer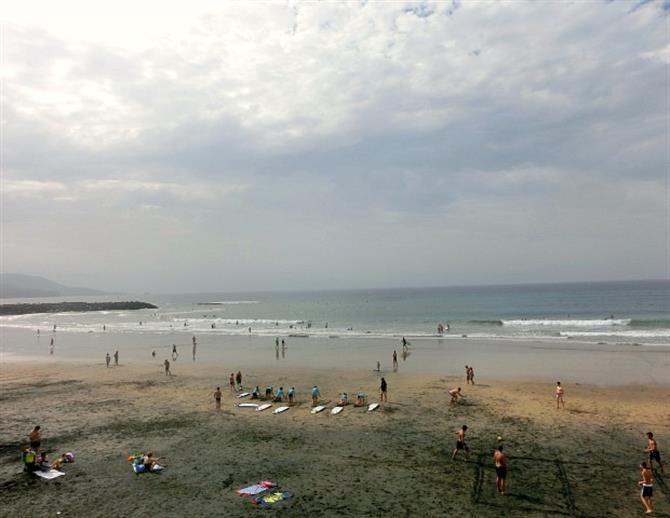 The next stop on our Canteras tour is La Cicer. This is the stretch of beach that lies immediately east of the Auditorio Alfredo Kraus. If you want to learn to surf, there are many surfing schools based in and around the area, offering classes throughout the year.
Playa de Las Canteras is prinicipally a golden beach. However much of La Cicer's made up of black sand. You'll enjoy this part of the beach most at low tide where the extra shore space encourages amateur footballers to have small-sided games.
Peña de la Vieja
Next up is Peña de la Vieja. Taking its title from the iconic rock which lies 60 metres from shore, this Peña's as popular with families as La Cicer's with surfers. Especially as the rock pools provide hours of entertainment for those armed with a net and bucket.
Peña de la Vieja inspires love and devotion. As does the whole of Las Canteras. Can you name another beach that has a blog created in its own honour? Miplayadelascanteras.com styles itself as "la revista de tu playa", the magazine of your beach.
Paseo de las Canteras
You don't have to take your flip-flops off to enjoy Las Canteras. For the promenade above provides a great space for a stroll or, should we say, paseo? And whenever your feet need a rest, there are plenty of bars, restaurants, and shops to stop awhile.
Playa Chica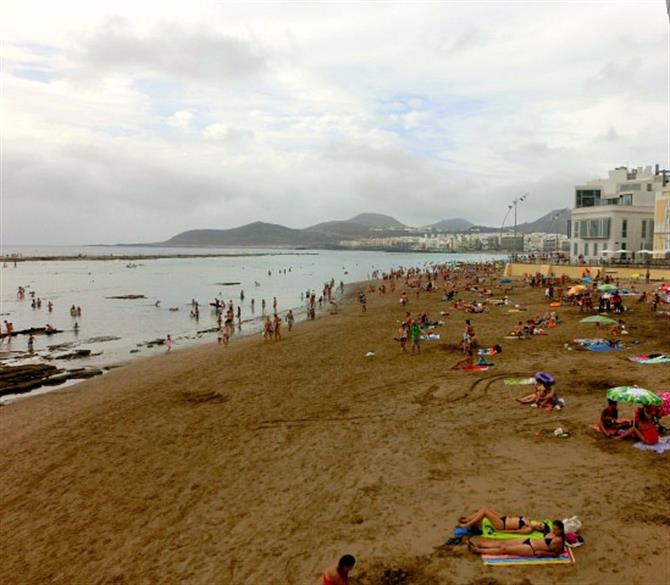 At peak times, space is at a premium at what translates as Little Beach rather than Girl Beach. The smallest arc of the whole of the Canteras, it measures just 120 metres long and 80 metres wide. The fish come right to the shore here, particularly when the locals feed them bread.
La Barra, Las Canteras' Great Barrier Reef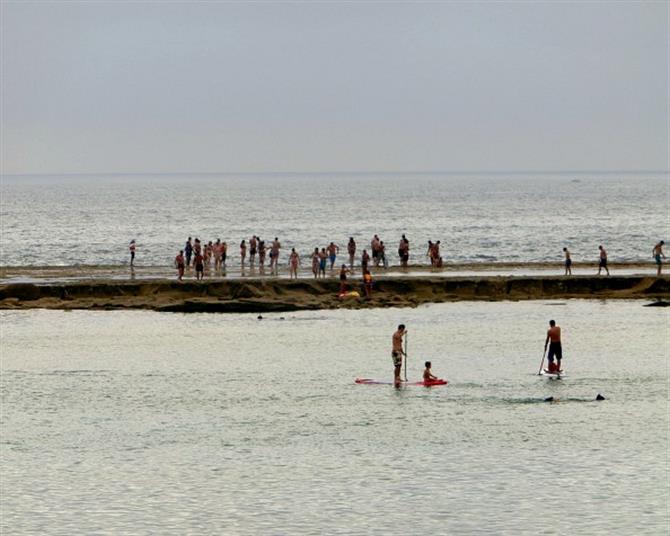 Actually La Barra's not all reef, but sandstone too. Extending for most of the length of the beach, you can reach this most easily from Playa Chica if you're swimming. Getting there by SUP (stand-up paddle) is another option, with many surf schools offering lessons in this type of surfing.
Look out for a crowd of mainly teenagers. They'll take turns to throw themselves in the other side of the barrier. Before the famous ascensor, lift, brings them back up to the surface. This natural water feature is like a free theme-park ride.
Playa Grande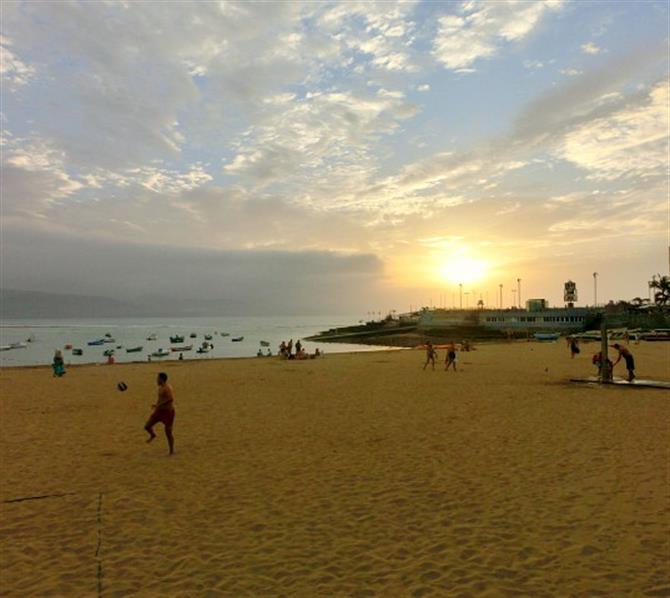 1,120 metres long, Playa Grande is Las Canteras' main drag. This area attracts families with younger children as la barra's at its strongest here. With the result that there are hardly any waves, making taking a dip here feel like you're in a giant swimming pool.
You'll also find a children's playground at the La Puntilla end. There are beach volleyball nets, along with beach tennis ones. Often you'll find official tournaments with plenty of room for spectators.
La Puntilla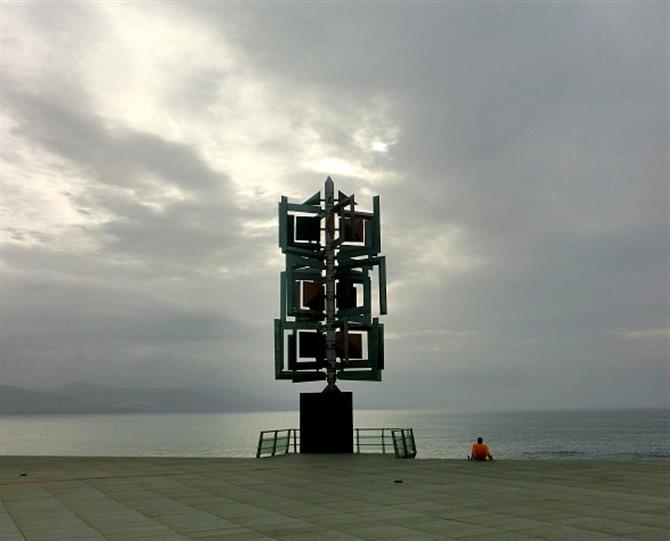 The most easterly end of Las Canteras, La Puntilla completes our tour of Las Canteras. We hope you enjoyed your ride. La Puntilla is perhaps the most gentrifed section of the Paseo de las Canteras, providing a contrast to the resolutely blue-collar neighbourhood of La Isleta which you'll hit if you continue eastward. Along with the rather more isolated beach of El Confital.