Could Gran Canaria become the next Basque Country or Catalonia on the food front? Its capital Las Palmas de Gran Canaria certainly boasts some notable restaurants. Here are our 10 favourite places, in no particular order, which we unashamedly recommend.
Deliciosa Marta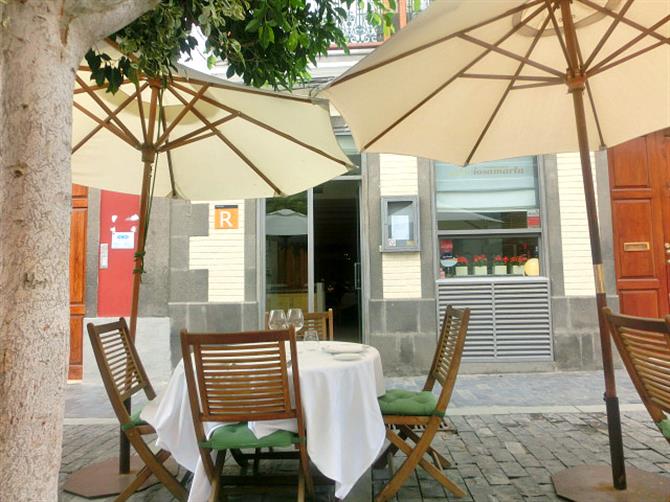 Las Palmas de Gran Canaria's perfect for al fresco dining because the temperature doesn't dip much at night from the day's eternal-spring warmth. One of the best places to take advantage of the city's balmy climate is at Triana's Deliciosa Marta (Pérez Galdós 23, 928 370 882), a restaurant as much influenced by its Canarian base in its Lanzarote tribute as the Spanish mainland by way of Segovia. Hubby Pol takes charge of the pots and pans in the kitchen and wife Marta, who speaks impeccable English, is in charge of the front of house, always welcoming their guests with a smile.
Casa Montesdeoca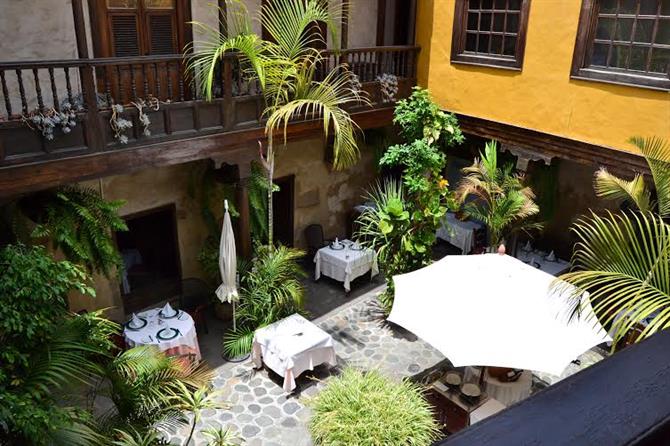 It's not difficult to see why Vegueta's refined Casa Montesdeoca (Montesdeoca 10,928 333 466) enjoys favour with the Spanish royal family, being King Juan Carlos' favourite place to eat when he visits Gran Canaria's capital. This was the house that the Jewish merchant Montedeoca owned in the early 16th century, after fleeing from the Spanish Inquisition. After falling into disrepair, it was restored to its former glory in the late 20th century and today the restaurant's signature dishes include spicy cod and sirloin steak.
La Macarena
La Macarena (Prudencio Morales 21,928 912 745), or La Macarana - Taller de Cocina to give it its full name, is the newest restaurant on the La Puntilla block. Only offering outdoor tables, its terrace is in prime position to peoplewatch the folk strolling up and down Paseo de las Canteras. Fabio Santana's a playful chef whose gastronomic experiments explode on your tongue.
Amaiur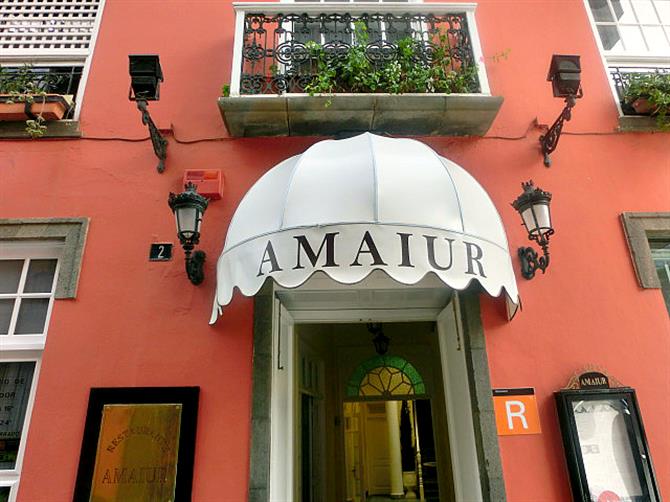 Taking its name from a Navarre locality, Triana's Amaiur (Pérez Galdos 2,928 370 717) offers classic, and indeed classy, Basque fare. Open Monday to Saturday from 1:00pm to 4:00pm for lunch and from 8:30pm to 12:00am for dinner, its colonial-style setting's formal. One to dress up for a romantic night out at.
Romeo y Giulietta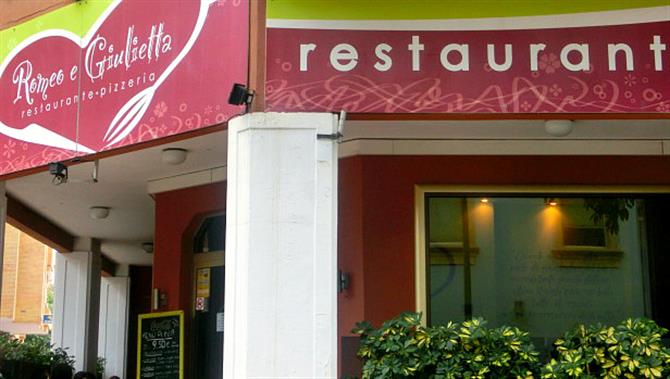 Arenales is primarily a residential neighbourhood. But there are businesses here and tourist attractions such as Casa Africa. It's also next door to Triana, so still very much central Las Palmas de Gran Canaria, which also explains the number of bars and restaurants in the area. The pick of which is Romeo e Giulietta (Doctor Waksman 6,928 369 244), big on sharply-dressed attentive service from a young, professional waiting staff and food which offers a contemporary twist on traditional Italian cooking.
La Marinera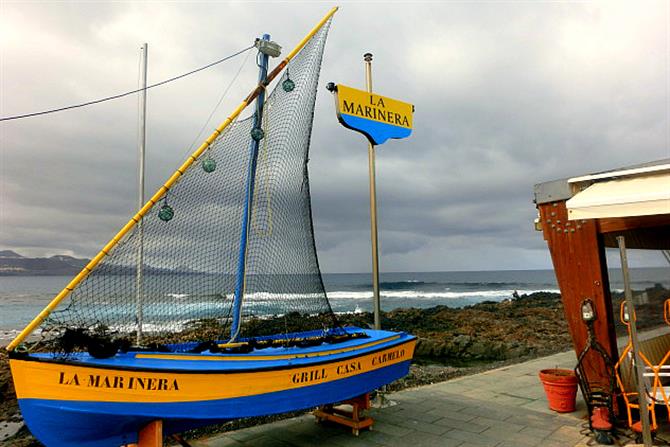 Fish and seafood doesn't get much fresher than at this restaurant of great repute, located at the La Puntilla end of Las Canteras beach. Few eateries can claim such a dramatic backdrop. Yes, you can really hear the waves crashing against the rocks when you eat at La Marinera (Paseo de las Canteras 1,928 468 802).
Restaurante Tehran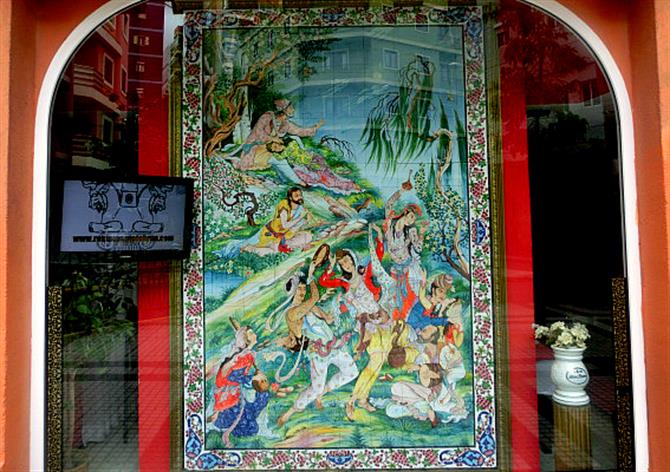 The Persian rug in the window, the name, the belly dancers, there's just no mistaking the Iranian identity of this restaurant. Tucked away off the busy Mesa y López shopping street, Restaurante Tehran (Bernardo de la Torre 1, 928 222 817) is a haven for foodies. Claiming to use the world's finest caviar in its dishes, there's also plenty on Tehran's menu for vegetarians including hummus, falafels, and pinchos de carne vegetal, pinchos with vegetarian meat substitute, which would fool even the most hardened carnivore into thinking they were eating meat.
Ají, Limón y Canela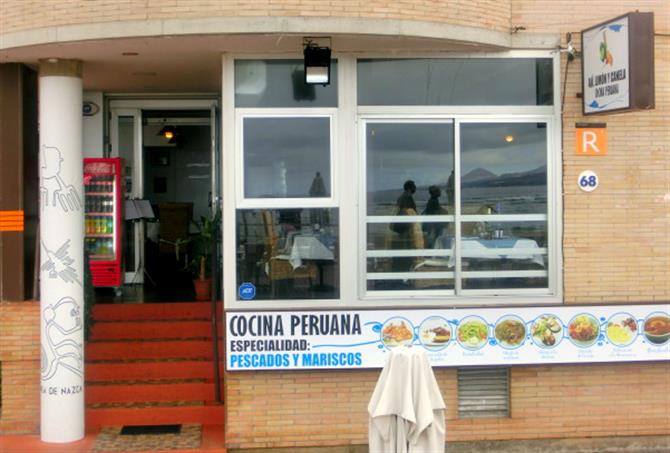 Aji, limón y canela, as in chili pepper, lemon, and cinnamon, are three of the key ingredients in Peruvian cookery. Ingredients which form the basis of many of the menu entries at this cevicheria which specializes in fish and seafood. Ceviche's a Latin American dish made from raw fish marinated in spiced-up citrus juices. Enjoy this and other taste sensations at Ají, Limón y Canela (Sagasta 68, 928 586 432) within the stylish interior or on the terrace which, on a clear day, offers a fine view of Tenerife's Mount Teide.
Kuoh 101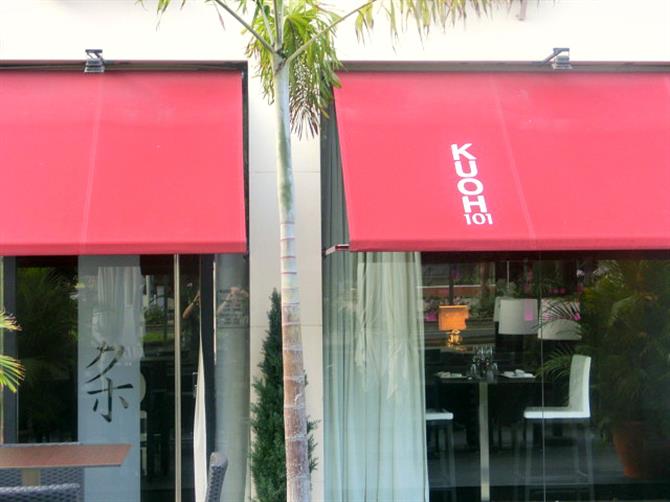 Luis Doreste Silva's one of Las Palmas de Gran Canaria's tallest streets. The section with the most skyscrapers is dubbed the Big Apple. And one feels that Japanese restaurant Kuoh 101 (Luis Doreste Silva 101, 928 292 952), elegantly decorated both inside and out, wouldn't look out of place in New York. Its sushi, sashimi, and nigiri, meanwhile, are Tokyo on a plate.
La Bikina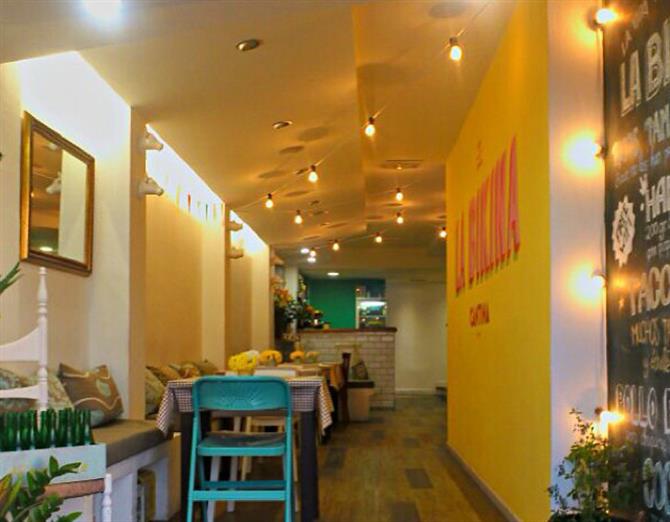 The philosophy behind La Bikina (Paseo de las Canteras 63, 828 065 357) is a simple one: La vida es una playa/life's a beach. It's easy for them to say, what with their enviable beachside location. The atmosphere may be relaxed at this self-styled cantina but the kitchen, which includes a Spanish chef and an Indonesian cook, offers up some serious riffs on authentic Asian and South American cuisine.